Brian Corry
Acting Vice President and Chief Financial Officer, Department of Administration and Finance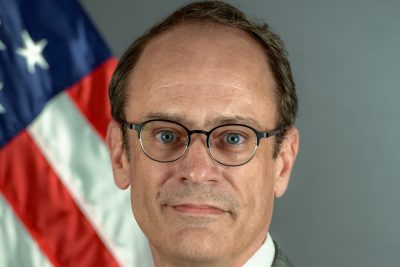 Brian Corry is Acting Vice President and Chief Financial Officer of the Department of Administration and Finance at the Millennium Challenge Corporation.
Mr. Corry has over 30 years of management and contracting experience, including leading project teams and performing acquisition business process reengineering in both the public and private sectors.
Prior to joining MCC, he was the Commercial Items Branch Chief in the Procurement Management Division of the Administrative Office of the U.S. Courts, where he led a team procuring commercial products.
Mr. Corry also previously worked at Booz Allen Hamilton, supporting the Department of Veteran Affairs' strategic sourcing program; at IBM, supporting the U.S. Department of Homeland Security in the Office of the Chief Procurement Officer; and at NSTAR Electric & Gas Corporation as the manager of Contract Services.
Mr. Corry served in the U.S. Air Force, supporting Contract Operations as a Supervisor/Contracting Officer, where he planned, negotiated, and administered contracts. He started his career as a Manpower Management Officer for the Air Force Systems Command.
Mr. Corry earned his B.S. degree from the U.S. Air Force Academy and his master's degree in liberal arts from the Harvard Extension School.
Topics
Contracts & Grants Management