Emily Davis
Vice President, Congressional and Public Affairs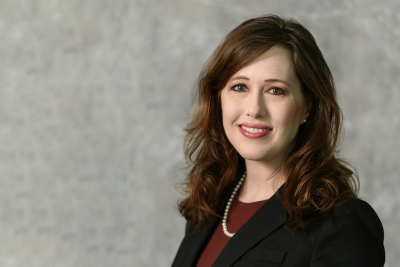 As MCC's Vice President of Congressional and Public Affairs, Emily Davis continues a career of communications leadership and expertise where she oversees and manages international and domestic public affairs, media relations, public events, the speakers bureau, the creative team and the agency's public website. She brings to MCC leadership in message creation, strategy development, interagency communication coordination, and international press operations.
Prior to joining MCC, Ms. Davis worked as a communications professional in media relations, policy messaging, political strategy, and advertising in the federal government and in political campaigns. Her experience includes serving as the lead U.S. government spokesperson for the United States Trade Representative (USTR) and director-level positions for a Member of the U.S. House of Representatives as well as with statewide and national political campaigns and issue advocacy organizations.
In each position, Ms. Davis has worked extensively on cross-platform communications and targeted audience strategies. Her professional portfolio includes successful organization brand lifts and multi-million dollar advertising campaigns.
Originally from Texas, Ms. Davis graduated summa cum laude from Dallas Baptist University with a Bachelor of Arts. In 2019, she completed a master's degree in global strategic communications at Georgetown University. She resides in Washington, DC.