Thomas Kelly
Deputy Vice President, Department of Policy and Evaluation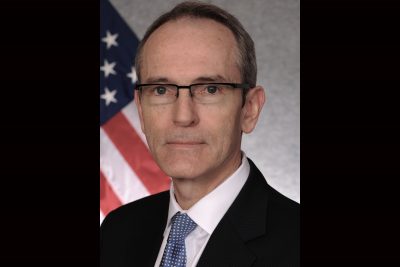 As Deputy Vice President for the Department of Policy and Evaluation, Thomas Kelly is responsible for the strategic direction and technical oversight of MCC's Economic Analysis, Monitoring and Evaluation, Development Policy, and Threshold Program divisions. Previously, Mr. Kelly was the Managing Director for the Threshold Program, Managing Director for Development Policy and the Senior Director for Economic Policy at MCC.
Prior to joining MCC, Mr. Kelly was an economic consultant based in Johannesburg, South Africa, where he worked for the World Bank, various United Nations organizations and international NGOs in sub-Saharan Africa, South Asia and the former Soviet Union. Before beginning his work as an economic advisor, Mr. Kelly was a Fulbright Scholar in Kenya and a member of the Economics Faculty at Middlebury College.
Mr. Kelly has also taught at the Universidad Autónoma de Yucatán and the Colegio de la Frontera Norte in Mexico. Mr. Kelly began his career working in community-based NGOs in Mexico and Puerto Rico. Mr. Kelly holds a doctorate in economics from the University of California, Riverside and a bachelor's degree in economics from the University of Notre Dame. His scholarly research and technical publications have focused on poverty reduction, education and environmental issues in developing countries.
Topics
Aid Effectiveness
Data Collaboratives for Local Impact
Monitoring and Evaluation
Policy & Evaluation