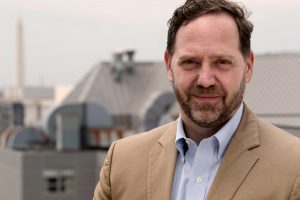 James Mazzarella
Acting Vice President for Congressional Affairs, Department of Congressional and Public Affairs
James Mazzarella is Acting Vice President of Congressional Affairs in MCC's Department of Congressional and Public Affairs. He focuses on the organization's relationship with Congress and others concerned with MCC's mission such as NGOs, opinion leaders and think tanks.
Mr. Mazzarella has more than 20 years' experience in public policy, government affairs, communications and advocacy on state, federal and international levels. Before joining MCC, he was Director of New York State's Office of Federal Affairs, where he served as the governor's representative to Congress, the White House and the news media.  During his time running New York's Washington, D.C. office, Mr. Mazzarella and the New York congressional delegation worked together closely to steer the federal response for the city and state's recovery from the attacks of September 11, 2001. Additionally, he was instrumental in the success of other important federal initiatives such as the return of Governors' Island in Lower Manhattan and he managed a diverse legislative agenda touching on issues such as Medicaid and health care policy, military base closure, banking regulation, homeland security funding, agriculture policy, transportation policy, economic development, environmental regulation, energy policy and education funding.
Previously, he served as Chief of Staff to Congresswoman Susan Molinari from New York, as well as her Press Secretary.
From 1991 to 1993, he was a senior public relations account executive working with a number of international clients on government affairs and media relations efforts, including Croatia, Bosnia-Herzegovina and Kosovo, as each worked to win its independence from the former Yugoslavia.
Mr. Mazzarella has conducted training seminars on media relations and has been a frequent guest lecturer on how states lobby Congress for college and graduate students, and is himself a graduate of Michigan State University with a BA in International Relations.