Lisa Smith-Kulley
Acting Managing Director, Contracts and Grants Management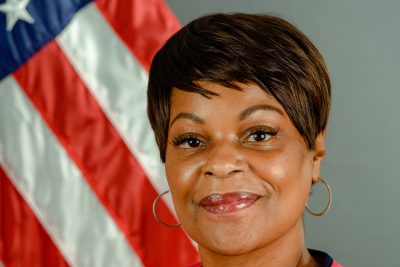 Lisa Smith-Kulley, Acting Managing Director, Contracts and Grants Management: Senior Procurement Executive that sets the vision and direction for the management of contracts, grants, and other agreements for MCC. Lisa joined MCC in 2011 and was the Lead Contracting Officer for the portfolios of CPA, DCO, DPE, OCEO, and OCIO before becoming Deputy Managing Director in 2014. Lisa has over 25 years of experience covering the full life cycle of procurement, management, and administration in federal contracting.
Lisa began her career in the federal government at the U.S. Environmental Protection Agency (U.S. EPA) Region 5 office, which is located in Chicago, Illinois (1985-2009). For the last four years of her tenure at U.S. EPA, Lisa served as the Regional Contracting Officer Supervisor, where she managed the Acquisition Office, which provided purchasing and contracting support to the Great Lakes states of Illinois, Indiana, Michigan, Minnesota, Ohio, Wisconsin and the region's federally recognized tribal governments. In 2009, Lisa relocated to Virginia and joined the Defense Business Transformation Agency as a Senior Contracting Officer where she collaborated with Program Executive Offices and Program Managers on improvements to end-to-end procure-to-pay processes.
Lisa is originally from Chicago, Illinois and earned a B.A. degree with a focus in business management from Governors State University.   Lisa is Level III FAC-C and FAC-COR certified and has Unlimited Contracting Officer Authority for award of contracts/agreements for goods and services at MCC.
Topics
Contracts & Grants Management