Ken Jackson
Vice President, Department of Administration and Finance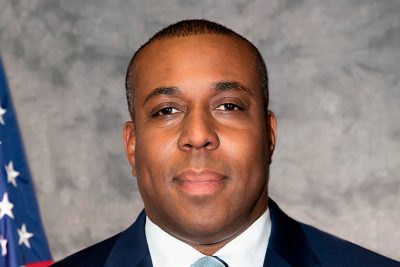 As Chief Financial Officer (CFO) and Vice President of Administration and Finance, Ken Jackson leads a diverse portfolio. In addition to Financial Management, he leads Contracts and Grants Management, Information Technology, Domestic and International Security, Audit/Risk, Human Resources, and Administrative Services operations.
Mr. Jackson's career spans more than 20 years with extensive experience in program and financial management, business leadership, and corporate strategy. Before joining MCC in 2019, Mr. Jackson served as CFO of a privately-held, Texas based energy company. He previously managed investments at financial services institutions, including Goldman Sachs and J.P. Morgan's Private Bank. He has also worked overseas as the civilian site lead for significant government defense contracts and operations.
Mr. Jackson earned a Bachelor of Science in Mechanical Engineering from Virginia Tech and a Master of Business Administration from Southern Methodist University, where he is an associate board member at the Cox School of Business. He is married, has one child and is also fluent in Italian.
Regions
Europe, Asia and the Pacific
Topics
Contracts & Grants Management
Finance, Investment & Trade
Public Private Partnerships
Countries
Burkina Faso
Côte d'Ivoire
El Salvador
Ethiopia
Ghana
Kosovo
Lesotho
Malawi
Morocco
Niger
Sierra Leone
Solomon Islands
Timor-Leste