A resource for Armenia's future
March 29, 2012
Jonathan Brooks, Deputy Vice President of Europe, Asia, Pacific, and Latin America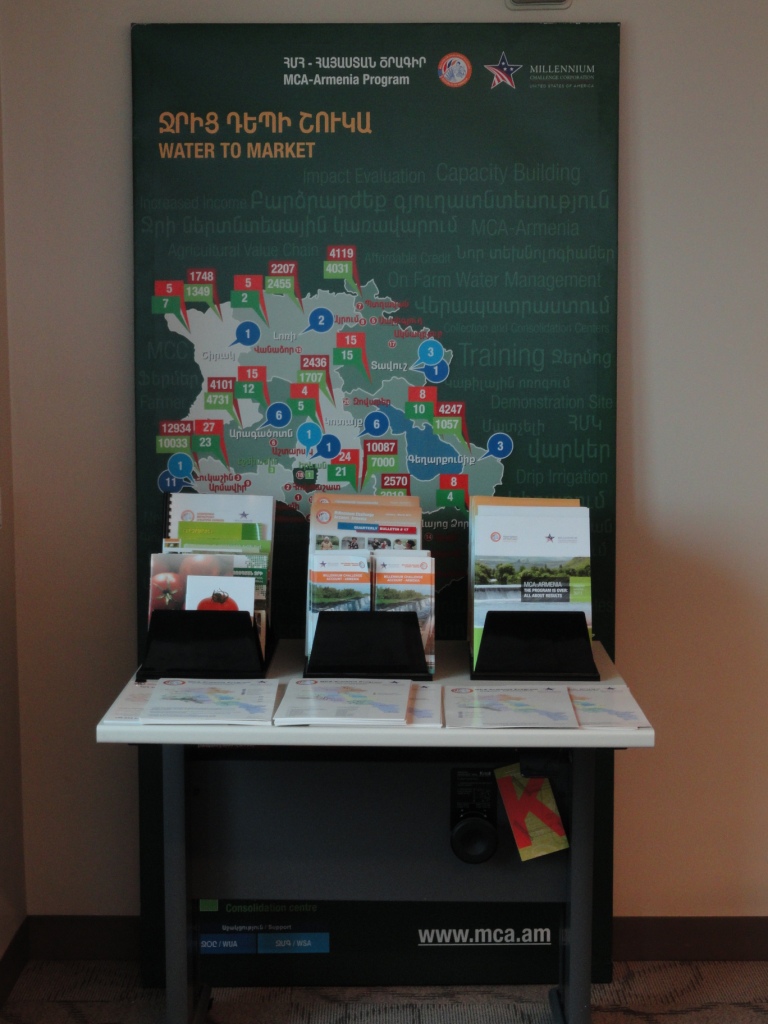 Although MCC's compact with Armenia closed at the end of September, the U.S. Embassy in Yerevan is ensuring the lessons we learned during our five-year partnership can improve the country's future development projects.
The embassy's new MCC Resource Center makes information regarding MCC's $177 million investment available as a reference for future U.S. Government development projects, Armenians from the diaspora interested in building upon compact projects and others. The center includes an array of documents like farmer-training maps, public outreach documents, quarterly bulletins, and training materials.
The MCC Resource Center also provides embassy staff and visitors with information on MCA-Armenia's successor, the Foreign Financed Projects Management Center (FFPMC). An FFPMC team led the compact development process, and we are pleased that they are involved again by helping monitor MCC's investments over the next few years.