A Winning Combination: Good Governance, Poverty Reduction and Economic Prosperity
October 14, 2011
It is fitting that this past Monday the Mo Ibrahim Foundation ended its two-year hiatus in awarding its prestigious Ibrahim Prize, which is reserved for African leaders who demonstrate a commitment to democracy, by recognizing former Cape Verde President Pedro Verona Rodrigues Pires. While President Pires deserves recognition for his years of leadership in various positions since Cape Verde's independence in 1975, it is his most recent act of leadership in stepping down from office at the end of his second term to pave the way for the peaceful election of opposition candidate Jorge Carlos Fonseca that merits attention.
On a recent visit to Cape Verde to review progress towards MCC's second compact development, I participated in the inauguration of newly elected President Fonseca. While there, I was one of a few hundred guests to experience a very rare event in Africa: the beginning of shared government with representation from Cape Verde's two major parties.
President Fonseca described his victory in the August 21, 2011 run-off election (against ruling party candidate Manuel Inocencio Sousa) as a victory "for democracy, for the dignity of the Cape Verdean people." While the inauguration ceremony lacked the fanfare sometimes typical of such events, it made up for it through careful attention to the details of a constitutional transfer of power and through the enthusiasm of those in attendance.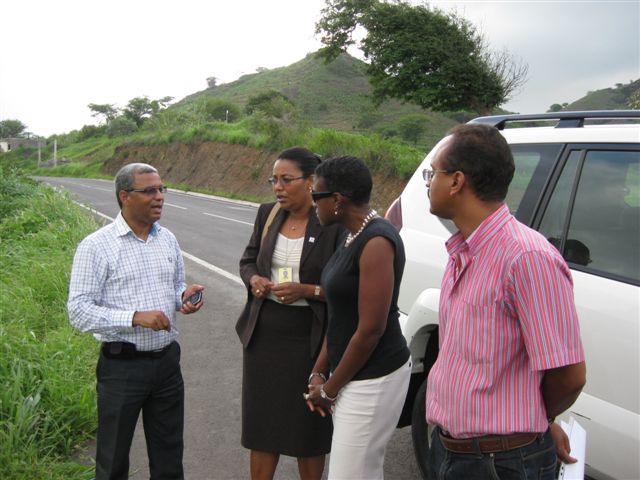 The ceremony and the internationally recognized free and fair election that preceded it highlight why Cape Verde has succeeded as an MCC partner country, and why it has qualified for second compact consideration. By creating a stable political environment to achieve key policy reforms in the areas of economic development and social investment, Cape Verde has become a model for governing maturity in West Africa.
The recent presidential election is yet another indication of how Cape Verde embraces the just and democratic governance principles at the heart of the MCC country selection process. It remains to be seen how Cape Verde will function under shared government, yet we have every reason to believe that it will continue to lay the groundwork for good governance that is deserving of recognition by the Mo Ibrahim Foundation, MCC, and others.