Agents of Change—Tangible Results in Honduras
May 3, 2010
Mr. Martin Ochoa, Executive Director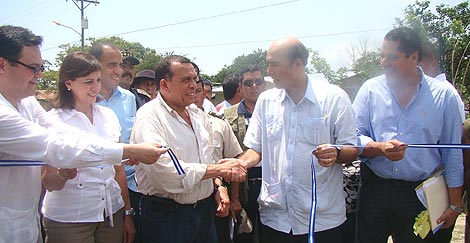 On Friday April 23, 2010, MCA-Honduras, the local entity implementing Honduras's MCC compact, informed several stakeholders about the results from investments made in the Aguan Valley in northern Honduras. The results were shared at the inauguration of one of the three secondary roads that are being rehabilitated with MCC funds. The event showcased the compact's integrated approach to the links between economic growth and poverty reduction. 
The Honduras compact invests in farmer training and development, provides access to credit by following a market-driven approach, and rehabilitates key roads.  MCA-Honduras invested over US $13 million in the Aguan Valley alone, benefitting nine municipalities and more than 200 families.  MCA-Honduras is also contributing to the eradication of med-fly, a deadly crop disease that is affecting over 350,000 hectares of land.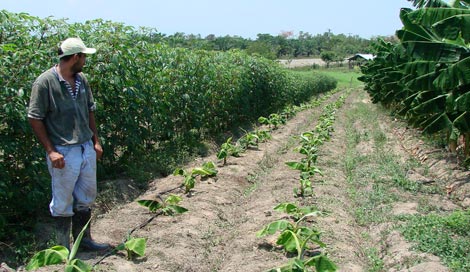 Farmers at the event were excited about how they are able to produce higher-value crops, such as eggplants, watermelon, and peppers that they can now sell for higher prices.  As Celso Alvarenga said, "I am very happy with my irrigation system; my yucca and plantains now have sufficient water to grow quickly. Thanks to the technical assistance received, I produce higher yields, new crops, and am extremely thankful for MCA-Honduras." Thanks to the MCC compact, farmers like Celso throughout Honduras have learned how to use drip irrigation and no longer fear droughts like they did before.
Beyond the investments made in this region, the event highlighted three important facts about the MCC model and MCA-Honduras's success.  First, transparency counts.  Second, the program is providing credible tangible results.  And, third, this is a country-driven approach to development assistance.  These three factors are helping create opportunities for Hondurans all over the country. MCC investments are bringing positive change and hope that Hondurans can improve our lives.
For those of us implementing the MCA-Honduras program, it is a great honor to be among the agents of change.