Agri-Food Expo Highlights How MCC Investments Are Creating Jobs in Georgia
December 17, 2010
Jim McNicholas, Resident Country Director, Georgia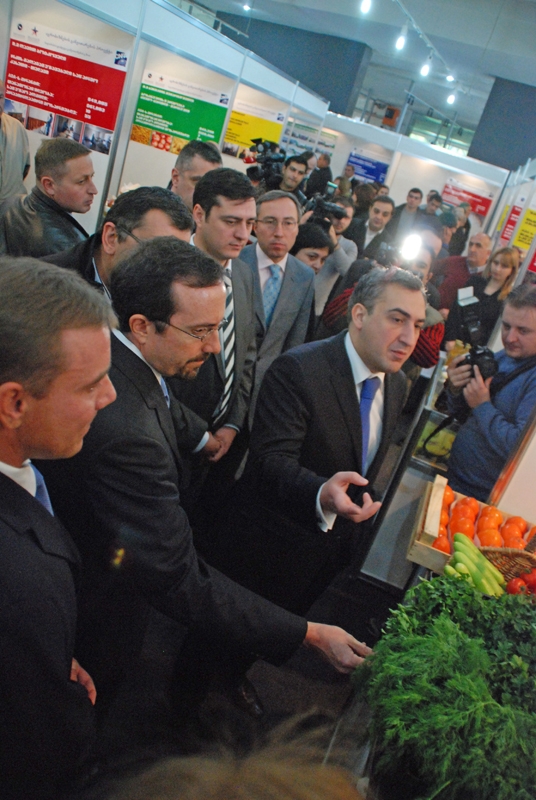 On November 29, 2010, Millennium Challenge Georgia (MCG) hosted a closing ceremony and exhibition for its agribusiness development program. To celebrate this milestone, 60 of the program's 283 agribusiness projects showcased their products at an Agri-Food Expo, with Georgian government officials as well as bankers and supermarket chains in attendance.
Since 2006, MCG and its implementing partner, CNFA, a U.S. non-profit, have co-financed 182 primary producers, 43 businesses projects that provide services to farmers, and 58 businesses that enable value-added and value-chain production. MCG has invested $15.9 million in this program and, according to CNFA, Georgian citizens have invested $20 million more. As of early autumn 2010, MCG reported that 2,613 jobs had been created as a result of agribusiness development program activities.
At the Agri-Food Expo, Mamuka Tskioridze and Malkhaz Gabunia displayed their orange persimmons neatly packed in wooden boxes, alongside fresh salad greens and herbs. With their company's 1:1 matching investment and MCG's $149,000 co-financing, these entrepreneurs have expanded their greens export business both in terms of volume and the types of products being offered to Belarus, Moldova and Ukraine. "In the past, every product we bought from farmers we had to pack and ship that day because if not we would lose the product," said Mr. Tskioridze. "With the cold storage warehouse [which was also co-financed by MCG] we now have time to collect more products from our farmers and export using fewer trips."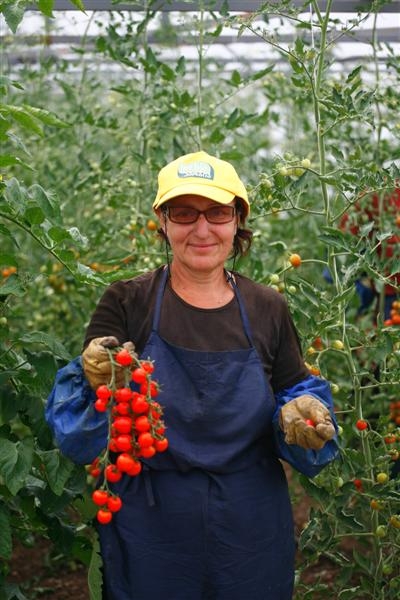 One of the most successful projects to emerge from MCG's agribusiness program was the establishment of 33 for-profit, privately owned, Farm Service Centers throughout Georgia. Before the centers were opened, farmers had to get their supplies from stalls in various local markets. These decentralized transactions made it difficult for farmers and their suppliers to build relationships and communicate with each other. Now, one-stop Farm Service Centers have been established in every region in Georgia and have generated 100,000 transactions. In addition to serving as a commercial exchange, the centers also provide opportunities for the exchange of information — knowledge warehouses where the Ministry of Agriculture, various Community Based Organizations, and individual farmers can showcase new farming techniques and relay important announcements.
Georgia's Prime Minister, Nika Gilauri, closed the Agri-Food Expo by noting several program results, "More than 2,600 jobs have been created and these jobs are not just short-term jobs; they have long-term perspectives and provide long term opportunities… Millennium Challenge Georgia proved that investments can be made in this sector and be successful."