Another Milestone Moment
October 22, 2010
Last week marked another milestone moment in MCC's history—the completion of MCC's compact with Cape Verde.  The last time I was in Cape Verde, I visited the unfinished Port of Praia project being implemented by MCA-Cape Verde with funds from MCC.  What a difference eight months makes!  Together with Prime Minister Jose Maria Neves, I witnessed the inauguration of Phase I of the Port of Praia.  The port is now more efficient, with a new access road, cargo village for storage, and a strengthened security system.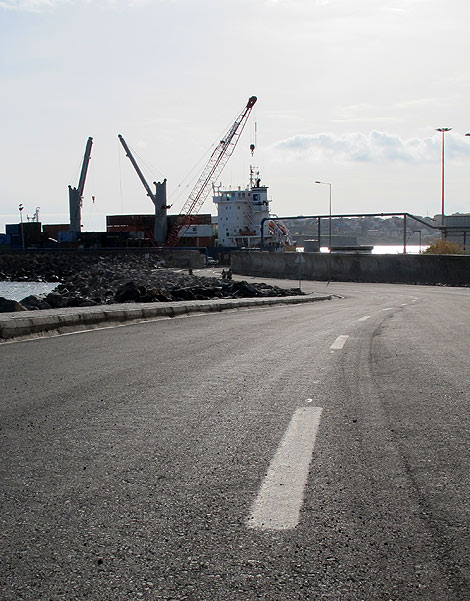 Also on this visit, I traveled to the island of Santo Antao, which has the largest population of farmers in Cape Verde.  There, we inaugurated the post-harvest center. At this modern facility, farmers can now have their produce inspected by trained sanitary inspectors and store their agricultural products to maintain freshness and quality.
One of the most moving experiences for me was meeting Cape Verdean farmers.  Celso Duarte, a young farmer who leads his farmer association in Paul, told me that, thanks to MCC's assistance, he received training and acquired the necessary skills to use the new watershed management system.  As a result, he now has drip irrigation on his land.  Sousa told me how he ensures that he and his fellow farmers are using the technique properly to diversify their crops and get them to market.  And he added: "I wanted to personally thank you and the American people for funding my training and giving me and my family the chance to improve our lives."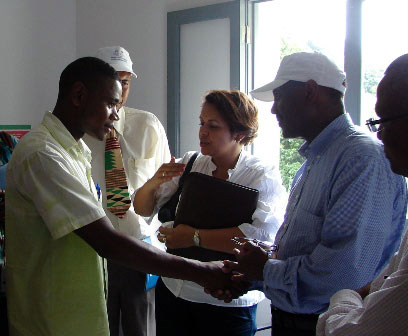 Hearing words like this further convinces me that we are making a difference.