A weekend to remember
January 22, 2013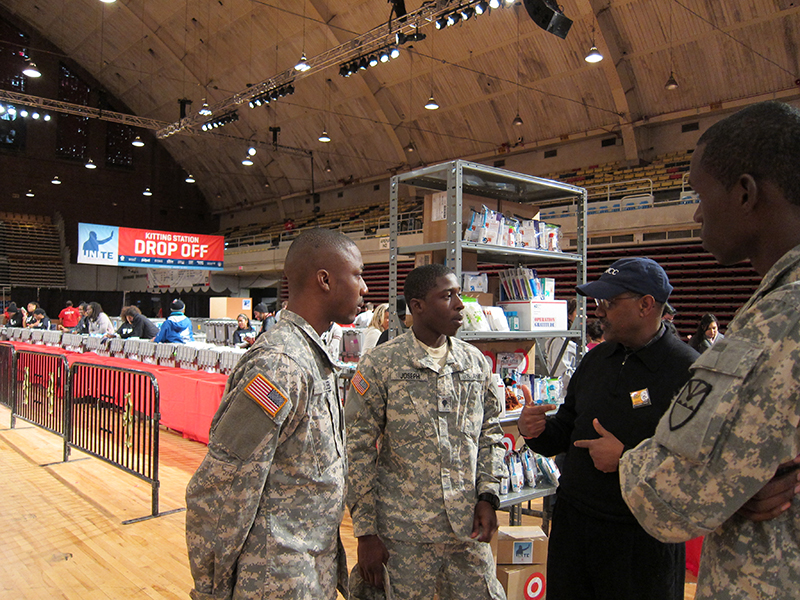 Albert Einstein once said, "Only a life lived in the service to others is worth living." I couldn't help thinking about this correlation over the course of this past weekend. As millions gathered in Washington, D.C.—or watched from around the country and world—Americans marked a peaceful presidential inauguration that demonstrates the proudest American traditions of democracy and public service. The fact that the inauguration coincided with the commemoration of Dr. Martin Luther King, Jr. Day reminded us of the extraordinary power that we all can have to stand up, get involved and generate meaningful change through acts of genuine service in ways both big and small.
This commitment to service defined the weekend.
Saturday's National Day of Service saw record attendance at the Service Summit on the National Mall. I was so pleased that the Millennium Challenge Corporation had a booth at the Service Summit, along with other federal agencies and over 100 service organizations from across the country. Those who visited the MCC table learned more about our unique approach to economic development. We value our partnerships with the world's poor because we recognize that our own prosperity and economic strength here at home are linked to the prosperity and economic strength of countries around the world.
I was also pleased to join USAID Administrator Raj Shah for a service project at the DC Armory. There, I joined other volunteers in an effort to assemble 100,000 care kits for members of the military, veterans, those wounded in service, and first responders. It was humbling to contribute in such a small, yet meaningful, way to those who exemplify the best principles of selfless service.  
Serving others and doing our part to make our families, communities, country, and world better is more than a cliché. It is what truly motivates so many of us working in government and in international development. When I report to work each day, MCC's dedicated and passionate employees remind me of this reality. Their stories are proof that lives lived in service to others can make all the difference in the world.