Women breaking barriers: Perseverance leads to success
March 8, 2013
Mrs. Sophia Mohapi, Chief Executive Officer
I grew up in the small town of Maseru in Lesotho. My father was a teacher and my mother was a housewife. My parents were strict and conservative. On Sundays, we went to church in the mornings, and we would sit by the fire singing hymns or listening to my father tell stories from his youth in the evenings. I was third among seven children. My father was keen on us finishing high school and moving out so we could support ourselves. That's what was expected of us growing up in those days.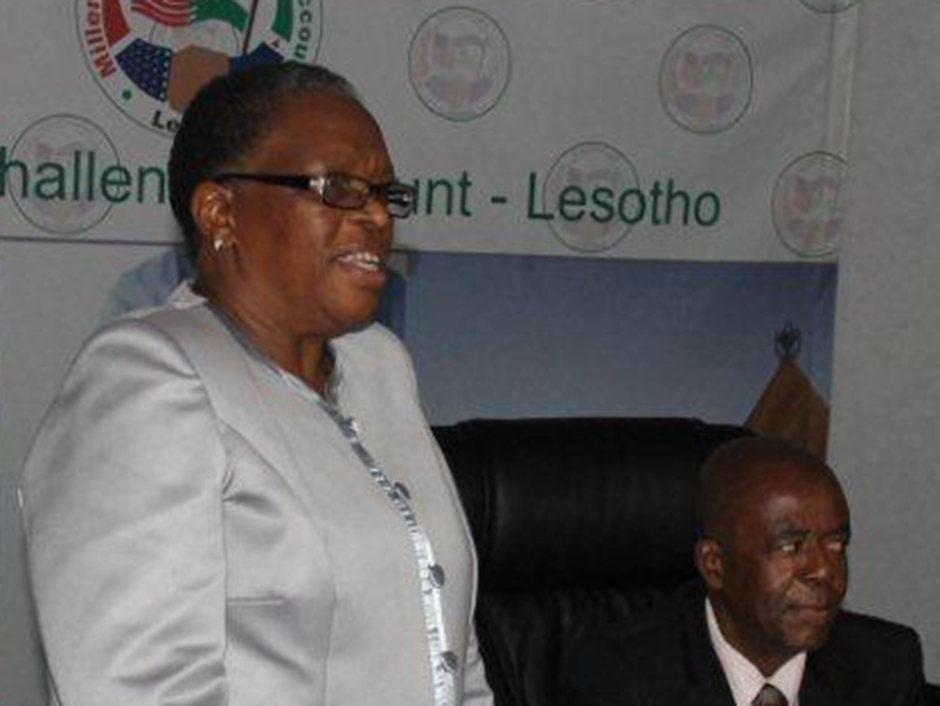 At times, when I reflect on the positions I've held and where I am now, I am stunned. I was such a shy person after all. I always stayed in the background and didn't know what I wanted to be when I left high school at the age of 18. I went from wanting to be a nurse to working in a grocery store. One of the things my father used to tell me was "work hard in everything you do and your effort will be recognized and rewarded." Well, I received a raise every month at my first job! Yet, I knew I could do better so I enrolled in evening classes to study accounting. A few years later, I met the man who would become my husband. We married and started having children. We moved to Scotland where my husband was training to become a pharmacist, returning to Lesotho a few years later. I decided then that I had to have a profession. I did not feel like I was living up to my potential. I found a job as a secretary and as I was typing a correspondence one day, my boss stood behind me and starting making edits as I typed. At that point I knew that was not the profession for me! It's funny how events in life can put you on a course you never imagined.
Then, the unthinkable happened in February of 1975. My husband was killed in a car accident. At the age of 33, I was a widow with no profession and four children to raise.
From that moment on my life went into overdrive. I had to find a profession that would help me support my children. I made sacrifices. This included leaving my children with my sister when I won a scholarship to study in Canada for a bachelor's degree in commerce. My youngest was 3 1/2 at the time but I knew it was the sacrifice I had to make for my family's survival. I saw my children every summer during those four years.
When I returned from Canada, I held various positions that would take me from an assistant accountant to CEO. I joined an institution that was training accountants as the first female trainee lecturer. I was later promoted to the position of deputy director. Five years later, I joined the multi-million dollar Lesotho Highlands Water Project as the deputy financial controller. I was later promoted to the position of deputy chief executive for finance and administration. In 1997, I was appointed as the first female CEO of the Lesotho National Development Corporation, a position I held for seven years.
When my husband died, I had no access to his accounts. I had to obtain legal authorization to manage his finances on behalf of his heir, our six year old son at the time. The process was annoying, of course, but it was the law. It was what I, as a widow, had to do. I didn't think twice about it. With the passing of Lesotho's Married Persons Act, Basotho women can now register land in their own name, open up a bank account, borrow money, set up their own businesses without permission from their husbands or a male figure, and become directors of companies. It's amazing to think that women were holding high-level positions, like I did, but were legally regarded as minors.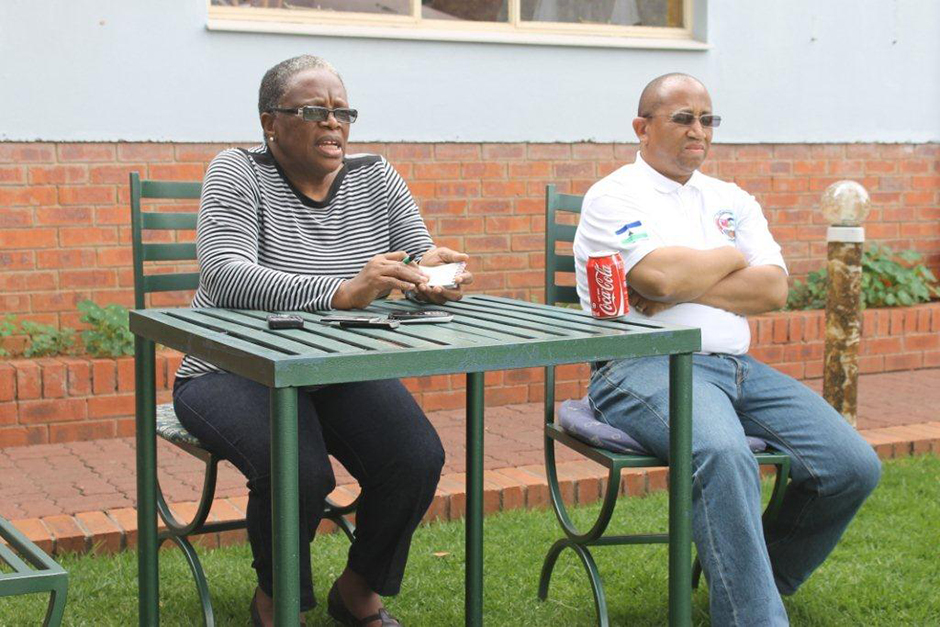 That's why I'm so proud to be holding my current position as MCA-Lesotho's CEO. Through our programs, we are educating women about their rights. We have been conducting outreach over the past several years and have spoken to both women and men, who are also affected by the law because customs have changed. Overall, I'm proud to say that the reactions have been mostly welcoming. It's gratifying to see how women have made strides in becoming full and active participants in Lesotho's  economy. To the young girls growing up now, my advice to them is to study hard, never give up and persevere because nothing comes easy.