Two U.S. Companies Leverage Best Practices to Ensure Capacity and Sustainability in Tanzania
March 15, 2011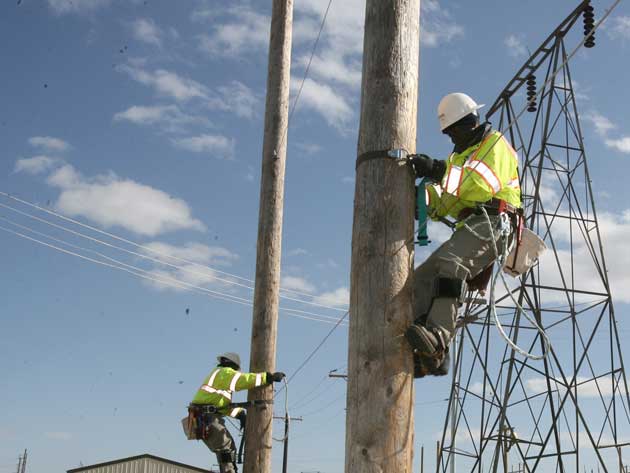 At $698.1 million, MCC's compact with Tanzania is the largest and most ambitious yet, targeting infrastructure investments in the transportation, energy and water sectors. The teams have achieved some impressive milestones in the early days of implementation, including awarding over $550 million in contracts over a 12-month period. After two years of preparatory studies, responsible resettlement and environmental certification, construction is now underway. This is an exciting time for all of us, especially the people of Tanzania.
We are also excited about the dramatic impact a partnership with the private sector can have on our efforts to promote economic growth in Tanzania.
Two American companies, Symbion Power and Pike Electric, competed for and won a significant portion of the Tanzania Compact's $206 million energy portfolio.  In partnership, these two companies will be installing nearly 1,600 kilometers of power lines in six regions, providing electricity to over 330 communities previously without power.  Symbion Power has also partnered with Alstom Grid to provide substations in these same six regions, as well as Zanzibar.  Inconsistent electricity and power spikes are a source of frustration and lost revenue for many productive businesses in these targeted regions.  This combined transmission and distribution investment will have a major impact on both households and businesses by providing a more reliable and higher quality source of electricity. 
As Symbion and Pike finalize preparations for construction, they are using their own Corporate Social Responsibility funds, separate from their contractual Compact responsibilities, to implement a unique training plan for construction workers.  Symbion and Pike have identified and sent three senior Tanzanian workers to Northwest Lineman College (NLC) in Meridian, Idaho, where they are learning about electrical systems, accident prevention, and construction methods during a 60-day "train the trainer" program.  Symbion and Pike also plan to establish a similar training facility in Morogoro, Tanzania, for over 200 Tanzanians who will work on the construction crews on the MCC-funded transmission and distribution activity.  NLC will work with Symbion, Pike and their three Tanzanian trainers to get the Morogoro school up and running by April. 
Last month I had the privilege of meeting the (future) Tanzanian trainers and seeing them in action at the Northwest Lineman College, along with Ambassador Mwanaidi Majaar (Tanzania's Ambassador to the United States), Ambassador Joe Wilson (Symbion Power's Chairman for Africa), Paul Hinks (CEO of Symbion Power), Eric Pike (CEO of Pike Electric), Ken Flechler (Vice President of Pike Electric) and Chris Camponovo (Symbion Power Country Director in Tanzania).  Representatives from NLC provided an impressive overview of the school's mission and how their model has been adapted for Symbion/Pike employees in an overseas context, including by creating a training manual in Swahili and English.
The NLC is considered one of the best institutions in the country for this kind of technical training, and they clearly go above and beyond minimum requirements, especially when it comes to safety and professionalism.  Lineman work is considered one of the most dangerous jobs in the United States, and in Tanzania it is even more so given generally poor safety standards (e.g., climbing poles with makeshift ladders, instead of safer harnesses).  The Tanzanian Symbion/Pike crews will be wearing safety equipment considered to be the gold standard in the industry; not even all American utility companies require this level of protection despite data that indicates it contributes to reductions in workplace accidents. 
Symbion and Pike's partnership with the NLC with a focus on safety is just one example of their impressive commitment to successfully implementing the MCC Compact projects and establishing their companies in Tanzania.  They are also using their own resources to fund social projects in the communities in which they work, including HIV/AIDS and malaria prevention and education initiatives, and planned construction of an innovative secondary school. 
Their efforts go beyond putting poles in the ground and stringing electrical lines.  They are building key relationships in local communities and making long-term, sustainable investments by building the capacity of their Tanzanian workers and creating what will be the best-trained lineman workforce in Africa. 
In the 13 years since I first started working in Africa, including over five years with MCC, this is one of the most impressive initiatives that I have been associated with.  It is also exactly the kind of partnership with the private sector – especially the U.S. private sector – that MCC is focused on creating.
We have high hopes for the energy project and look forward to working with Pike and Symbion in meeting our shared goals.