An Ambassador's perspective
March 28, 2013
Ambassador Adrienne S. O'Neal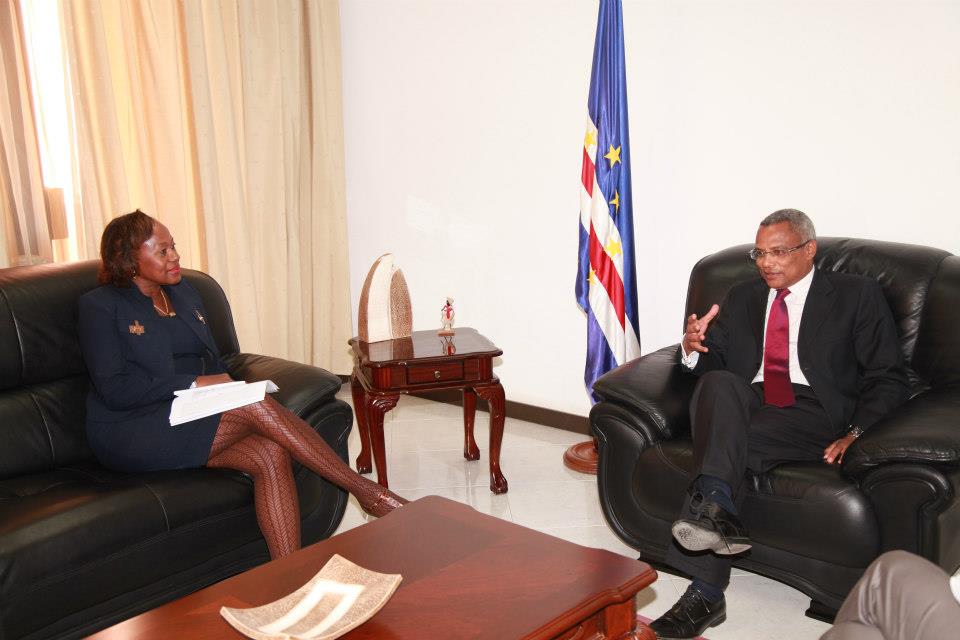 I accompanied Cape Verdean Prime Minister Neves on his trip this week to Washington, D.C., where he was invited to meet with President Obama at the White House as part of a delegation of four African leaders, including the presidents of Sierra Leone, Senegal and Malawi. It was an honor to be a part of this delegation of leaders, who set a strong example on good governance and are living proof that democracy does work on a continent that has seen its share of conflict.
Prime Minister Neves recently said, "When a country is as small as Cape Verde, you have to be the best student to get noticed. We have opened up doors for women, set up an e-governance system that is working and are reforming critical policies that will help our country attract investments and improve our systems. We have to be innovative in everything we do or we will be ignored." Cape Verde is a shining example of the "little engine that could." The country has seen rapid development success relative to its peers and performs well on most indicators of economic and democratic governance. Cape Verde is an example for other African countries.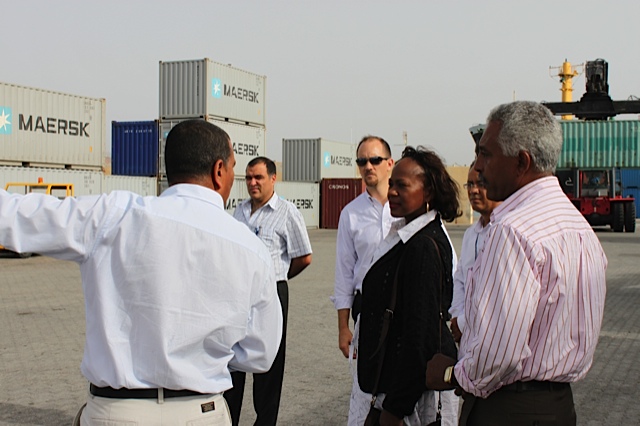 MCC's first compact with Cape Verde was a great success. When I visit various islands, people are still praising the work done during compact I. The impact was huge. Farmers tell me that because of MCC they are now able to think about agribusiness and engage the private sector. With the second compact, the Cape Verdeans decided to tackle tough issues surrounding land as well as water and sanitation. As the prime minister put it, they are tackling things that are vital to Cape Verdean lives, using the compact to make transformative policy reforms in key sectors. For the water, sanitation and hygiene sector, these reforms will help improve the investment climate tremendously. Reforms in land tenure and security will likewise help promote investments, particularly in tourist areas.
Cape Verde is primed for private sector investment. American firms may shy away from investing in Africa because of distance or perceptions of a weak policy environment. Yet, investing in Cape Verde offers an historic opportunity to be part of the momentum of change that continues to build this country. Cape Verdeans are courageous in taking on tough policy reforms and improving the business environment. I invite all firms, especially American ones, to take a look and explore Cape Verde's potential.
For me personally, it's exciting to be witnessing the transformation with my own eyes. Cape Verde is a model of good governance that continues to push itself toward further growth opportunities.