MCC in the President's budget
April 10, 2013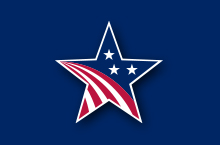 President Barack Obama released his fiscal year 2014 budget proposal to Congress today, which includes $898.2 million for the Millennium Challenge Corporation. At a time when the administration, Congress and the American people are rightly asking tough questions about how tax dollars are spent, President Obama's request for MCC demonstrates the administration's continued commitment to our approach of fighting poverty through economic growth using an evidence-based model of development. 
We will continue to build on our successes in the upcoming fiscal year.  MCC compact investments will remain focused on a rigorous cost-benefit approach that seeks to reduce poverty by attacking constraints to economic growth. 
The fiscal year 2014 request will support new compacts from among the five countries selected by MCC's Board in December 2012 as eligible to submit proposals: Liberia, Morocco, Niger, Sierra Leone, and Tanzania. These countries, together home to over 100 million people, are among the world's poorest, yet they have each taken concrete steps to improve governance and reach compact eligibility.
The fiscal year 2014 funding request will not be able to fully support compacts in all five countries. Countries that do not obtain fiscal year 2014 funding will need to compete for funds that Congress may provide in future years. 
I encourage you to read MCC's fiscal year 2014 Congressional Budget Justification, which explains our ongoing work to reduce global poverty, maintain a focus on results and promote accountability at home and in our partner countries.