Morocco Works to Decarbonize Industrial Parks for a Greener Future
April 21, 2023
Annie Thompson, Associate Director, Land and Agricultural Economy
Sergio Feld, Director, Environmental and Social Performance
Zaidoon Khouri, Director for Finance Investment and Trade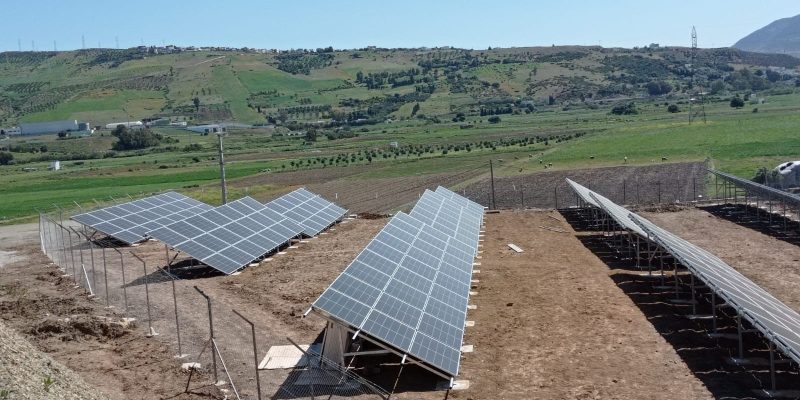 Despite its low contribution to global greenhouse gas emissions (GHG) emissions, Morocco has demonstrated remarkable leadership in its efforts to tackle climate change by implementing climate mitigation and adaptation measures at home and by engaging at the international level.
Morocco's leadership is likely motivated by the fact that it has a lot to lose from inaction—The UN Intergovernmental Panel on Climate Change (IPCC) has identified Morocco as a country that is particularly vulnerable to climate change. Its citizens are increasingly feeling the impacts of a more variable climate – from increased frequency of drought, to heat waves and changing rainfall patterns – which threaten its agriculture and tourism sectors, the backbone of its economy. 
One concrete way in which Morocco is responding to this threat is by building a greener industrial sector which will not only help the country meet the growing demands of its trading partners in Europe for low-carbon products, but also put itself on a trajectory for a low-carbon future.  
Morocco proudly hosted the 2016 UN Climate Change Conference (COP 22) in Marrakesh, an event that gathered global leaders to discuss actions needed to fight a warming planet. Morocco responded with a serious commitment to the Paris Agreement by setting ambitious goals to cut carbon emissions through its Nationally Determined Contributions (NDCs).  
In addition, Morocco has made significant progress promoting the use of clean energy technologies through its sustainable development strategy adopted in 2017, which includes fiscal reforms aimed at making renewable energy more competitive by reducing subsidies to electricity and various petroleum products. 
Morocco's industrial sector is relatively nascent. Industrial outputs account for one-third of GDP, a ratio that has remained mostly unchanged for the past four decades. One factor holding back a growing industrial sector has been a lack of high-quality industrial land. While manufacturers are eager to invest in Morocco, they struggle to find industrial land that is reasonably priced, well-located, and well-managed.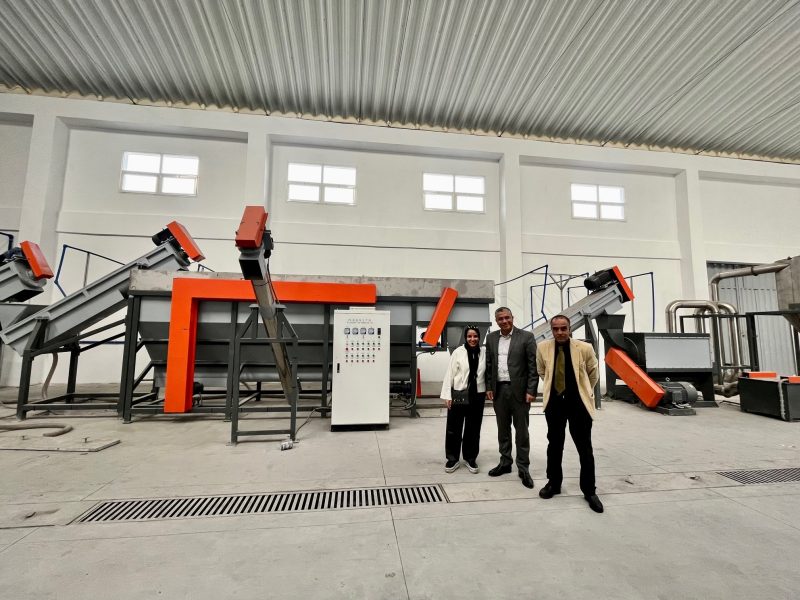 To address this problem the Millennium Challenge Corporation (MCC) provided $131 million as part of the Morocco Employability and Land Compact to retool the country's approach to industrial land. This included a blended finance approach to bringing industrial parks to market, with a focus on good governance and long-term sustainability. The compact also supported financial guarantees for private investments that further sustainability and reduce carbon emissions in industrial parks – a first for MCC. 
In total, eleven industrial parks were selected to be developed or upgraded using either a public private partnership (PPP) or leverage grants facility model. Industrial partners were competitively selected based on their innovation, commercial viability, quality of infrastructure and services, sustainable governance, and environmental considerations. For all the selected industrial parks, a first step was to assess how vulnerable the sites were to extreme weather events. Morocco has some 140 industrial parks across the country and over half of them are at least 30 years old, and some well over 100 years old. The assessment found that a majority of existing infrastructure, even structures constructed relatively recently, were at risk to the impacts of climate change.
The result was more informed project siting, design, and construction by prioritizing climate resilience, with attention to water-saving and flood avoidance and control measures. The project promoted the use of low-carbon construction materials (recycled metals and alternative cements) and the establishment of recycling centers. It also financed solar panel installation, supported the development of climate action plans by industrial zone operators, and financed carbon emissions audits and carbon accounting training for industrial park stakeholders.
The Industrial Zone Association of Tassila, Inzegane and Agadir (AZITIA) is one of the eight industrial parks that benefitted from MCC leverage grant funding. "Thanks to workshops organized by MCA-Morocco, we were able to raise awareness of the 240 industrial companies operating in our industrial park around the business case and concrete actions for lowering our carbon footprint through renewable energy and greater energy efficiency. I'd like to thank the project for its support in making our industrial park a committed actor in Morocco's green transition," said Rachid Elbssita, the President of the AZITIA.
To sustain and build upon the project's environmental initiatives, MCC provided a $10 million grant to build the capacity of Tamwilcom, a State-owned financial institution that is the sole provider of public guarantees in Morocco. The grant increased Tamwilcom's capital reserves, allowing it to create a green guarantee window for commercial loans financing investments that reduce carbon emissions or improve environmental performance in Morocco's industrial parks – the first ever guarantee mechanism in Morocco dedicated solely to green investment projects in industrial parks.
Based on Tamwilcom's regulatory capital requirements, MCC's $10 million capital injection could generate up to $100 million in guarantee commitments, potentially mobilizing up to $160 million in commercial loans, representing up to $200 million in green investments. That's $10 million of MCC's money leveraging up to $200 million in private investment, or a 20x multiplier. A big bang for the buck towards improving the environment and a perfect example of what can be achieved through blended finance.
It's been six years since the compact began and since Morocco hosted world leaders in Marrakesh for the COP 22 climate conference. In this time, Morocco has made admirable progress in its fight against climate change. In 2021, for example, Morocco updated its NDC aiming for a 45.5 percent reduction in GHG emissions by 2030. Morocco is currently preparing for its participation in the COP 28 climate conference and will have rich experiences to share with other countries about how its greener industrial sector can propel economic growth while tackling climate change.