My conversation with Congress
April 25, 2013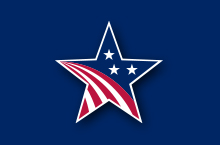 I had the privilege of appearing before the House Foreign Affairs Committee today with USAID administrator Raj Shah to answer questions about our agencies' respective budgets and plans for the upcoming fiscal year.
Appearing before the committee provided a chance to highlight MCC's model, mission and results, and our place in the U.S. Government's wider foreign assistance efforts not only to Congress, but also to the American people.
There's a lot of good news to share.
Nine years after its founding, MCC has produced real results, and remains a cost-effective approach to delivering foreign assistance. We play a crucial role in the U.S. Government's foreign policy by strengthening the United States' economy at home and standing abroad.
MCC's evidence-based approach is at the core of its success. Our partners are rigorously selected countries that have a measurable track record of sound democratic and economic governance.  After their selection, we ask our partner countries to prioritize and then develop and implement cost-effective solutions that make a real difference at reducing poverty by stimulating economic growth.
During these tough economic times, Americans deserve to see their tax dollars deliver a high rate of return and the greatest impact. That's why we select projects with high returns, monitor progress during implementation and require that programs be completed in five years. We cut off funding if governments turn their back on principles of democratic governance. And we evaluate program effectiveness to see what did and did not work—and then make those findings public.
Almost 174 million people from across the world are expected to directly benefit from MCC's investments.  Beyond this benefit for individuals, the policy reforms and targeted investments that result from MCC's programs foster an enabling environment for businesses to succeed.
With new markets, U.S. companies enjoy greater opportunities to trade, profit and create American jobs.
Many other countries benefit by the "MCC Effect," when they take concrete steps to improve governance in order to become eligible for MCC assistance. That means more girls are in school, the time to start a business has fallen, more women have equal access to economic opportunities and more children are receiving vaccines because their governments hope to become eligible for a compact—before the American taxpayer ever spends a dime.
MCC is helping millions of poor people across the world pull themselves out of poverty while making the United States stronger, safer and more prosperous. I consider that a win for the American taxpayer. And that's why I welcomed the opportunity to discuss our model and results with Congress.