Burkina Faso partnership highlights importance of land governance
June 17, 2013
Rick Gaynor, Practice Lead and Senior Director, Agriculture and Land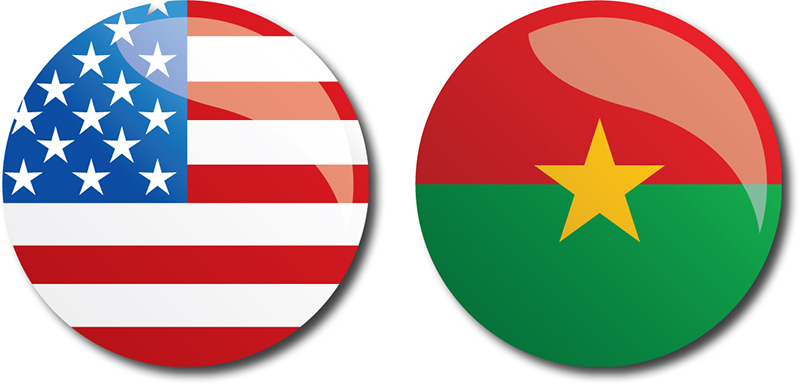 As part of the G-8's session on trade, tax and transparency, the United States announced a partnership with the Government of Burkina Faso to strengthen land governance and increase transparency of land transactions—and MCC played a major role in making this partnership a reality.
The U.S.-Burkina Faso land partnership builds upon MCC's $59 million Rural Land Governance Project in Burkina Faso, our largest and perhaps most ambitious land and property rights project to date. The Government of Burkina Faso, like a growing number of countries, recognized the central role that land and property rights play in economic growth and sought MCC's support to implement its new land policy framework as part of its $481 million compact.
Good land governance and transparency in land transactions are priorities for the G-8 this year, and the U.S. partnership with Burkina Faso is one of several in which G-8 members are pairing with developing countries to promote secure tenure rights and equitable access to land.
The partnership builds on momentum created by the United Nations Committee on World Food Security's adoption of the Voluntary Guidelines on the Responsible Governance of Tenure of Land, Fisheries and Forests, the ongoing negotiations on the Principles for Responsible Agricultural Investment and the session on land governance at the Grow Africa investment summit in May. The G-8's efforts signify a growing recognition by governments, the private sector, donor agencies, and civil society of the critical importance of land rights and the need to improve land and resource governance to promote economic growth and food security. 
MCC is supporting land and property rights programs in 15 of our partner countries to help reduce poverty through economic growth. These programs are serving as models for others and catalyzing support from other donor organizations. The land team at MCC is committed to sharing the results, tools developed and lessons from our programs to encourage improved performance and sustainability in our future work and the work of others.
We thank our colleagues in Burkina Faso for the great progress they have made during the first four years of the compact, and we look forward to working with them as part of this new partnership.