Powering prosperity
July 2, 2013
Standing in front of a large gas-fired turbine engine supplied by General Electric—in a modern power plant owned by another American company, Symbion Power—President Barack Obama today discussed Power Africa, a groundbreaking initiative to expand power connectivity in Africa. I was pleased to witness this in Dar es Salaam, as this endeavor reaffirms the power of partnerships to make the promise of energy security a reality.
Symbion first came to Tanzania after winning two contracts through that country's MCC compact. As you would expect from the private sector, Symbion quickly realized the economic opportunities in a growing market like Tanzania. Since arriving just a few years ago, the company has established itself, with American ingenuity and expertise, as a key player in the Tanzanian energy sector. Just last week in fact, Symbion and GE announced a partnership on yet another investment opportunity in Tanzania. This kind of growth for a U.S. company, after initially working with MCC, is a win-win for the private sector, the people of Tanzania and the United States. And, this is an excellent example of MCC funds serving as a strategic catalyst for additional private sector investment.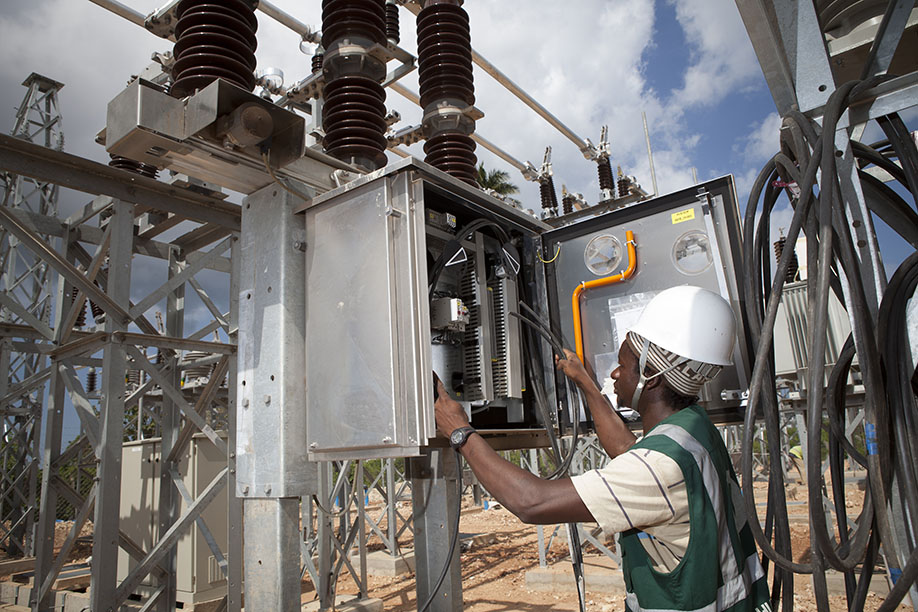 But MCC's portfolio is not limited to one company. Another American company, Pike Electric of Mount Airy, North Carolina, competed for and won a contract financed by MCC to erect more than 800 kilometers of transmission and distribution lines in central Tanzania. Pike completed this project on time and on budget, as part of MCC's larger partnership with the Tanzanian government to fund a total of nearly 3,000 kilometers of transmission and distribution lines. Millions of Tanzanians are now experiencing the benefits of reliable power. I was also in Tanzania in April to celebrate the inauguration of a 100 megawatt submarine power cable linking Zanzibar to the Tanzanian mainland. Because of this new link, more reliable power is already flowing.
According to a United Nations study, 47 countries in sub-Saharan Africa, excluding South Africa, generate about 30 gigawatts of electricity, which equals the generation capacity just in Argentina. Nearly a quarter of this capacity is not actually available, however, for a number of reasons. This means that sub-Saharan Africa has the world's lowest electricity access rate at 24 percent; electricity access in rural areas plummets to 8 percent. To meet increasing demand, the study says that Africa's power sector needs to install approximately 7,000 megawatts of new generation capacity annually. This translates into real market opportunities.
By working with partner countries to create well-functioning energy sectors that build institutional capacity, promote transparency and remove the legal and regulatory roadblocks for doing business, we are creating the right conditions and circumstances to attract more and more private power investments to meet the obvious demand. And, as President Obama noted, creating an enabling environment for greater private sector investment ultimately drives and sustains the economic growth that will make a meaningful difference in the lives of Africans and create real opportunities for even more American businesses like Pike Electric, Symbion Power and GE.