Books provide windows to the world
September 11, 2012
D. Chuluuntsetseg
Ch. Tserenkhand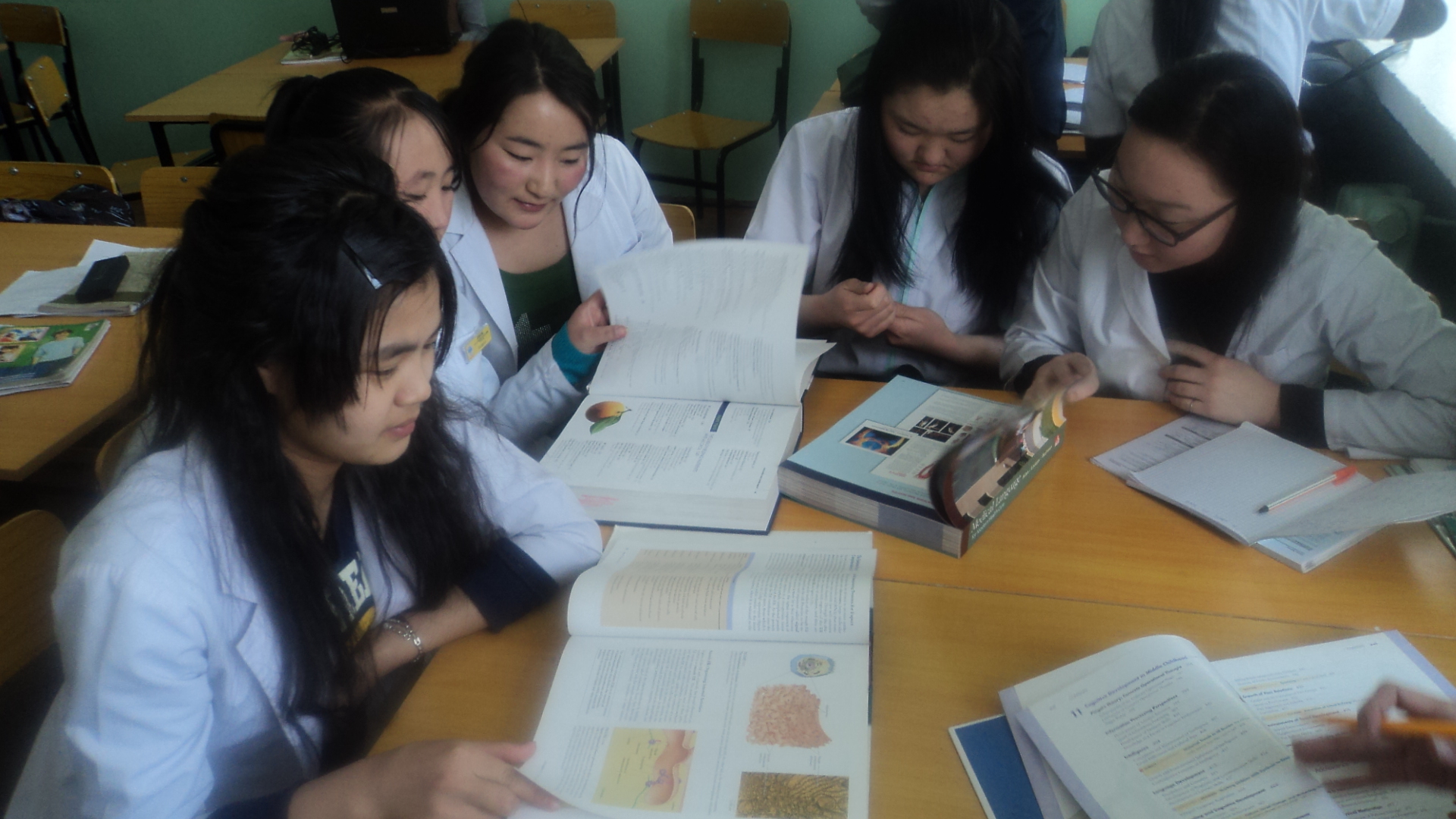 Last year, Millennium Challenge Account-Mongolia and The Asia Foundation signed a memorandum of understanding that brings the latest medical and technical information to Mongolia's future doctors, engineers, computer programmers, and other skilled workers.
Under the agreement, the foundation's Books for Asia program delivered 10,000 new technical, vocational and medical books, CDs and DVDs to students and health centers benefitting from MCC's five-year, $285 million compact with Mongolia.
Many publishers generously contributed to the initiative, including McGraw-Hill, John Wiley & Sons, Oxford University Press, W.W. Norton & Company, Houghton Mifflin Harcourt, Books of Discovery, and Island Press.
Highly motivated teachers and students put the books to practical use. Ms. Dorjderem, an assistant teacher of English at the School of Health Technology, currently uses Hole's Essentials of Human Anatomy and Physiology-Laboratory Manual to prepare class lectures. She also uses Medical Language for Modern Health Care in her classes to improve her students' medical English proficiency.
Dorjderem also established the school's first English reading club, using donated books. The club has become a popular place among teachers, students and nurses to improve their English, teaching and learning skills.
One student, B. Banzragch, significantly improved his English skills and was able to enroll in a course at a Japanese university.
"The books from America helped me a lot in gaining knowledge and language skills to achieve my goals," he said. "These books are really wonderful in terms of giving systemic knowledge and are well-designed and very user-friendly."
As the legendary Mongolian poet, D. Natsagdorj said, "books are windows to the world."