The power of partnership in Indonesia
October 2, 2012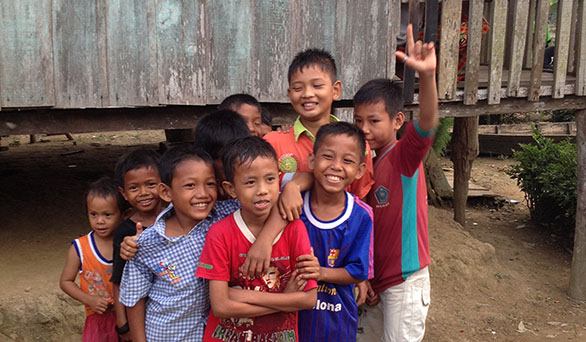 Two weeks ago, MCC was delighted to host a delegation from the Government of Indonesia (GOI) for the signing of a Project Implementation Agreement (PIA), the document that sets out the operational details for implementing MCC's compact with Indonesia. The compact focuses on investments in renewable energy and sustainable natural resource use, maternal and child nutrition, and public procurement modernization.
The Indonesian delegation was led by Pak Lukita Tuwo, who is the Vice Minister of the Planning Ministry and GOI's principal representative for the MCC compact.  Pak Lukita was accompanied by members of his staff, including Ibu Emmy, the head of the Ministry's legal bureau, and Pak Kennedy, its director for bilateral foreign funding. 
We were also pleased to be joined by Pak Dino Djalal, Indonesia's Ambassador to the United States, and Ambassador Djani, who is the head of North American and European Affairs at the Ministry of Foreign Affairs. Ambassador Djani was in Washington for the semi-annual meeting of the U.S.-Indonesia Comprehensive Partnership, where Secretary of State Clinton and Foreign Minister Natalegawa announced the signing of the PIA.
The signing, which took place in MCC's Washington office, was marked by a sense of celebration and anticipation: MCC and GOI expect the compact to enter into force within the next few months. The PIA sets out the terms for the new Millennium Challenge Account – Indonesia (MCA-I), the first institution of its kind in the country and one that we hope will provide a path-breaking model for other development projects in Indonesia.  
We're also seeing other signs of progress as we move toward entry into force: the first meeting of the MCA-I Board of Trustees, the approval of the first disbursement request for funds, and the signing of five major contracts. I'm proud of what the MCC and GOI teams are doing to move this exciting program forward.  Expectations are high, especially among the Indonesian people in the provinces, where many of the compact activities will be implemented.
While much hard work and many challenges lie ahead, we're already seeing the power of partnership and are confident that the compact will not only improve lives of Indonesians, but strengthen the ties between our two nations.