Celebrating how it was done
October 3, 2013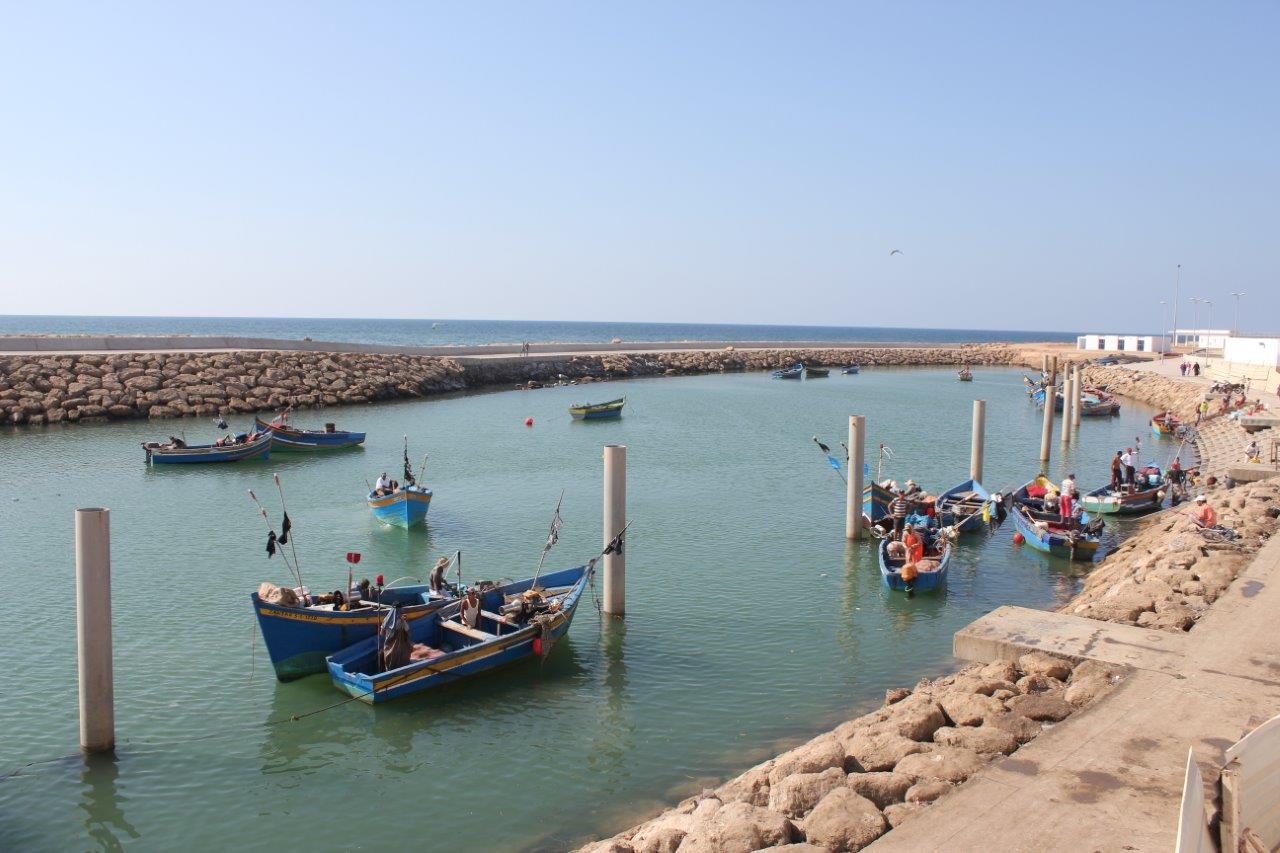 After six months at MCC, I have been looking forward to the opportunity to visit a partner country and see for myself the results of the work we are doing. With one of our larger, more ambitious compacts coming to a close in Morocco, the opportunity presented itself—and it turned out to be a memorable trip. 
Travelling with former Ambassador Mark Green, one of our private-sector Board members and the President of the Initiative for Global Development (read his blog on the trip here: http://bit.ly/1aL0YEm), I met a range of beneficiaries and saw a number of successful projects. Our first day there, we took part in a ceremony marking the completion of our microfinance project. Thanks to MCC, mobile banking vehicles will help microfinance institutions reach those Moroccans who currently lack access to financial services because they live in remote, sparsely populated areas. Meeting with beneficiaries and handing out keys to the vehicles were great experiences.
We also visited a new fish landing site at Salé, just across the Bouregreg River from Rabat, where grateful Moroccan fishers will have the facilities and infrastructure they currently lack to unload, store and sell their catches. We toured gleaming new wholesale fish markets in Marrakesh and Rabat with ice-making and storage facilities, and auction halls where fish prices are electronically recorded and displayed, providing the transparency and price discovery that are key to a well-functioning market. And we saw some of the improved irrigation systems and an olive oil processing plant under construction outside Marrakesh that were built as part of  Moroccan efforts to boost fruit tree productivity. It was particularly gratifying to see the large sign at every site that reminds beneficiaries that projects result from the generosity of the "peuple américain."
That same gratitude was apparent in our meetings with Moroccan government officials. What struck me, however, was that while they were very appreciative of the tangible benefits of the compact, they were even more excited about the methodology and know-how that MCC had shared with them. As one official put it, it wasn't just the work that was done – how it was done was key. Now the Moroccans have the tools they need to make similar progress in other areas. That kind of knowledge sharing is core to MCC's mission–and experiencing it firsthand was the best part of my trip to Morocco.