Burkina Faso's BRIGHT girl children
October 11, 2013
In Burkina Faso, girls will celebrate the second annual International Day of the Girl Child by attending school thanks to a groundbreaking investment by the Millennium Challenge Corporation in the BRIGHT (Burkinabe Response to Improve Girls' Chances to Succeed) program. The United Nations determined that this year's day will focus on "Innovating for Girls Education," and innovation is at the heart of the BRIGHT program.
To improve educational outcomes for all children in rural villages with low school enrollments, particularly girls, the BRIGHT program was implemented in 132 rural villages throughout Burkina Faso. Each village received primary school construction and an innovative suite of complementary interventions for students, parents and teachers to encourage school attendance and enhance educational environments.
For students, the interventions included school meals, take-home rations for girls, school kits, and textbooks. Parental and community interventions included adult literacy training for mothers, community information campaigns on the benefits of education, especially the education of girls, and community capacity building on the importance of sustaining educational assets. Teachers also benefited through better school facilities including teacher housing, the recruitment of additional female teachers and gender sensitivity training.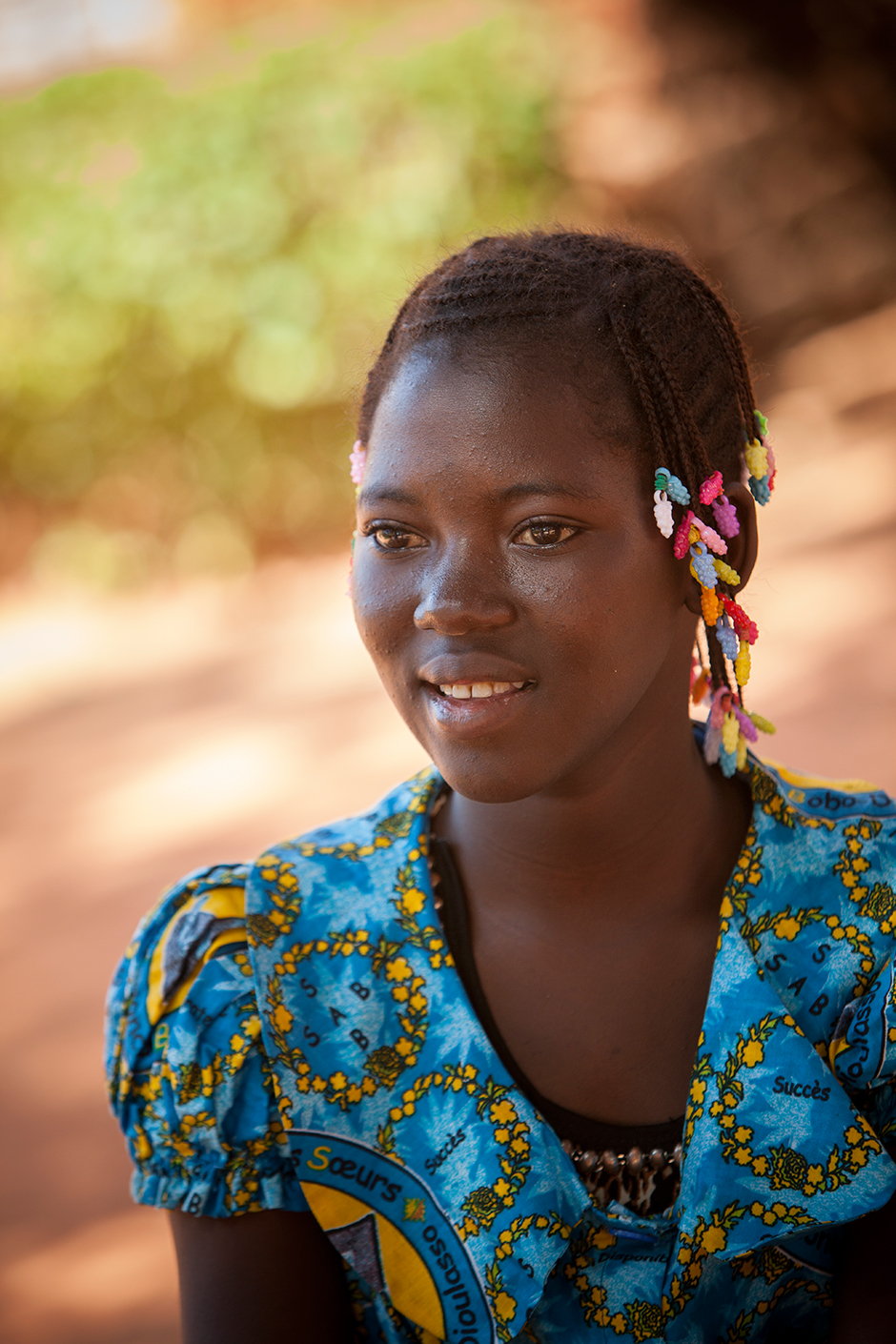 The evidence shows that the BRIGHT program's innovation is producing results. A recent analysis of the program published by economists Harounan Kazianga, Dan Levy, Leigh L. Linden, and Matt Sloan in the July 2013 issue of American Economic Journal: Applied Economics found that the BRIGHT program increased enrollment by 19 percentage points and increased test scores by 0.41 after 2.5 years. The findings also identified BRIGHT success in targeting girls for enrollment, with an increase of 5 percentage points more than boys. And when comparing the BRIGHT "girl friendly" interventions to a regular school, the findings identified an increase in enrollment of 13 percentage points above a regular school's effect.
Achieving results is at the core of MCC's model, and the results of this independent analysis are consistent with what we see on the ground. The BRIGHT program is changing the lives of communities, families and girl children throughout Burkina Faso.
Aisattou Hamidou Diallo and Fatimata Yanta (pictured) are two such girl children who participated in the BRIGHT program and came to Washington, DC in 2011 to share their stories of challenge and achievement. The many memories of their visit include meeting First Lady Michelle Obama at the White House to celebrate the 100th anniversary of International Women's Day and Women's History Month. Aisattou and Fatimata have gone on to secondary school, where they continue to achieve and build on their BRIGHT experience.
Results like these should be celebrated every day and particularly on the International Day of the Girl Child.