Changing lives, one school at a time
October 18, 2012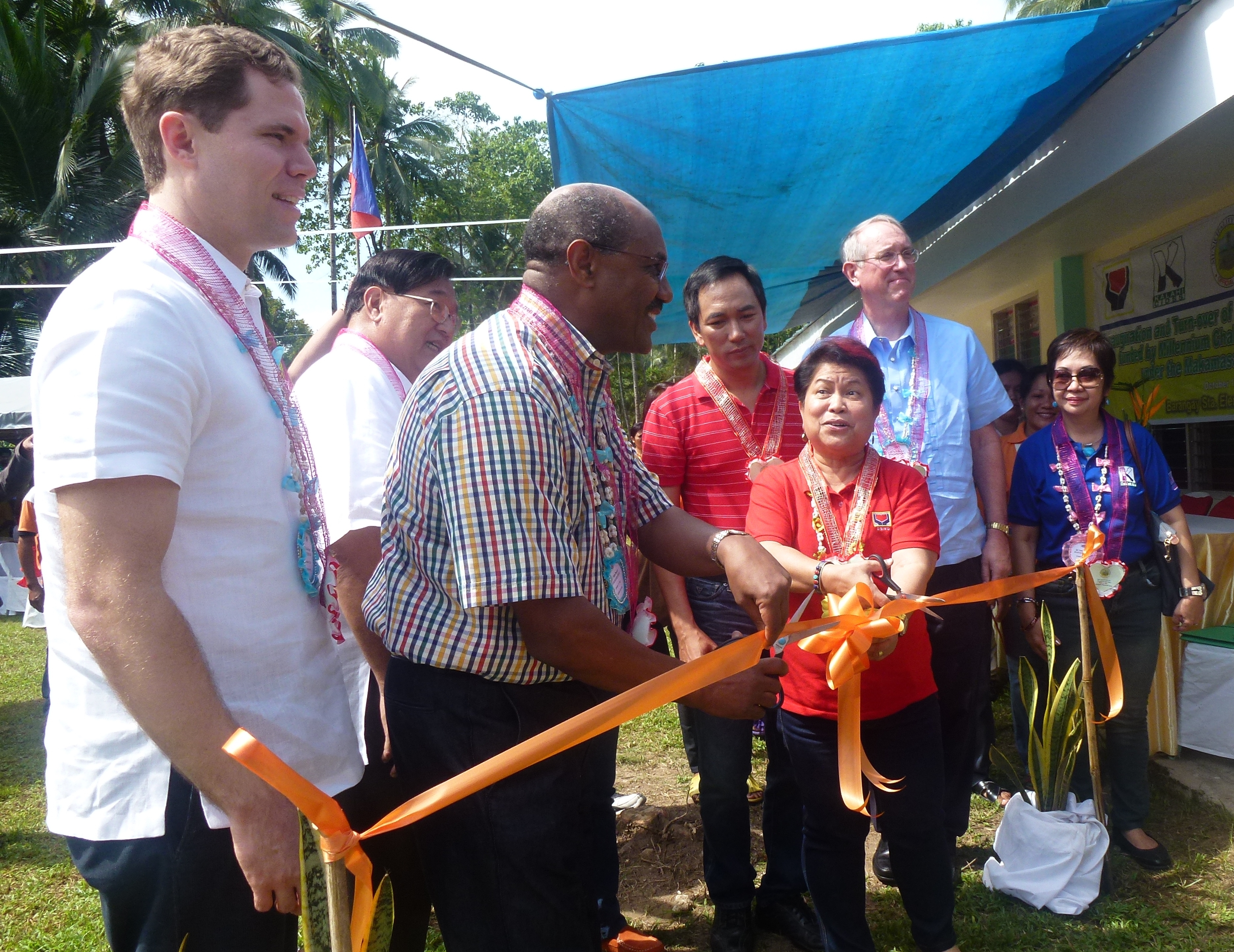 What an exciting day for the children of La Paz, a community in Leyte on Samar Island in the Philippines. On Wednesday, they got a new elementary school and I had the opportunity to see firsthand how the MCC partnership with the Philippine people is transforming the lives of families through projects selected, designed and built by local communities.
Greeted by young boys and girls waving handmade U.S. flags, I joined a joyful ceremony during which 11 projects funded through the $120 million Kalahi-CIDDS project, a part of MCC's $434 million compact with the Philippines, were officially inaugurated and turned over to community leaders and residents. The communities celebrated the completion of the school and other projects, such as a water supply system and a farm to market road, all selected as priorities by the local residents.
I was humbled by the outpouring of gratitude, and I was struck by the genuine commitment of these communities to lift themselves out of poverty. In addition to MCC's investment, local communities are investing their own time, talent and resources into these projects. The Secretary of Social Welfare and Development, MCC Resident Country Director, MCA-Philippines CEO, the Deputy Chief of Mission from the U.S. Embassy, and local leaders joined me for the ceremony and reiterated the value of a partnership based on community ownership. More important than the physical infrastructure is the human capacity developed and a sense of what the Filipinos call bayanihan, or communal unity and spirit. This principle is what drives all Kalahi-CIDSS projects and, in practice, is what made the school I visited in La Paz an example of how MCC is helping to change lives one school at a time.