Making transparency and open data a core business practice
October 25, 2013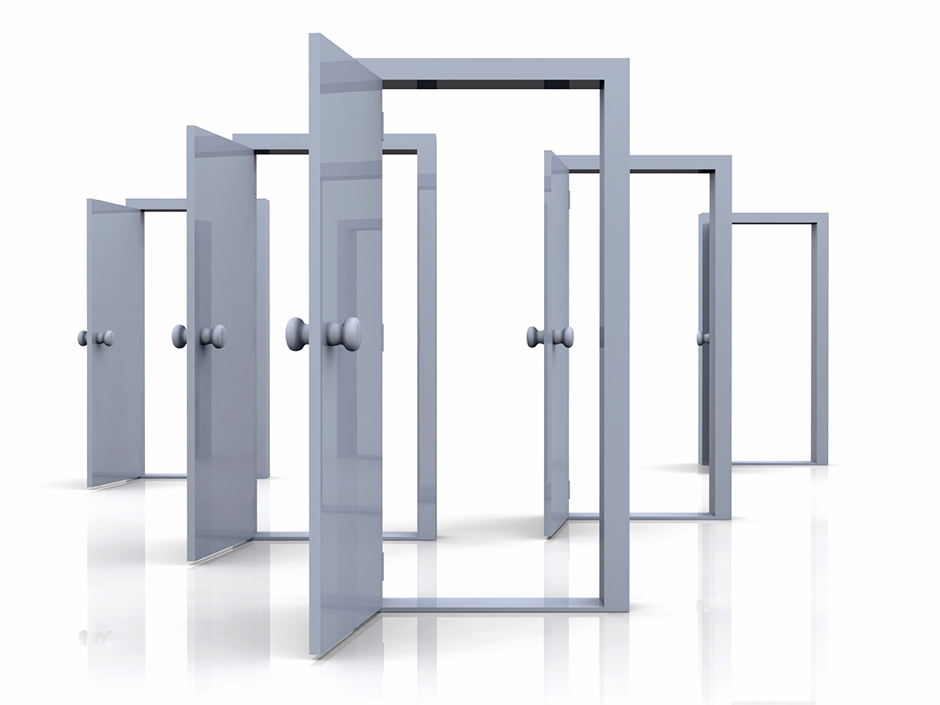 Yesterday I was part of a panel discussion to launch the 2013 Aid Transparency Index. The Index, published each year by Publish What You Fund, is the only independent assessment that rates aid organizations on how transparently they do business. And this year, the rankings show great progress across the U.S. Government in terms of aid transparency, with five of the six U.S. organizations evaluated improving their rankings.
The quantity and the quality of information being made available by U.S. foreign aid agencies increase every single quarter of reporting. This year's Index shows the United States making considerable progress in balancing the need for coherence across government agencies, as well as progress with the timeliness and accuracy of data.
This year, MCC is being recognized as the top-ranked organization among the 67 assessed. We are all very honored by the ranking and continue in our commitment to making transparency a core business practice. And, truth be told, we are also humbled as we see agencies and organizations that have and will continue to inspire in this space now lower in the rankings despite their truly transformational efforts.
There is so much to learn from one another as we all seek to advance transparency and open data in order to find greater efficiencies in our business models, enhance citizen accountability over aid investments and maximize development impact. Just a few examples are here and here.
I thought it might be useful to share some of my reflections on the journey that got us to the top this year:
Commit unequivocally and be persistent. Forging internal consensus is a critical first step. On the path to securing that consensus, be prepared to work through a "psychology of fear" that is perfectly understandable but must be overcome. It means believing firmly that the risks of more information in the public domain are worth taking in the pursuit of greater business efficiency and greater impact on the ground. And it means taking a leap of faith that your stakeholders will appreciate the risk and join you in a spirit of partnership.
If you thought step one was hard, wait 'til you see what comes next. It is extremely important to make a strong business case for opening data to clearly show how the investment is going to bring a return to your organization, as well as to have the patience required to reach proof of concept on that business case. Tremendous hard work is required to deliver quality data. Be prepared to invest a lot of time and energy—largely manually—to organize disparate data and get it to a place where you can have a single authoritative source with multiple end-uses. The process requires a heavy lift on the front end—but as the data production becomes increasingly automated over time, costs will decrease dramatically while the benefits steadily rise.
Put together a crack team that partners policy and technology. Part of doing it well requires a task-oriented team with a mix of policy-minded and technology-minded people. The technology-minded types need to learn not to roll their eyes at perceived bureaucratic hurdles and process/structure issues thrown up by the policy types, and the policy types need to acknowledge that there is room to loosen some controls and crowd-source the effort.
Stay ambitious. Complacency in this space should not be tolerated. Continue to examine the demand side of the equation to make sure you are producing the right data in the right format for your various stakeholders. Continue to stay in touch with other organizations that are also driving forward in the field to learn and share and leapfrog each other's efforts.
And to give folks a preview of what's on the horizon at MCC as we seek to maintain that top spot:
Revamp of data.mcc.gov: A revamp of our open data hosted at data.mcc.gov will include building a high-quality API file to allow a whole new world of stakeholders to access our data. We will continue to publish data in a range of formats, and the new interface of data.mcc.gov aims to make our data more easily discoverable and accessible.
Release of 10-20 evaluation survey data sets: By June 2014, MCC has committed to publishing 10-20 of the survey data sets that have been collected as a result of our independent evaluations. We are in the process of preparing the data for release and presenting it for clearance to our internal Disclosure Review Board, which has been formed to ensure that MCC upholds high legal and ethical standards throughout the release process. In the future, we expect a steady stream of data sets to be made available because we are also reengineering our evaluation process with the end goal of data release in mind. This should speed up the process considerably.
A new disclosure policy: We are putting the finishing touches on our new disclosure policy, which will guide staff in implementing transparent practices around the release of information collected in the course of MCC business. The policy aims to empower staff to release more information, consistent with the presumption of disclosure.
Elevate our Open Government Plan: While the disclosure policy will serve as internal guidance to our staff, MCC is also planning to revise our Open Government Plan by June of next year. This plan will serve as the public-facing MCC document on access to information. In the process of revising this plan, MCC will seek active participation of stakeholders throughout the policy making process.
Enhance and evolve the Dashboard: MCC continues to work with the Foreign Assistance Dashboard to continue to improve our own data on the Dashboard and to begin submitting data in XML format. We will make our XML code open code so any agency that wants to publish to XML can use what we've already produced.
Pilot IATI XML generators in some MCAs: MCC will begin to explore how we can support our Millennium Challenge Accounts—the implementing organizations in partner countries—in reporting to IATI. As we build out new business systems for MCAs to use for financial, procurement and reporting functions, we will explore how to build IATI file generators into these systems to facilitate the process of including this information in the IATI Registry.
Trust that MCC will always seek to push the boundaries on transparency and open data because we believe so firmly that it leads to better programs, better understanding of what we do and better results. We take our No. 1 spot in the Aid Transparency Index with great pride, humility and a sense of sincere responsibility to keep evolving our efforts in this space for ourselves and others.