Hopes along the highway
November 23, 2012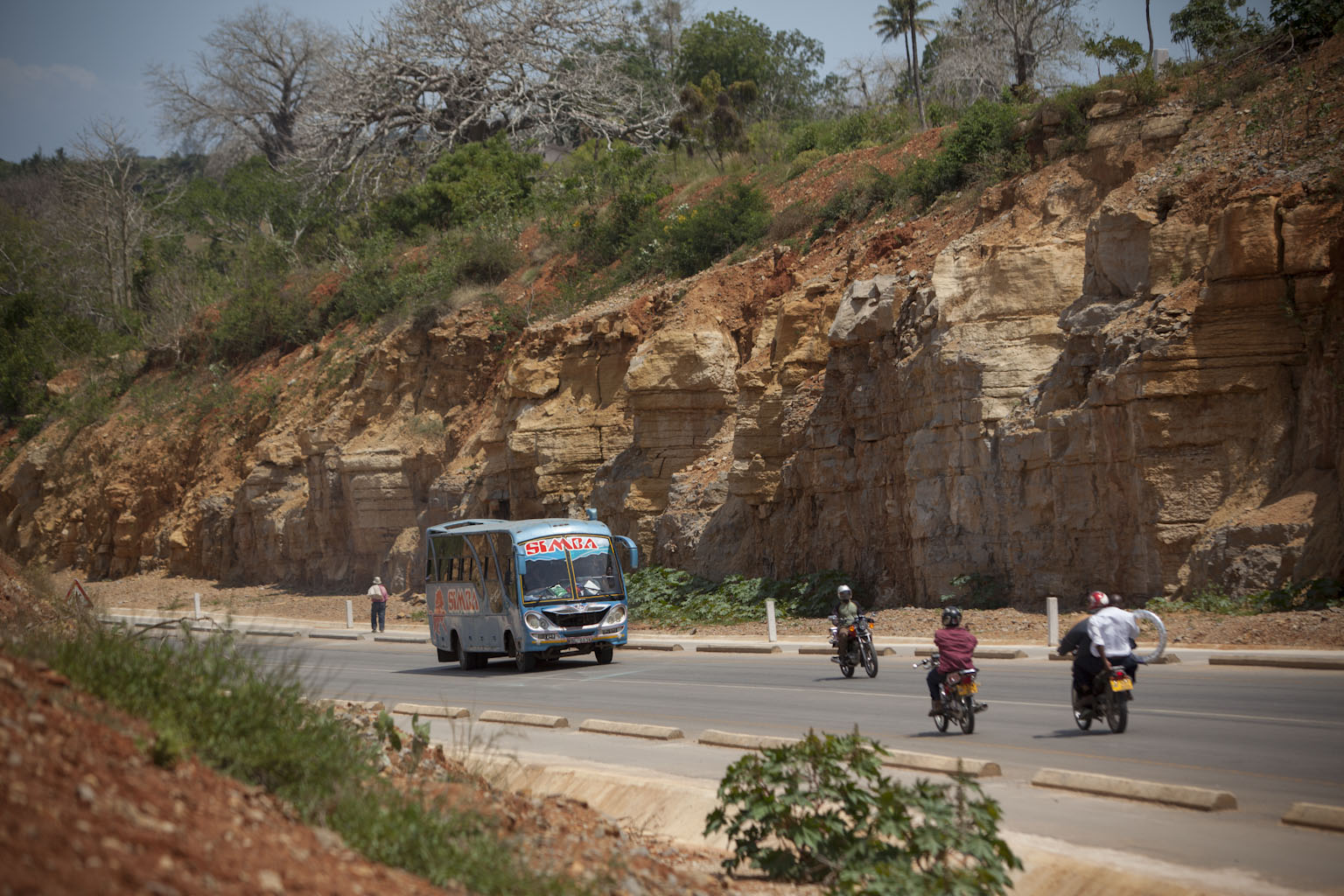 Philibert Sebastian Margareth Ngaponda can point to the area where merchants will sell food and drinks, buses and cars will park, boda-bodas will queue,  and taxis will line up to ferry passengers across the region.
But right now, this area is a vacant, unpaved lot off the Tanga-Horohoro road in northeastern Tanzania.
Clearly, Ngaponda has big dreams for his district.
"It will be a place of interaction between users of the road and the people of Mkinga," he said about the bus stand he hopes to become an economic center of the area. "And where there is interaction, there are economic activities. That's our hope. That's our vision."
Ngaponda is the executive director of Mkinga district, a rural area of about 118,000 people in Tanzania's Tanga region. The area that will be the bus stand will receive an asphalt layer in November, allowing buses and merchants to set up shop soon after.
Ngaponda credits MCC with making this possible. The improvements to the Tanga-Horohoro road, a 65-kilometer highway that runs to the Kenyan border and completes the paved road corridor from Dar es Salaam to Mombasa, will bring more traffic to the region. And savings realized during implementation freed up funding to be spent on creating the 168,000-square-foot area for economic activity.
A 90-meter access road will be paved in November connecting the bus stand to the highway.
"We wouldn't have been able to construct this on our own," he said. "For this bus stand—and the future money it will bring in—we have MCC to thank."