Meeting the demands of the growing industries in Mongolia
December 3, 2013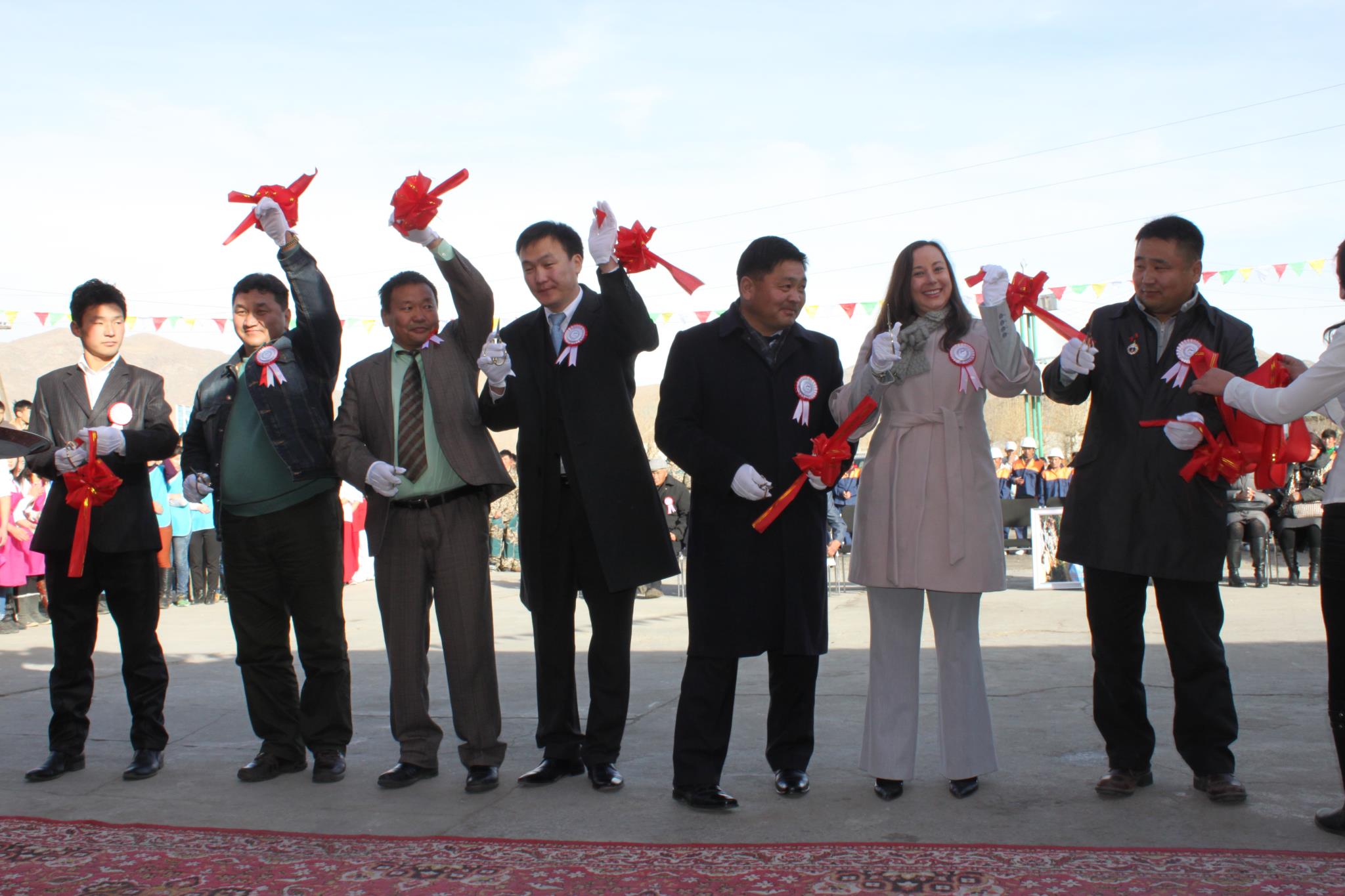 As I reflect on the three years that I worked on the Mongolia Compact, I am proud to have been a part of such a significant contribution to the country's development in several crucial sectors—a contribution that will ultimately improve the lives of millions of Mongolians.
I joined MCC in 2010, shortly after MCA-Mongolia and MCC agreed to add two new projects, with only three years remaining in the compact's life. The new Energy and Environment Project (EEP) was slated to target ever-growing air pollution in Ulaanbaatar, and the new North-South Road Project would pave a critical portion of highway connecting Mongolia to its key trade partners Russia and China. These two projects were particularly aspirational because there were only two construction seasons and two winter seasons remaining in the compact.
With MCA-Mongolia's diligence and the contractor's commitment to complete the project, the road was finished on time and on budget, while adhering to international environmental and social standards. The perseverance and ambition of the project team to complete this very difficult task within an extremely limited time frame, and in the severe construction climate contractors experience in Mongolia, is quite an impressive accomplishment.
Additionally, the EEP was able to subsidize nearly 100,000 energy-efficient stoves in just two winter seasons. I was able to meet several beneficiaries, and every single person spoke of the fuel savings for their families because of the new stoves. I also met a female sub-district leader who was involved with the EEP's Greening Grants initiative. Her sense of ownership and pride shined through her stories. She said that she had always wanted to grow trees on her plot of land in the impoverished ger district in Ulaanbaatar, but she did not know how to sustain the health of the trees and shrubs in the harsh Mongolian winters. Through the initiative, she was able to learn about proper tree maintenance, while teaching others and keeping track of the neighbors who participated in the program. Not only did this initiative enable this woman to become a leader in her community, it also enabled this impoverished district to plant foliage in a sustainable manner.
During a visit to Mongolia in July, I noticed immediately the change among people working to create a smoke-free environment. At restaurants and countryside ger camps, I saw patrons stepping outside of restaurants to smoke. The Health Project's involvement in creating smoke free provinces—along with the new Tobacco Control Law— drove this effort, and the change in daily life in Ulaanbaatar and the countryside is evident.
Another aspect of the Health Project that was particularly striking was my visit to Shastin Hospital. The state-of-the-art Stroke and Cardiac Intensive Care Unit established under the compact is a profound step forward in the treatment, management and diagnosis of stroke and cardiac disease in Mongolia. The equipment provided by the compact, coupled with training, will save many lives from these diseases and reduce incidences of disabilities. The rehabilitation unit will help patients suffering from these ailments recuperate more quickly. As a daughter of someone who has suffered from multiple heart attacks, this new unit's ability to save the lives of Mongolian fathers, mothers, daughters, and sons from one of the most prevalent causes of disability and death in Mongolia strikes a personal chord.
The compact's involvement in the property rights sector also made crucial progress in bringing economic growth to the most impoverished and vulnerable Mongolians. One beneficiary of the urban component of the Property Rights Project personally told me that the registration process she went through for her plot took her two months; previously, it would have taken her a year. I met with a female herder group leader near Baaganuur, who demonstrated her pride in the investments made in her land plot, including a well and winter shelter area for her cattle. She was working as an interlocutor between other local herders and the dairy market, helping promote sustainable economic growth for her industry as well as the herders in the surrounding areas.
Such investments in infrastructure, health, property rights, and the reduction of air pollution were complemented by the Technical and Vocational Education and Training Project, which trained the leaders of tomorrow in the technical skills needed to properly meet the demands of the growing industries in Mongolia. During my visit to the Zarvkhan Vocational Training Production Center, I learned firsthand about new up-to-date training equipment and simulators that teach students to use heavy-duty machinery properly. Students at this center had high employment rates after graduation and were actually teaching their employers about the newest tricks of the trade!
Finally, it is important to note the government's commitment to sustain the compact's results. The Ministry of Economic Development and the Cabinet Secretariat have committed to continue managing like MCA-Mongolia—with a program logic based on economic rates of return, projects that uphold international environmental and social standards and diligent monitoring and evaluation.
I congratulate MCA-Mongolia on the successful completion of all the complex compact projects. This impressive accomplishment will benefit Mongolians for decades to come.