Investing in the Future of Georgia
July 28, 2013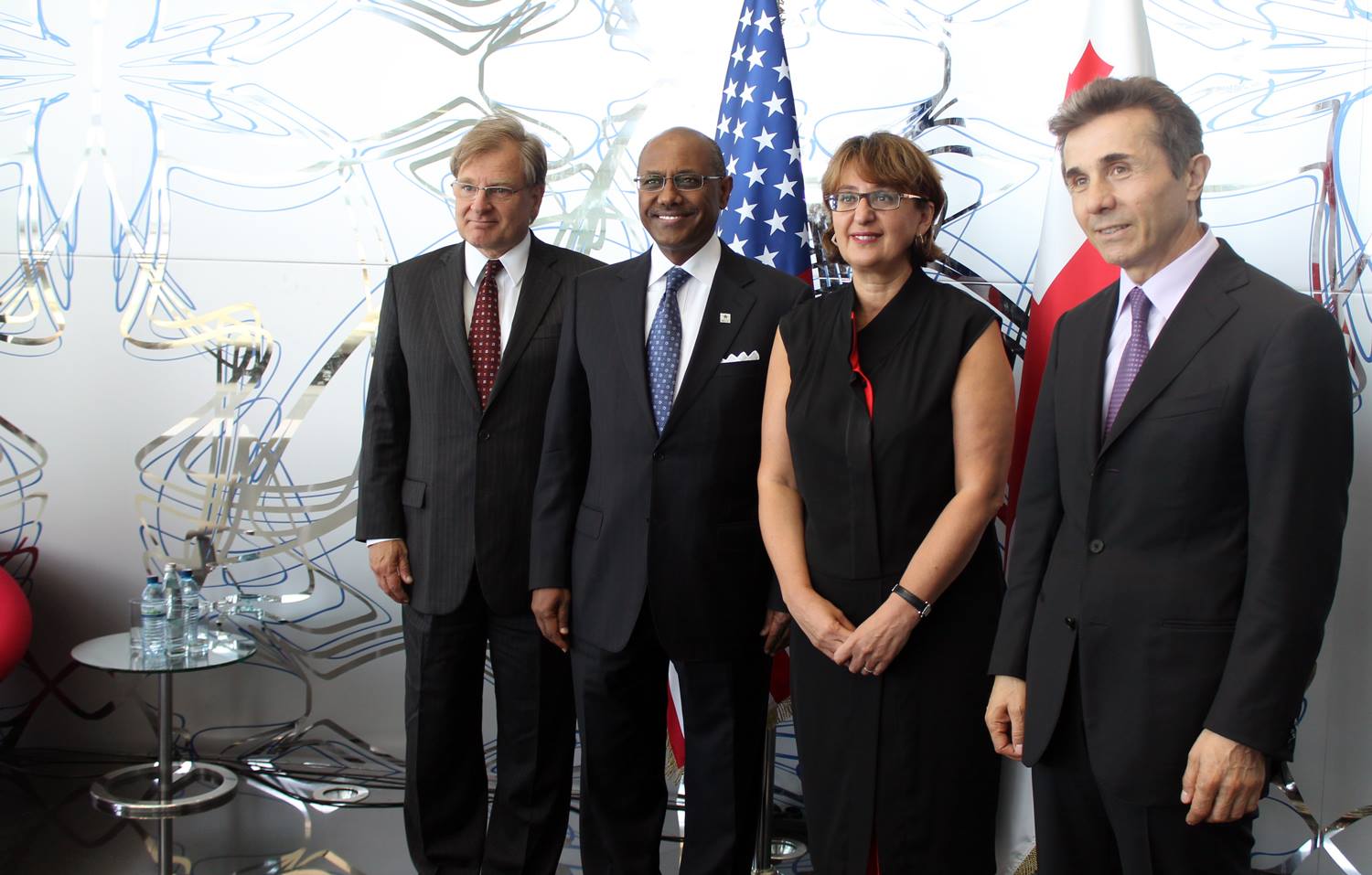 I joined Georgians last week in Tbilisi to mark another milestone in their economic development: the signing of a second MCC compact with Georgia that will invest in the education of the next generation. Government leaders, civil society, the private sector, teachers, and parents attended the signing at the Parliament National Library and demonstrated their clear commitment to the compact's objective of educating Georgians in the science, technology, engineering, and math skills they need to compete and succeed in a modern economy. I share Ambassador Richard Norland's sentiments that the compact is further proof of the strong and close ties of cooperation between the United States and Georgia.
Before the signing, I met with the Prime Minister, who serves as the chair of the MCA-Georgia board, and we discussed the exciting opportunities the compact brings to Georgia. I also met with other government representatives and business leaders who see the compact as a way to enhance the quality and competitiveness of human capital in Georgia. They all welcome the compact's projects as ways to better link the skills demanded by the private sector with what the Georgian workforce can offer. This will generate greater private sector activity in Georgia, which ultimately creates jobs, fuels growth and makes the country a stronger trading, investment and business partner at home, in the region and beyond.
MCC's investment to educate Georgia's workforce promises to deliver a number of positive effects that will boost earning potential and productivity. Progress like this will replace development dollars with private sector-led growth in Georgia and open new opportunities for Georgian students. MCC is proud to partner with Georgia toward this more hopeful and prosperous future.