Let freedom ring
August 29, 2013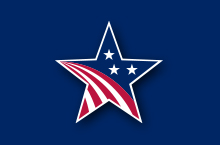 I was humbled and inspired to have been invited by the White House to the commemoration ceremony yesterday marking the 50th Anniversary of the March on Washington for Jobs and Freedom. As a son of Africa and a proud American, I found it emotionally moving to sit in the shadow of the Lincoln Memorial and hear firsthand the heartfelt remarks from so many leaders from all segments of society, who had gathered not only to mark a moment in history 50 years ago but also to challenge us to impact the course of history moving forward in positive ways.  Every speaker—from President Obama, to former presidents Carter and Clinton to family members of the late Dr. Martin Luther King, Jr.—stressed the ongoing need for meaningful change that will usher in a new era of economic freedom, justice and opportunity.
For me, attending this event reaffirmed the power we all possess to lead lives of discipline and grace to make a difference. When I join the exceptional professionals of the Millennium Challenge Corporation each day who have dedicated their extraordinary careers to improving the standard of living for the poor worldwide, I know that our efforts to partner around shared values and common objectives can, indeed, break down barriers to economic growth and create more secure and hopeful futures for individuals, families and communities in some of the world's poorest places.
I am proud of MCC's tangible contributions in the global struggle for economic dignity and justice, because, as Dr. King said, "Whatever affects one directly, affects all indirectly. I can never be what I ought to be until you are what you ought to be. This is the interrelated structure of reality." The ever-deepening interdependence of our global community is the reality we face these days. And, it's this reality that guides our partnerships at MCC in our efforts to replace poverty with sustainable economic prosperity that benefits us all.