Reflections from UNGA
September 30, 2013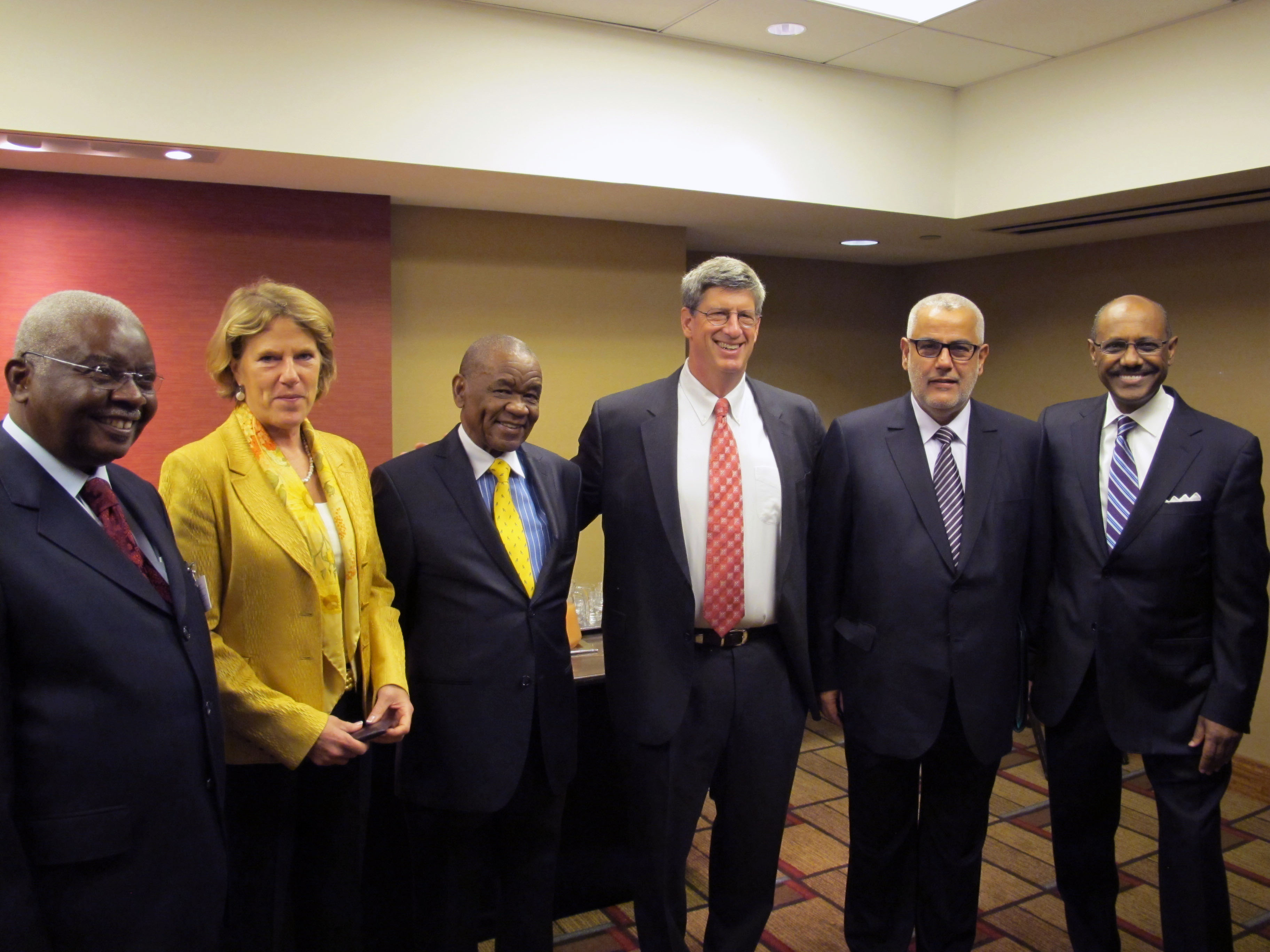 World leaders gathered in New York City last week for the opening of the United Nations General Assembly. I was pleased that, even among the pressing global challenges that compete for their attention, they showed a commitment to the important issue of sustaining development's positive impacts as indispensable ingredients for peaceful and prosperous societies. Clearly, this meeting creates a valuable space not only for heads of state to converge and chat but also for diverse sectors involved in development to come together and discuss challenges, exchange information, create innovative partnerships, and share solutions.
Enduring results were certainly a key topic as I met with presidents and prime ministers from our partner countries on the margins of the General Assembly. In every conversation, we talked about the challenges and successes of implementation, and ways of leveraging each dollar of our development resources to deliver lasting impact with maximum efficiency.
In my meetings with NGO executives and those I attended at the Clinton Global Initiative, we talked about holding ourselves and our partners accountable to measure, monitor and evaluate the long-term impact of our development investments. Given these challenging economic times and the evolving dynamics between donors and recipients of foreign aid, we increasingly rely on evidence-based decision making to drive real change. That is why we see an increased focus on using data in transparent ways to honestly assess what works and does not work in development so that we can sustain the successes and reengineer the failures. 
With former U.S. Ambassador to South Africa Donald Gips moderating, MCC also hosted an investment roundtable with the leaders of Lesotho, Morocco, Mozambique, and Tanzania, our four partner countries in Africa who just completed their respective MCC compacts this month. The roundtable discussion centered on the private sector's role in building upon and sustaining the successes of our initial projects. As we transition from foreign aid to more trade and investment, the private sector will increasingly power the economic growth necessary to improve the quality of life for millions around the world in enduring ways. And, as U.S. businesses seek new opportunities abroad in these expanding markets, Americans too stand to benefit through new jobs and growth.
Keeping the spotlight on investment sustainability will define the future of MCC's partnerships and development effectiveness. We want our initial development resources to attract the necessary follow-on and additional investments—from the private sector, for example—that will help our partners break the cycle of aid dependency and springboard toward greater economic growth and prosperity, fueled by their own productivity, ingenuity and innovation. My meetings this week reaffirmed that our partners share this vision, and together we will continue working to make that goal a reality.