Opening the gateway to opportunity
March 30, 2012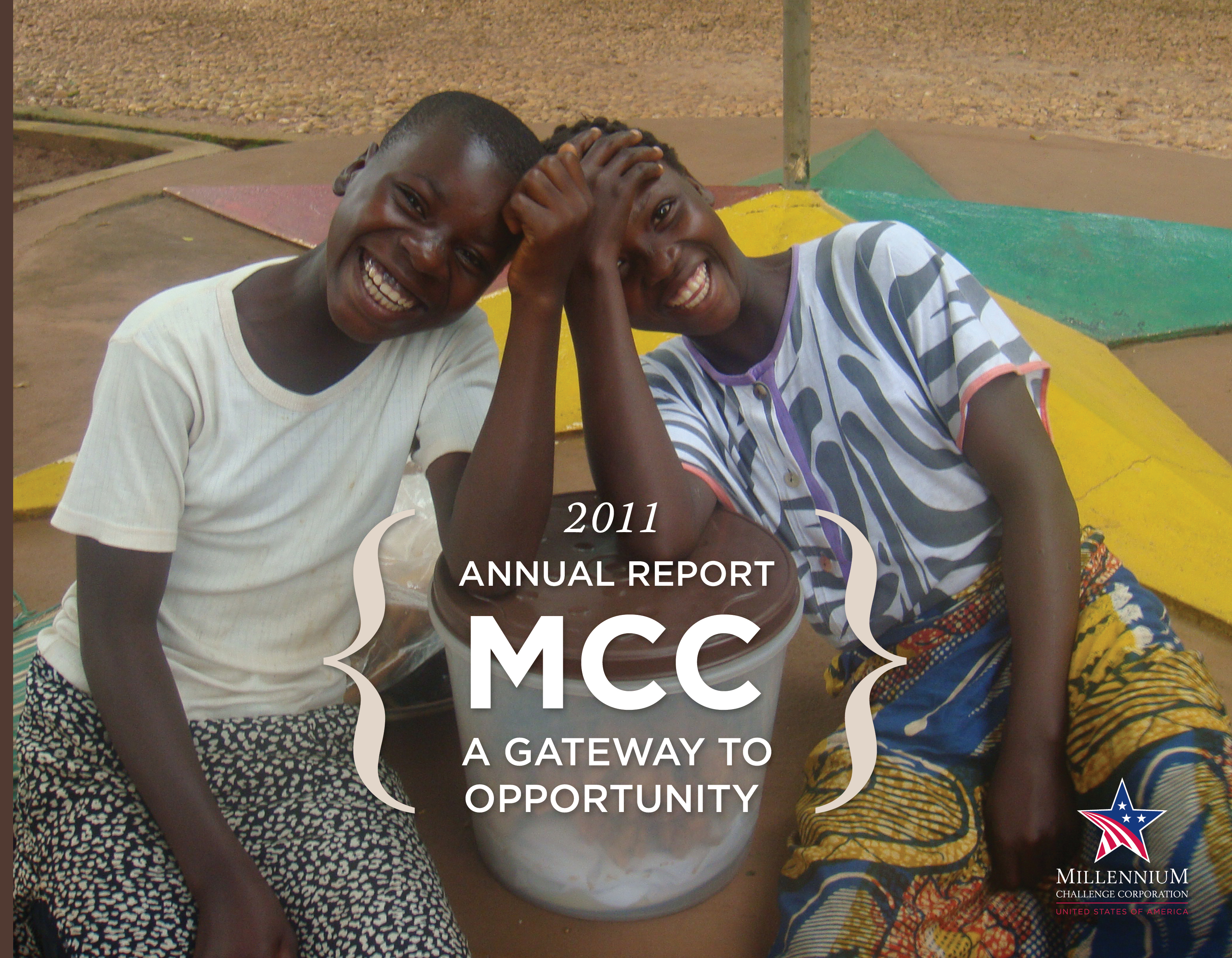 Today's release of MCC's 2011 Annual Report, appropriately titled Gateway to Opportunity, captures the milestones of the past year and articulates clear priorities moving forward. In the report, you can read about the significant strides we have made in delivering results, forging partnerships with countries and civil society, and championing policy reforms to create opportunities for sustainable economic growth in some of the world's poorest countries. This foundation allows us now to expand our work not just to help poor countries rise out of poverty and break the cycle of aid dependency but also to create stable trading and investment partners for the United States, which means more jobs here at home.
By incentivizing the right policy conditions and generating an enabling environment for growth, MCC builds a Gateway to Opportunity for American businesses interested in exporting to or doing business in these next generation emerging markets as they climb out of poverty. Because of this, MCC's mission is key to Secretary of State Clinton's 21st century economic statecraft and President Obama's efforts to put in place an American economy that is "built to last." MCC is pushing the envelope on development effectiveness and sustainability through our commitment to transparency, accountability, results, policy reform, and country-driven solutions.
MCC's approach has not gone unnoticed. A November 2011 Fortune Magazine article concludes that MCC "certainly gives the taxpayer real bang for the buck." A recent MarketWatch commentary by Thomas Kostigen arguing for a robust MCC budget sums up the impact best: "MCC deserves its fair share so the U.S. can gain its fair share in the emerging markets. The global impact of these investments comes back to us all in the form of food, jobs, more open markets for trade, and doing good and right by others. It's a boomerang effect."
We agree, and we're committed to showcasing even more investment and procurement opportunities for U.S. businesses in the months ahead to ensure the full "boomerang effect" of positive impact for the world's poor as well as American businesses and workers.