Racing to the Finish Line
February 13, 2012
Katerina S. Ntep, Deputy Vice President, Sector Operations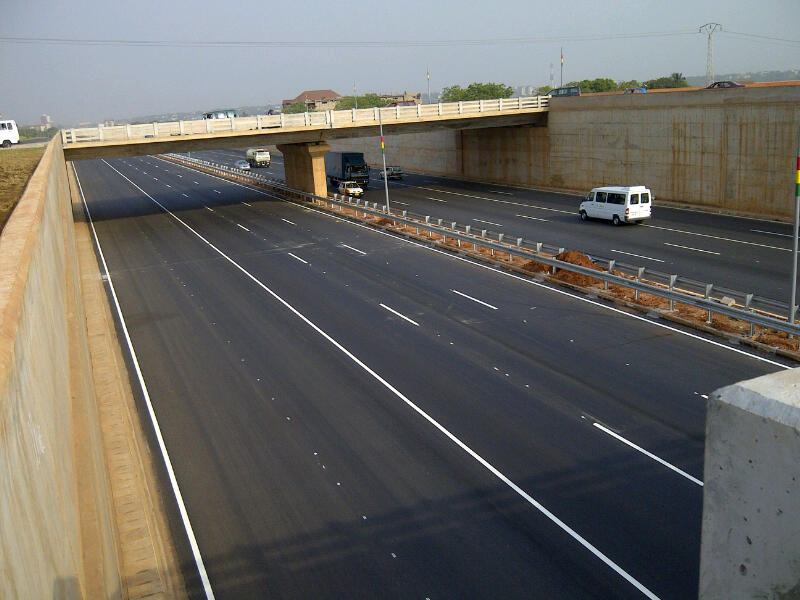 As the Ghana Compact closeout date rushes toward us—less than a week remains to finish the ambitious set of projects we put in motion five years ago—I was honored that seven members of Congress visited West Africa to inspect the progress and impact of the compact, as well as the status of the U.S.-Ghana partnership.
Senator Lindsey Graham, ranking member of the Senate Appropriations Subcommittee on State and Foreign Operations, and Representative Kay Granger, chairwoman of the House Appropriations Subcommittee on State and Foreign Operations, led the delegation, which visited Ghana in early January. Both have the enormous responsibility to ensure taxpayer dollars are spent effectively overseas.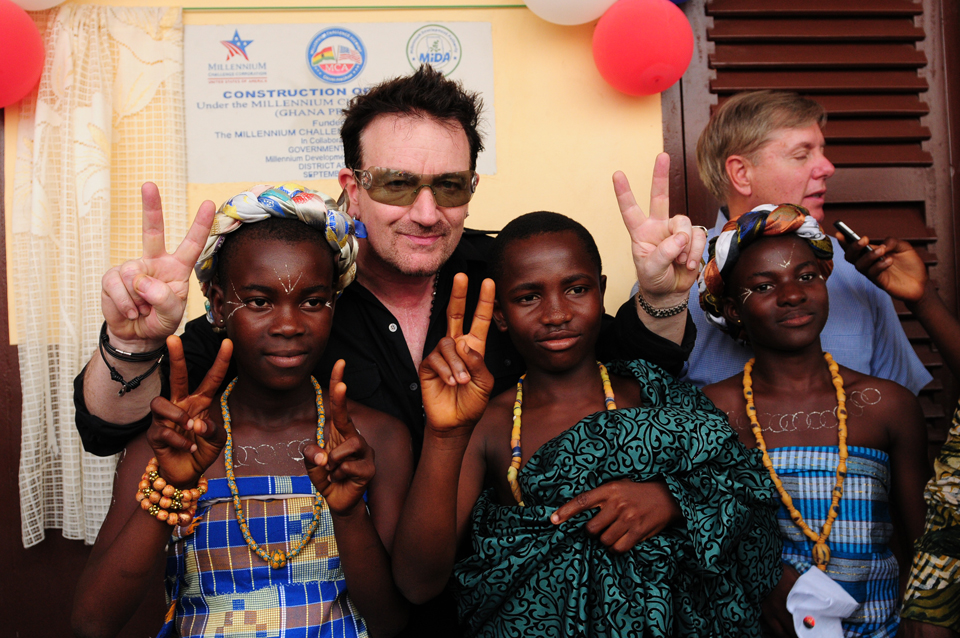 Senator John Thune, Senator Kay Hagan, Senator John Barrasso, Senator Mike Johanns, and Senator Richard Burr also joined the delegation. Much of the trip was coordinated with the ONE Campaign; the organization's founder, Bono, and a board member, Josh Bolten, accompanied the lawmakers.
The delegation inspected progress of the MCC-funded section of the N1 Highway that connects the central region, the country's main seaport in Tema and the international airport in Accra. The highway improvement is part of the compact's $215 million Transportation Project, which is expected to benefit more than 314,000 people and raise household incomes by $321 million over 20 years.
It is already clear that MCC's investment will significantly alleviate Accra's legendary traffic congestion and help small farmers export their crops. The highway improvement—including construction of a six-lane, 14-kilometer motorway in the heart of Accra—has been a massive engineering feat. The workers are laboring around the clock to finish this project before the compact closes.
I was particularly proud that the delegation joined me to cut the ribbon on a newly constructed primary school in Bontrase—a shining example of the 249 rural school blocks MCC has rehabilitated or built as part of the $75 million Rural Development Project. As Senator Graham said, "every child deserves an education," and MCC-funded schools are providing that access to poor rural children.
Throughout the trip, Bono and Senator Graham stressed that MCC was a different type of foreign assistance program. MCC's country ownership model means we work with governments to deliver assistance where it is most needed. MCC partner countries identify their constraints to economic growth, and implement solutions to those barriers. Ghana is a perfect example of effective country ownership. In fact, Bono noted MCC was founded in "partnership, not patronage."
I couldn't agree more.