Exploring the Northern Zone of El Salvador
August 3, 2012
Preston Winter, MCC Program Procurement Director, Department of Compact Operations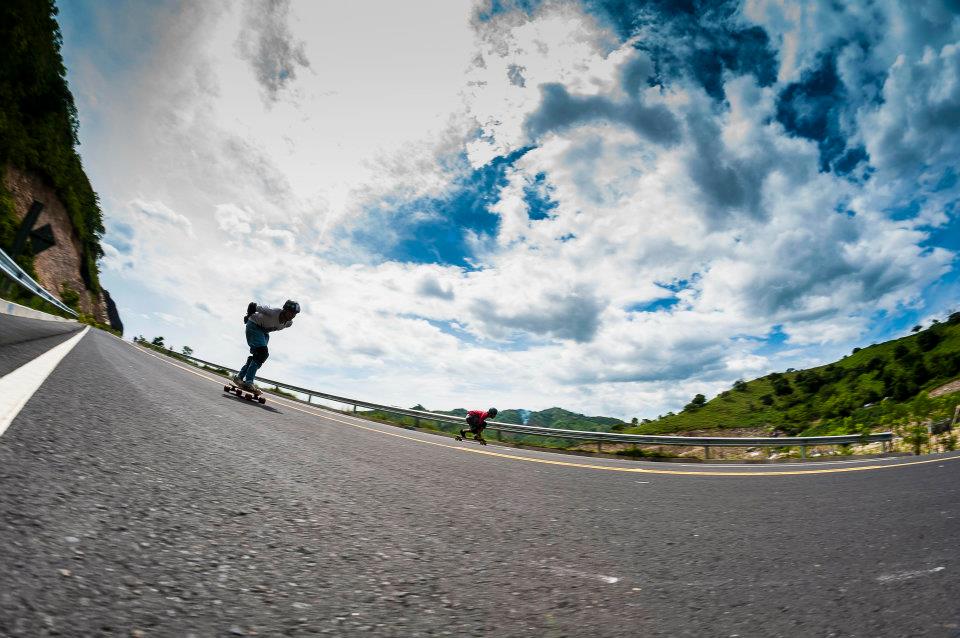 The event was hosted by Santa Rosa Guachipilín, a small town situated on the newly-constructed Northern Transnational Highway, one of the key projects under the MCC-funded compact with El Salvador. The highway connects remote towns to the rest of the country and provides new economic opportunities for the residents of the Northern Zone. As part of this investment, more than 220 kilometers of road, three large bridges, and 20 smaller bridges have been rehabilitated or constructed in northern El Salvador to help improve connectivity with the rest of the country. Given the mountainous terrain, the highway also happens to be a great place for a downhill skateboarding event, drawing competitors from around Latin America and even the United States.
It was a joy to see so many Salvadorans, both young and old, enjoying the event. More than 45 skateboarders flew down the course at up to 45 mph. The highway, smoothly paved and ideal for such an event, overlooks the green mountains of the Department of Santa Ana. In between heats, we also enjoyed a variety of pupusas, local versions of shaved ice and other food that local vendors offered.
The mayor was very pleased to have such a strong turnout. Before the construction, it would have been rare to have a gathering of Salvadorans from various parts of the country, including many who had never before seen the town. Now it is only a short drive from nearby towns and major highways, opening up opportunities for visitors to enjoy the natural beauty that this region has to offer and attend unique events like this one.