Following the signs in Morocco
February 25, 2014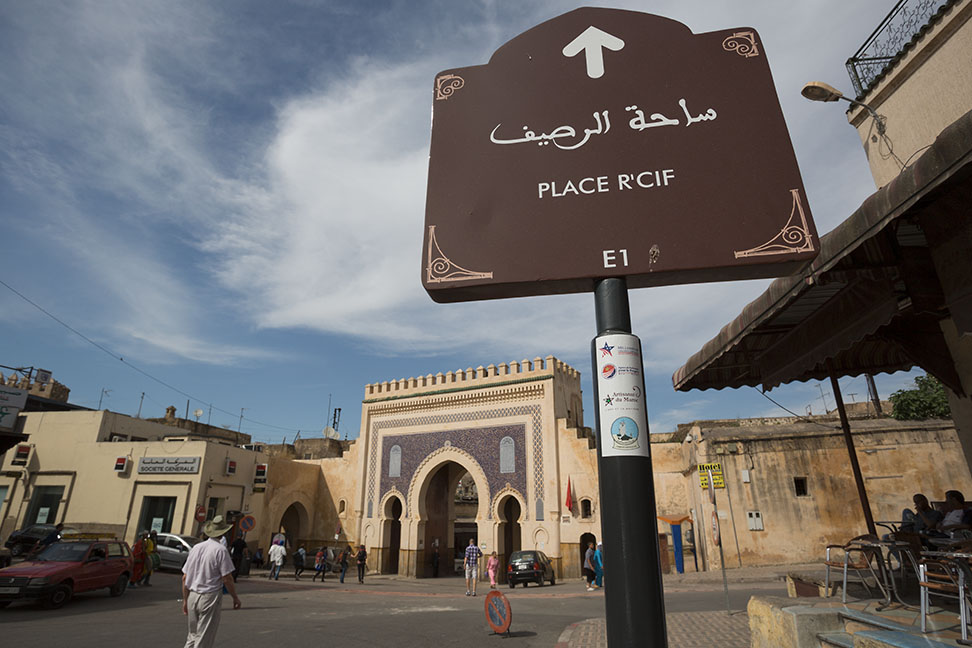 The medina of Marrakech in Morocco is a knot of narrow streets crammed with shops selling everything from pet turtles to bright-yellow shoes, open-air merchants selling spices and freshly butchered meat, tourists looking for the perfect trip souvenir, Marrakechis running daily errands, and donkeys carrying a shop's inventory across the cobblestones.  
The streets twist, come to dead ends and bend back onto other streets. For the unaccustomed, the medina can be a maze that's nearly impossible to navigate, which can be both frustrating and appealing. The universal allure is visiting a neighborhood that dates back to the 11th century and has served as a political, economic and cultural hub of the Muslim world for centuries.
MCC hopes to make the lives of visitors a bit easier and attract new customers to the shops in the medina, boosting the income for the shops' workers.
As part of MCC's $95.5 million Artisan and Fez Medina Project, MCC posted 214 signs throughout the medina. These direct visitors along one of five routes designed to showcase the neighborhood's rich history and put potential customers in front of artisans specializing in leather, woodworking, ironworking, pottery, and textiles. A fifth route showcases the UNESCO World Heritage Site's unique architecture.
Color-coded signs hang at major intersections to guide visitors. Larger signboards sport QR codes and explain the medina's rich history in English, French, Spanish, and Arabic.
About 6 million people visit the medina each year, said Samira El Argouhi of the Moroccan Ministry of Artisans, and the five tourist routes take visitors past 4,400 shops.
One artisan, Mohamed Chouheir, believes the tourist routes have increased the foot traffic past his leather shop in the Fondouk El Amri. Chouheir—a bit of a local celebrity after winning an artisan's competition show broadcast on national TV—credits the signs with attracting about 10 percent more customers to his shop.
"When I close the shop at 9 p.m., people are still walking around and reading the signs," he said. "They're asking questions about the area. There's more interest."