A Giant Step Toward Gender Equality in Lesotho
March 8, 2010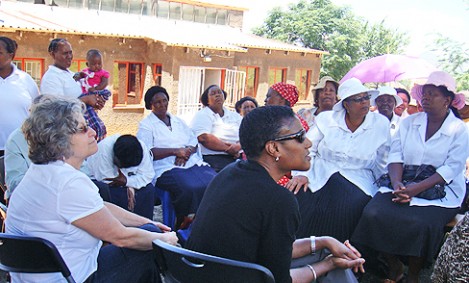 On February 26, 2010, we went to several villages in the northern region of Lesotho to witness the progress of the country's $362.5 million MCC compact, in particular how the Gender Equality Project is building understanding and support for changes resulting from the Legal Capacity of Married Persons Act of 2006. MCC supported the Government of Lesotho in this area of legal reform, and the Act repealed the marital power that had made women second-class citizens. Prior to 2006, married women in Lesotho held the status of children, limiting their political, economic, and social rights; women needed their husbands or other male relatives permission to access loans, own property, and even have medical surgery.
Throughout our day in the northern region, we heard the same message—progress is being made. Married women are taking out loans and purchasing property in their name. Legal reform is only the first step; now, the challenge is to ensure that both men and women understand what the Act means and how gender equality contributes to development for all members of the family. This is a difficult task, as with all changes; some men feel threatened and some women are afraid to go against their traditional gender roles.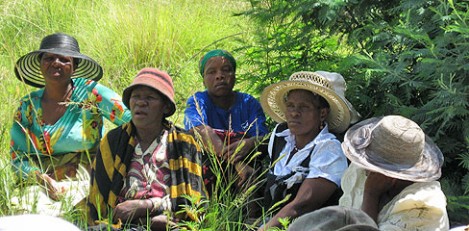 The Gender Equality project team at MCA-Lesotho, the local entity managing the implementation of Lesotho's MCC compact, is carefully building awareness, knowledge and acceptance of gender equality in the economic rights of both men and women. They are conducting training on the new laws for government and other institutions such as the civil and customary law judiciary and the banking industry.  They also have a country-wide outreach program to reach deeply into rural society and institutions, including chiefs and community councils,  to advocate and teach the benefits of gender equality for the development of the Basotho people. The chairperson of the community council of the Pitseng village noted that he has seen more women in recent years take leadership roles, including chiefs. We had the opportunity to meet one of these female Principal Chiefs, who is engaged in educating the local chiefs so they can disseminate information about this Act and how it can be applied. One councilman of the Pitseng community council noted, I have seen married couples planning together, communicating, and taking each others perspectives seriously. That is progress.
In a country where traditions, religion, and culture have defined gender roles, the passing of this legislation is paving the path to dialogue and great changes. Change takes time, and it is encouraging to know that MCC is contributing to gender equality in Lesotho.