Working to End Poverty in Ghana ONE and (RED) see for themselves
June 22, 2009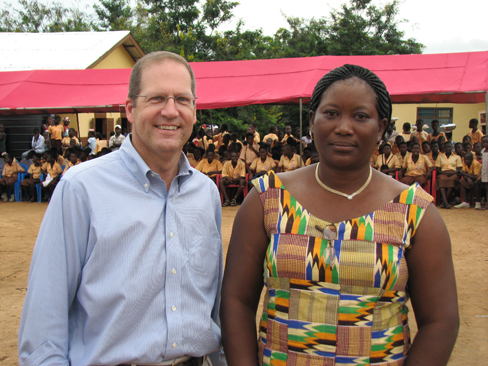 MCC, together with friends from the ONE Campaign and (RED), witnessed the reality of what can happen when people come together to fight poverty. At the Bawjiase Junior Secondary School, hundreds of students, teachers and parents welcomed us to view the renovated classrooms where education has an improved, better home in this community. The words of the Head Mistress were a moving tribute to what positive things the peoples of the United States and Ghana are accomplishing together.
The decision of the ONE and (RED) delegations to visit MCC programs was a visible signal of the commitment of diverse groups to foster innovative approaches to reduce poverty in Africa and around the globe. They asked the men, women and children they met about their hopes for their future and the biggest obstacles to economic growth in their homes and communities. One thing that was clear from the conversations I witnessed was that integrated approaches—programs that tackle the problem of poverty from all angles, including infrastructure, education, agricultural training, trade, and policy—are the best way to ensure lasting, tangible results. We at MCC are grateful for the commitment of groups like ONE and (RED), who want to see poverty reduction programs in action and experience first-hand the challenges and the exciting headway we are making with partners like Ghana.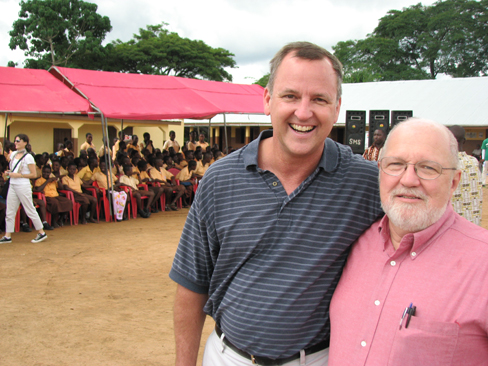 From the N1 Highway that MCC is helping rehabilitate to the farmer training programs to the renovated classrooms in Bawjiase, it was inspiring to see the U.S. Government's $547 million compact with Ghana helping to fortify our strong relationship as friends while ensuring that the next generation of Ghanaians can take advantage of the potential and promise of their future.