Guyana Advancing its Business Climate
February 25, 2010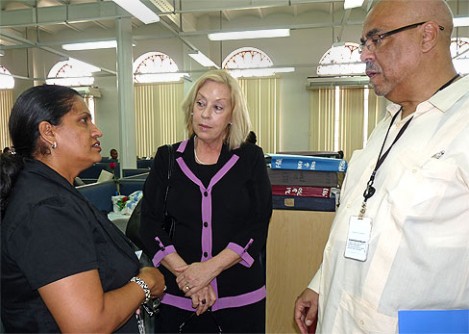 In August 2007, MCC launched a $6.7 million Threshold Program with the Guyanese Government to support the country's ambitious competitiveness strategy and reform plan focused on overcoming fiscal challenges, strengthening the procurement system, and creating an efficient business registration process. Together with interagency coordination, a focus on aid effectiveness, and Guyana's commitment to positive reforms, the MCC Threshold Program is delivering lasting and encouraging results.
The MCC-funded Threshold Program, implemented on the ground by USAID, focused on strengthening the Guyana Revenue Authority, strengthening the IT infrastructure, and training key staff to implement reforms. In addition, the customs administration was reformed to conform to global standard operating procedures that strengthen Guyana's competitiveness and trade opportunities.
Now, at the conclusion of this two-year program, many of Guyana's fiscal challenges have been tackled, with increased revenue generation and a more efficient business registration process. Guyana can now plan significantly for higher investments, resulting in sustainable development benefitting the country and its people. Meanwhile, strengthening the customs administration through the acquisition of new equipment is bolstering Guyana's capacity to address smuggling and trafficking activities.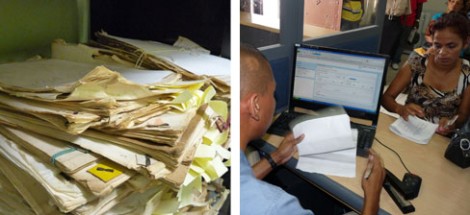 At Guyana's Deeds Registry, company and business registrations have been converted from deteriorating paper documents into a state of the art electronic recording system. So far, over 5,000 company records and 90,000 business registrations have been computerized. The number of days to start a business in Guyana has also been reduced from 46 days to 30, all while anticipated legislation in Guyana is expected to reduce the start-up time even further, from 30 to 12 days. Simplifying and standardizing the registration process will improve the business climate for new investments. Even residents outside Guyana can now download business forms and register companies from anywhere in the world.
Though much of the program focused on training, IT infrastructure for various record systems as well as equipment for customs and policy reform have been critical for creating momentum to produce results. Increased tax revenue and compliance permit Guyana to now plan for greater investments in its own schools, clean water, and many other programs throughout the country that improve the standard of living for the Guyanese people. Working hand in glove, MCC and USAID are collaborating with Guyana to support not only the country's development but also its future as a partner in eliminating global poverty.