Heavy equipment donation means hands-on training for Mongolian students
November 22, 2011
Robert Reid, Resident Country Director, Mongolia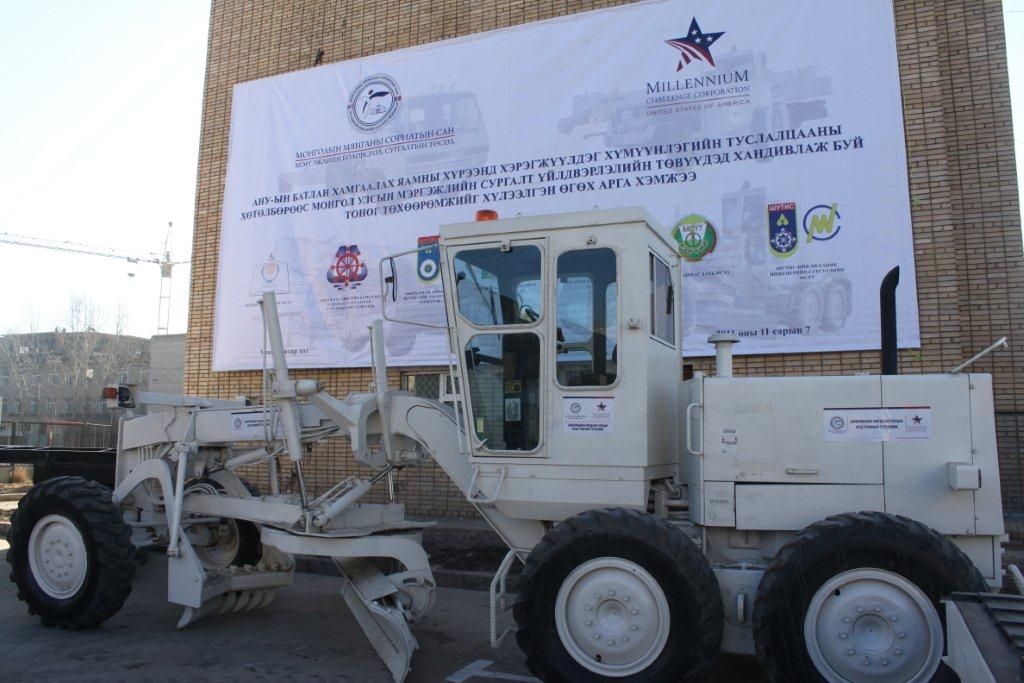 Earlier this month, seven technical and vocational schools in Mongolia received donations of more than $1.7 million in heavy equipment from the Department of Defense. In return, the students will be trained on usage, maintenance and repair to better prepare them to find jobs. This was the first time Mongolia has received equipment through the program.
MCC's five-year compact with Mongolia includes $47 million to improve the country's vocational education system. To leverage these investments, MCA-Mongolia signed a memorandum of understanding in March with the U.S. Department of Defense Excess Property Program, which allows for the donation of non-lethal, excess property to countries that contribute to the U.S. Government's efforts to promote democratic development and regional stability.
The schools, which often cannot afford to purchase expensive machinery, received 18 pieces of donated machinery frequently used in the mining, road, construction, and agriculture industries.
Donated items include cranes, graders, tractors and scoop loaders. Hands-on training will better prepare students to find jobs after school.
MCC is helping improve Mongolia's technical and vocational education system through policy reforms, professional development for instructors, the establishment of a labor market information system, and the provision of essential equipment. An estimated 170,000 people are expected to benefit from the project over the next 20 years.