Listening for greater opportunities, innovations
December 4, 2009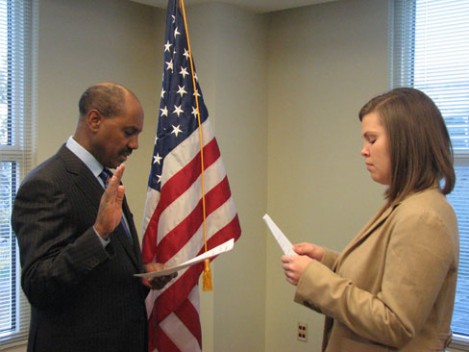 President Obama and Secretary of State Clinton are committed to expanding opportunities for the world's poor.  As I shared with the Senate Foreign Releations Committee during my recently-concluded confirmation process, I am grateful for the opportunity to contribute to their efforts to fight poverty through MCC.
My first week on the job as MCC's new CEO has been even more rewarding than I anticipated.  Before being confirmed, I had heard many times about the professionalism, dedication, and talents of the men and women who work at MCC.  Now that I'm onboard, I can attest to this.  This new challenge is energizing, and I look forward to working with these accomplished professionals to make a difference in the lives of the poor around the world.
As I begin my work at MCC, one of my most important tasks is to listen.  Listening closely to those not only at MCC headquarters, but also in partner countries, in Congress, and in the development community will provide insightful feedback on what works well and what could be tackled with more innovation.
Listening will inform action.  It will continue to position MCC as a vital part of the future of foreign aid.  As I shared in every one of my conversations this week, I am committed to action that will broaden and sustain opportunities for the world's poor.  Sound policies, grounded in good governance, will create an environment that nurtures opportunities.  Building the capacity of countries to lead their development in close cooperation and coordination with other U.S. Government and international donors will empower partners to expand opportunity.  Fostering pro-growth strategies will attract greater participation from the private sector.  This is the engine of innovation, opportunity, and jobs that powers long-term, sustainable development.
Next week, Secretary of State Hillary Rodham Clinton, who chairs MCC's Board of Directors, has graciously agreed to preside at my swearing-in ceremony.  We will be together again a day later for my first MCC Board meeting.  I will be sharing the outcomes of that meeting with you at our outreach event next Thursday.  Join us then, and always feel free to contact us with your thoughts on MCC.  I'm listening and want to hear from you.