MCC hosts returned Peace Corps volunteers
March 6, 2012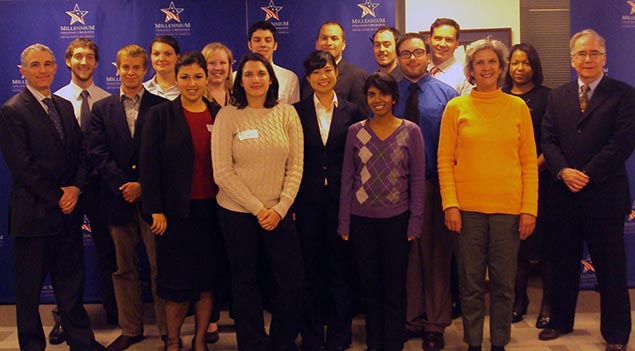 On March 1, 2012, MCC hosted 16 returned Peace Corps volunteers (RPCVs) for "Take an RPCV to Work Day," a Peace Corps pilot program designed to allow RPCVs the chance to visit corporations, federal agencies, and nonprofits to learn more about professional opportunities and build networking contacts.
At MCC, Patrick Fine, Vice President of Compact Operations at MCC, and Stacy Rhodes, Chief of Staff at Peace Corps (and former MCC Managing Director), kicked off the day's activities. RPCVs shadowed MCC staff, participated in expert panel discussions, and held one-on-one conversations with staff about working in the field of international development. The event served to further strengthen ties between MCC and Peace Corps.
MCC and Peace Corps signed a Memorandum of Agreement on September 9, 2010, setting forth a framework for collaboration on complementary program areas.
Look back: Read one Peace Corps volunteer's blog post about her experience working with MCC in Armenia.