MCC is Bringing Clean Water and Sanitation to Urban Areas
March 22, 2011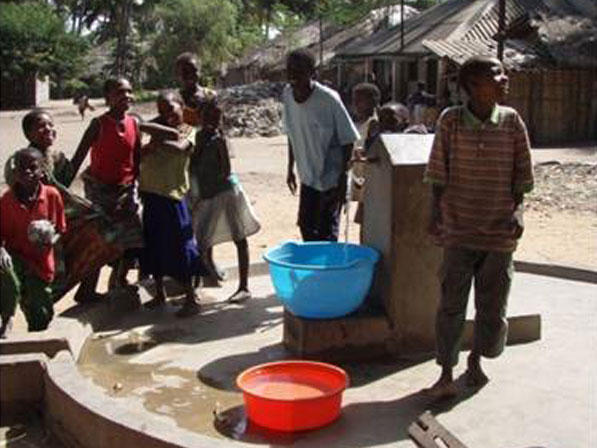 We're excited that this year's World Water Day focuses on urban water issues because many of our greatest opportunities to improve access to drinking water and sanitation are in cities.  Investments in clean water and sanitation in urban areas provide great "bang for the buck†in promoting economic growth and reducing poverty, particularly when those investments complement assistance being provided in education, health care, and infrastructure.
Secondary urban areas—those cities with fewer residents than main urban areas—are particularly challenging environments because they lack economies of scale, may be more remote and have higher costs, have difficulty attracting and retaining staff, and are typically less affluent.  A majority of the world's population growth, however, will occur in urban areas—and much of that is expected to be in secondary urban areas.  Addressing the water supply and sanitation needs of these communities will be one of development's most pressing challenges in the next several decades.
Drinking water and sanitation represents approximately 10 percent of MCC's $7.9 billion in investments. These investments in water were selected through MCC's country-driven approach, where partner countries determine their own priorities in a consultative process.  MCC's significant investments in the water sector may come as no surprise, given the need and the relatively high economic rates of returns associated with these projects.  What is interesting is that the vast majority of these investments are in urban areas and, more specifically, in mid-sized cities and towns rather than in capital cities. 
The most recent example of a significant MCC investment in water in a secondary city is our compact with Jordan, which was signed in October 2010.  The compact focuses on Zarqa, one of the poorest and most urbanized areas of the country, where water delivery systems are antiquated and leak substantially, sewer systems either don't exist or require repair, and wastewater treatment facilities are over-burdened.  Jordan is one of the world's most "water-poor†countries and the MCC compact prioritizes the reuse of treated wastewater as part of the solution to water scarcity.
The compact with Jordan also has a strong focus on private sector participation that will leverage MCC funding and boost sustainability.  Even when economic rates of return are high, a business model needs to be developed so that bills are collected, employees are paid, and systems and programs are operated and maintained.  This is true for both utilities and for small businesses — in urban and rural areas.
At MCC, we know that access to clean drinking water and sanitation services are essential ingredients for sustainable economic growth and poverty reduction.  Our investments in the water sector give us the opportunity to improve the lives of the poor, while strengthening U.S. relationships with partner countries in key regions around the world.