MCC: Playing a Pivotal Role in Helping Stop the Spread of HIV/AIDS
November 30, 2009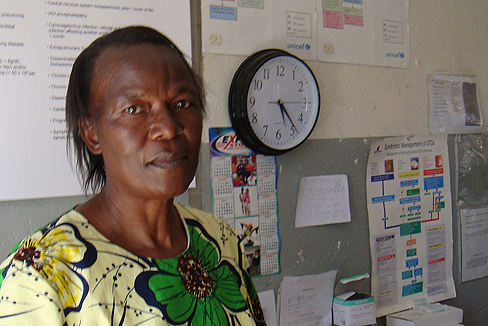 Tomorrow, we mark the 21st commemoration of World AIDS Day. In 1988, the World Health Organization designated December 1st to raise awareness about and focus attention on the global HIV/AIDS epidemic. There is a link between HIV/AIDS and the work of MCC, particularly in southern Africa where high HIV/AIDS rates constrain economic growth and compound human misery through early deaths, illness, and orphaned children.
Lesotho's MCC compact signed in 2007, for example, recognizes the economic and human toll of HIV/AIDS. Thirty-four percent of the compact is dedicated to assisting Lesotho's Ministry of Health and Social Work and the non-governmental sector expand access to HIV/AIDS prevention, treatment, and response. The compact provides financing to improve health infrastructure and to strengthen health systems nationwide.
The compact is renovating clinics and staff housing at up to 139 primary health centers throughout the country in an effort to improve the working and living conditions of health staff. The program is also reconfiguring the out-patient departments of 14 of the 19 secondary hospitals in order to provide needed space for integrating HIV/AIDS activities into these departments. Particular attention is being paid during these renovations to reducing the potential spread of tuberculosis in waiting rooms and clinical spaces, providing greater occupational safety for health workers, and decreasing the level of deadly tuberculosis co-infection of HIV positive patients.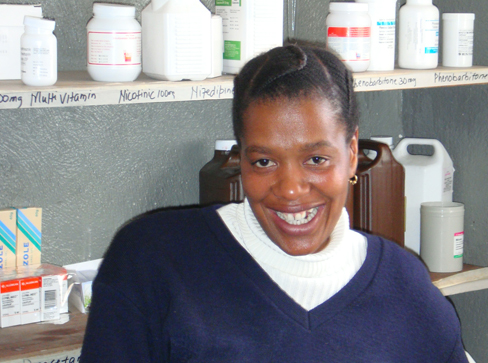 In addition to infrastructure improvements, the compact is working to strengthen health systems by funding efforts to improve health care waste management. This reduces the level of infectious medical wastes at health facilities and in communities. It is also improving management systems and capacities for community health, district health management, and hospital out-patient departments. On-the-ground coordination between MCC, MCAthe local entity implementing Lesotho's MCC compact—USAID, and the Centers for Diseases Control (both implementing agencies for the Presidents Emergency Plan for AIDS Relief, or PEPFAR, funds) has been exceptionally strong, including the co-location of U.S. Government health-related staff and regular coordination of programming and implementation issues.
Moreover, MCC is looking at issues related to HIV/AIDS issues beyond the health sector. Construction activities in all high prevalence countries require HIV/AIDS mitigation efforts, including HIV/AIDS awareness and education for workers and communities to prevent the spread of HIV, especially as a result of labor migration. MCC compacts in Tanzania and Namibia, and compact development activities in Malawi, pay special attention to HIV/AIDS prevention and mitigation in non-health sector activities.
December 1st is an important reminder of global HIV/AIDS prevention efforts, and MCC is committed to working with partner countries to help provide better access to health services and treatment to ensure a better future for those affected.