MCC's Country Commitment Award brings awareness to gender integration in Mongolia
July 17, 2012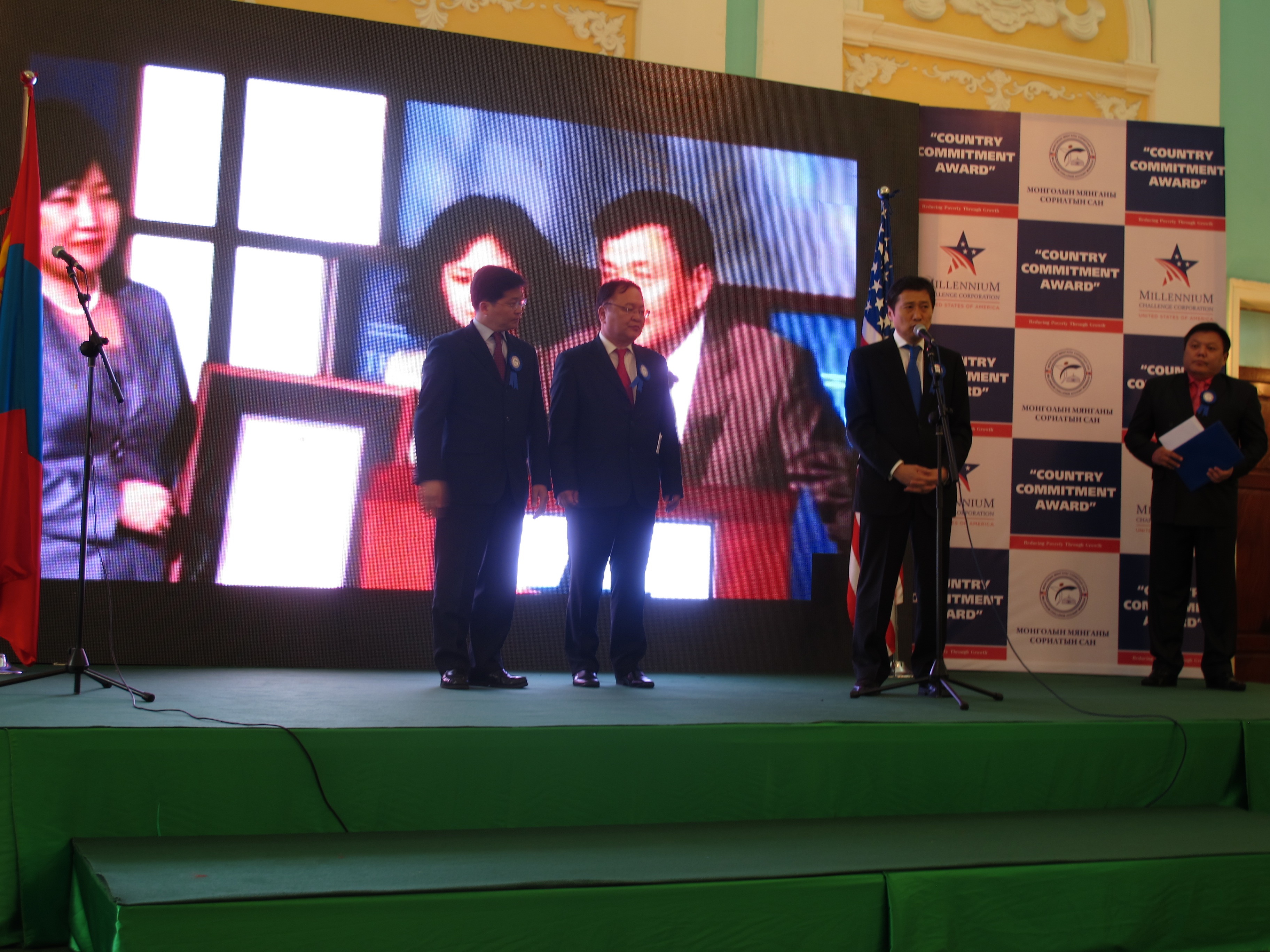 MCA-Mongolia's commitment to gender integration in its compact has received praise on both sides of the Pacific.
We represented MCA-Mongolia at the inaugural MCC Forum on Global Development in April for receiving the Country Commitment Award. To commemorate this achievement, the Mongolian prime minister hosted a high-profile event in May to celebrate the accomplishment in our country as well.
"We can now witness a tangible impact on the lives of thousands of Mongolians as a result of the compact," Prime Minister Sükhbaataryn Batbold said at the event at the Ministry of Foreign Affairs and Trade of Mongolia in Ulaanbaatar.
Not only are stakeholders in the U.S. now aware of the positive strides we've made with gender integration, but also ministers, cabinet members, and members of the public and press who attended the event in Ulanbaataar.
A compact beneficiary, Javzan T., shared her experiences and expressed her gratitude to MCC and MCA-Mongolia. Javzan T.  is a single mother of eight who benefitted from the compact's Property Rights Project by having exclusive rights to lease more than 600 hectares of rangeland.
"It is a great opportunity for us to develop our livestock business," she said. "I would like to express my appreciation to the American people, who have stretched their helping hands to us from such a far place."
We are very proud to champion the integration of gender considerations across a wide range of operational areas in the Mongolia Compact, including program implementation, communications and monitoring and evaluation. We conducted gender trainings with our program implementation units and contractors and established points of contact on gender issues in each unit. These measures are being reflected in more equitable benefits and have resulted in greater land ownership among women, herder training tailored to both women's and men's needs, and health interventions that are mindful of women's and men's needs in our communities.