New Dreams, New Determination
April 20, 2010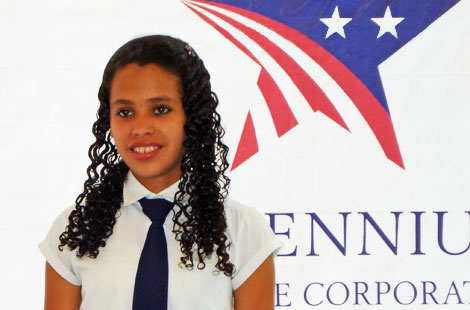 Yesterday, I participated in a ceremony inaugurating a high school in the San Ignacio municipality of El Salvador, one of 20 middle technical schools that has been rehabilitated with funds from MCC's compact with El Salvador.  MCC's compact with El Salvador.  I was honored to meet Salvadoran President Mauricio Funes, Vice President Sanchez Ceren, and El Salvador's First Lady Vanda Pignato. President Funes spoke eloquently at the ceremony about the need to provide El Salvador's youth with hope and possibilities for a brighter future.
I was most moved by a 15-year old student at the San Ignacio Institute by the name of Andrea.  She shared with the large crowd in attendance how important the improvements to the school are to her and her classmates.  She promised that they would make the most of the new opportunities before them and that they would exceed even our highest expectations.  Andrea is enrolled in the Institute's new program for alternative tourism, which is one of two new curriculums—the other is technical civil engineering—developed as part of FOMILENIO's education program.
As I have said since joining MCC, I am keenly interested in ensuring that MCC programs create opportunities that enable citizens in partner countries to pull themselves out of poverty and advance the economic growth of their communities.  When Andrea shared that, for herself and her classmates, the MCC-funded works and programs at San Ignacio would "fulfill our dreams of becoming professionals and of being entrepreneurs of our own development," I was extremely heartened.  This eloquent, confident young woman captured the heart of MCC's work in El Salvador.