Opening data on freedom of information
May 2, 2012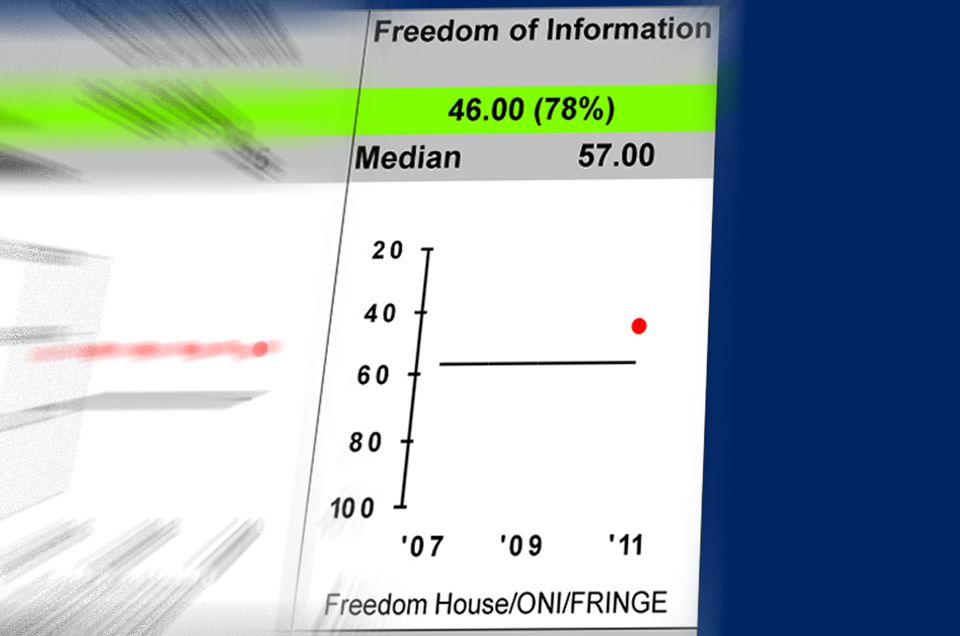 [Disclaimer: In a burst of what passes for social media genius in her own mind, your author is taking blatant advantage of both International Press Freedom Day and today's rather intense Twitter debate on open data to shamelessly promote MCC's freedom of information index. #MCCFOI #pressfreedom #opendata #shamelessplug ]
The Millennium Challenge Corporation is unapologetically keen on open data, which should be no surprise. Our annual partner country selection process not only relies on third-party data but also creates and publishes country scorecards displaying countries' relative policy performance across three broad areas: good governance, social investments and economic policy. To date, MCC's Board of Directors has approved more than $9 billion in compact investments in 25 countries that were identified using a public, data driven selection system. We like data—and we like openness.
Last year, MCC took this one step further. In an effort to incorporate emerging policy areas and new data developed since MCC was established in 2004, we updated the scorecard system. We found creative methodologies and new datasets from the Open Net Initiative and FRINGE Special, which focused on tracking Internet filtering and freedom of information laws, respectively. Combining this data with Freedom House's assessments of freedom of the press, MCC created a freedom of information indicator.
To our knowledge, the freedom of information indicator represents one of the first efforts to publish a transparent ranking of low- and low-middle-income countries' commitment to enable or allow information to move freely in society. This was an exciting advance for us; understanding the role governments play in restricting or facilitating information flows can shape how we understand the political and economic environment in these countries. Political scientists know that citizens' access to information is a key part of accountable government, while economists point to the role of information in efficient market function.
We fully recognize that a first step is just that—a first. We welcome critique and analysis of what practical steps would improve the index. For more information on the methodologies used to assess freedom of the press, Internet freedom and freedom of information laws, please see the Freedom of Information section of our Guide to the Indicators and let us know what you think. 140 or fewer characters with the #MCCFOI hashtag would be nice. Lengthier, complex thoughts would be even better.