More than the money
June 14, 2012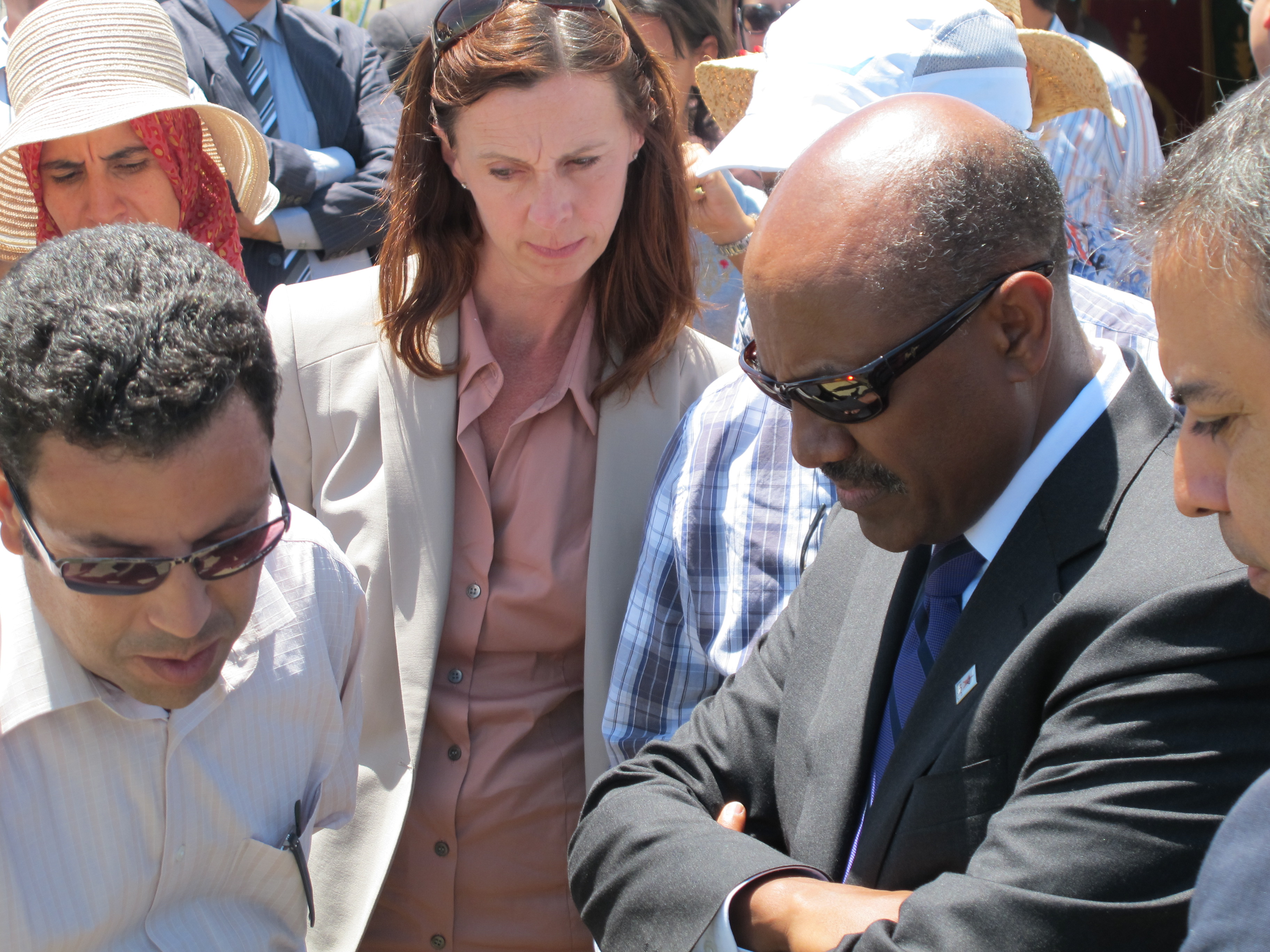 If imitation is the greatest form of flattery, MCC should be very flattered by changes happening in Morocco. CEO Daniel Yohannes and I just finished a visit to Morocco to see progress under MCC's $697.5 million compact in agriculture, artisanal fisheries and artisan development. Throughout our visit, one message rang loud and clear: MCC's approach is changing the way Morocco does business.
At MCC, we talk a lot about a continuum of results, whereby we track the impact of our investments from policy reform and changed business practices to inputs, outputs and, eventually, outcomes largely measured through income gains for program beneficiaries. While we saw representations of the larger outputs achieved to date, we heard something equally interesting but harder to measure–that the Government of Morocco is applying the MCC model–transparency, accountability, results-focus, and standard-setting–to its own operations. Some quick examples cited by government officials:
• The Minister of Agriculture and Maritime Fisheries described the Morocco Compact's Fruit Tree Productivity Project as the Government of Morocco's model for farmer aggregation, one of two key pillars in its own agricultural development strategy or "Green Morocco Plan." Like MCC, the Government of Morocco has committed to making agriculture an even greater growth engine in the country by focusing on the organization and professional development of farmers as a principal tool.
• The Minister of Finance and Economy applied MCC's model when recently presenting the Government of Morocco's first ever citizen-driven budget. In fact, he credited MCC on several occasions for inspiring participative public consultation in the design and implementation of newer Moroccan government programs.
• The Minister of Handicrafts is bringing MCC's high standards on social and environmental impact assessment to bear in broader Government of Morocco investments.
While we won't know the full impact of MCC's investments until some time after the end of the compact, in the meantime, it was gratifying to hear that MCC's model is fast becoming the model of choice across the Government of Morocco.