MCC Partners Reception at COP28
Monday, December 4, 2023 from 5:30 pm to 7:30 pm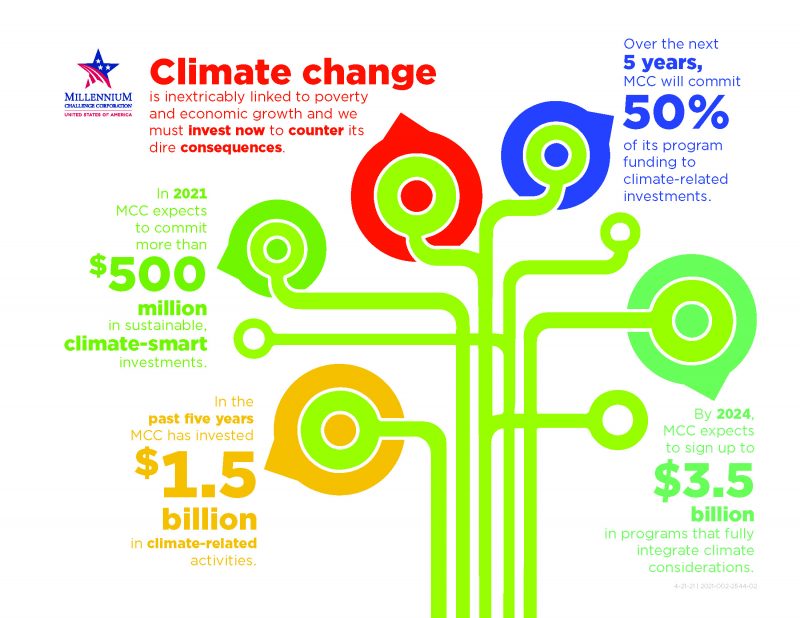 MCC CEO Alice Albright will also host an MCC Partnerships Reception to bring together the COP28 delegations from MCC's partner countries. We will explore how our partnership and collective action makes an impact in addressing climate change for those who need it most. This reception will be held the evening before the Dec. 5 U.S. Center MCC event "Laying the Foundations to Accelerate Private Sector Financing for Climate: How MCC's country-led model catalyzes additional investment".
Please RSVP no later than 5:00 PM GST on Friday, December 1. 
If you want to learn more about MCC's work on climate, adaptation and resilience check out our Climate Strategy. 
Location
Ritz-Carlton Dubai International Financial Centre
DIFC, off - Sheikh Zayed Rd
Dubai - United Arab Emirates