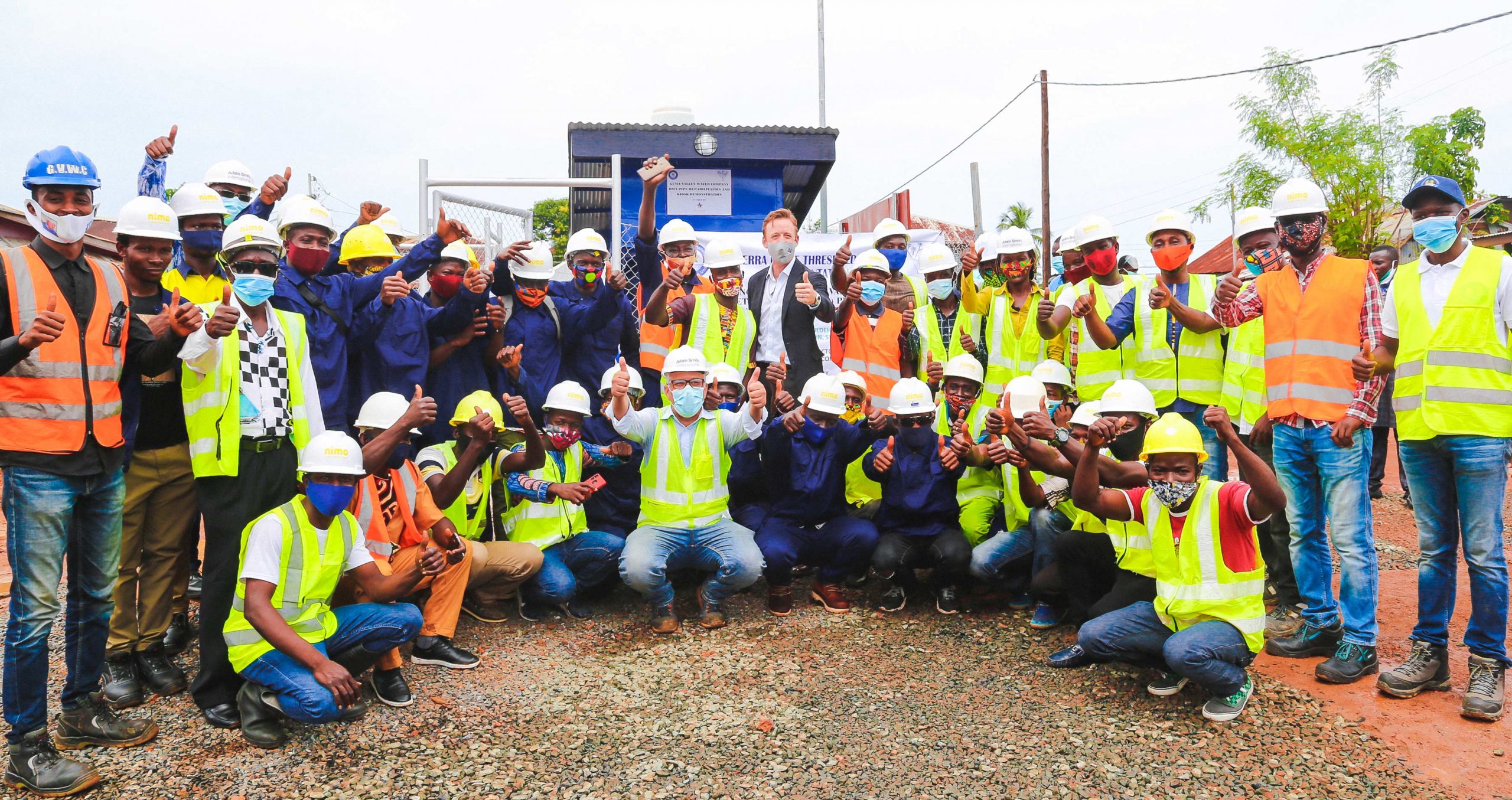 CEO travels to Benin and Sierra Leone
This month, MCC CEO Sean Cairncross traveled to Cotonou, Benin and Freetown, Sierra Leone to see compact and threshold investments. During his visit, CEO Cairncross met with both Presidents Talon and Bio. He also visited project sites, spent time with the MCA teams, and met with beneficiaries and civil society representatives. The CEO's visit aimed to promote continued project and reform progress to maximize the impact of MCC's investments.
Day 1: Meeting the MCA-Benin II Team, Visiting Akpakpa Substation, Ismast Energy, Cegelec Construction Headquarters, and Croix Rouge Substation
CEO Cairncross began his trip by meeting with the MCA- Benin II Team where he received an update on the progress of the power compact.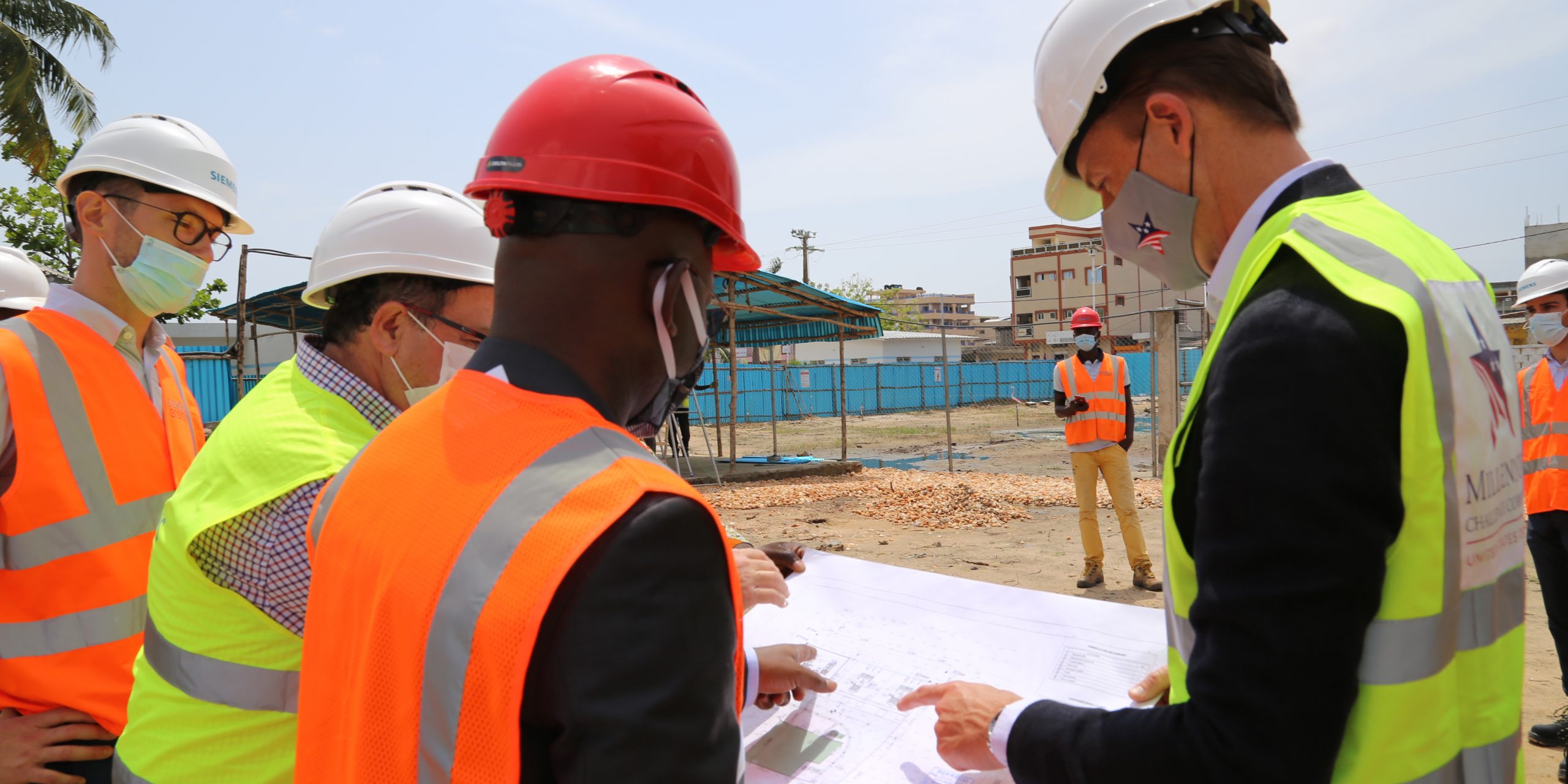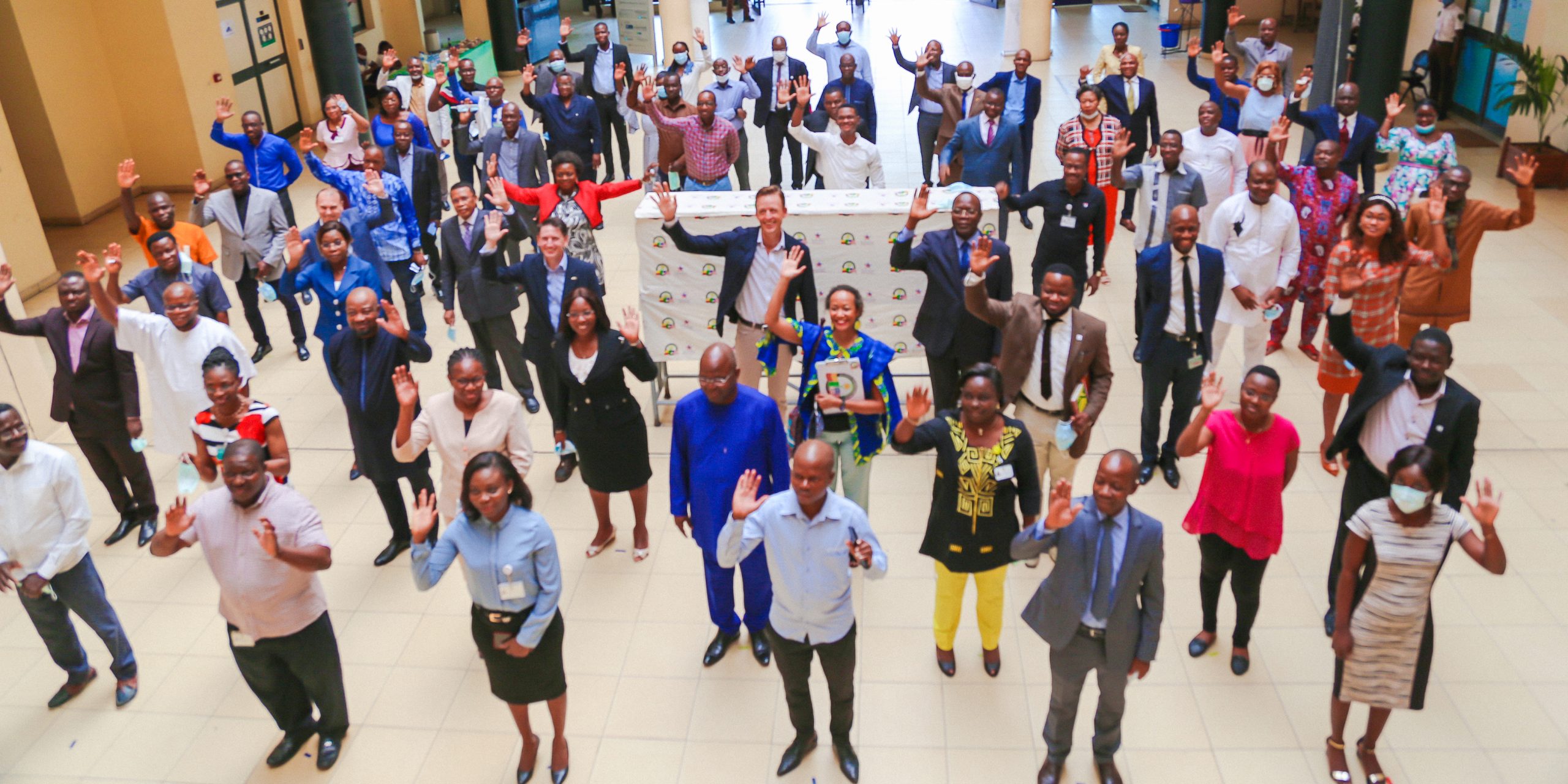 CEO Cairncross toured the Akpakpa Substation which supplies power to over 350,000 people in Cotonou alone. The Benin Compact is funding an extension to further support the energy needs of the citizens of Benin.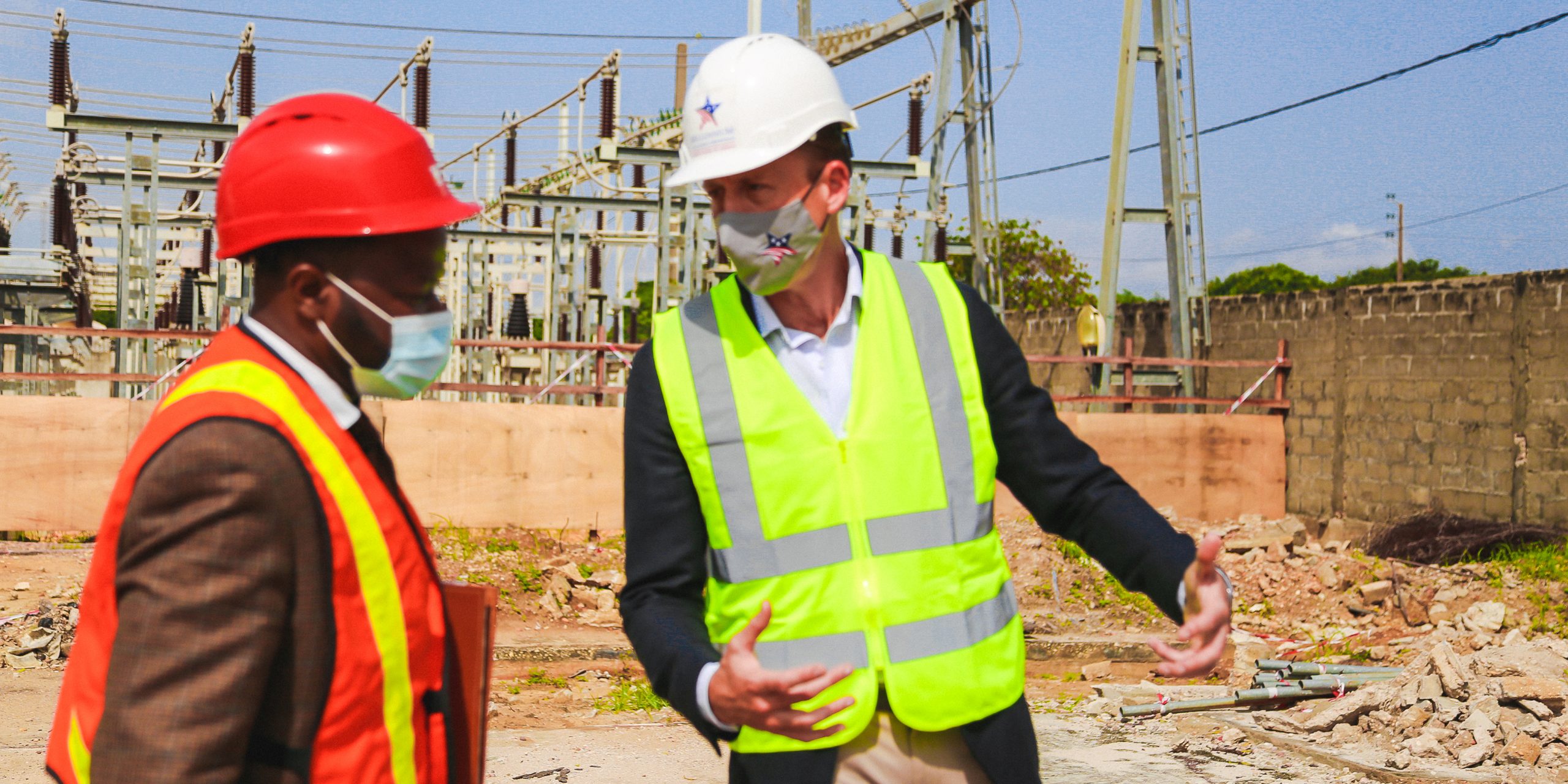 CEO Cairncross then met Madame Ismène Zounmenou, the owner of Ismast Energy. Ismène participated in the Women's Energy Entrepreneurship program supported by the Benin Compact, and it has helped her to grow her business providing renewable energy products.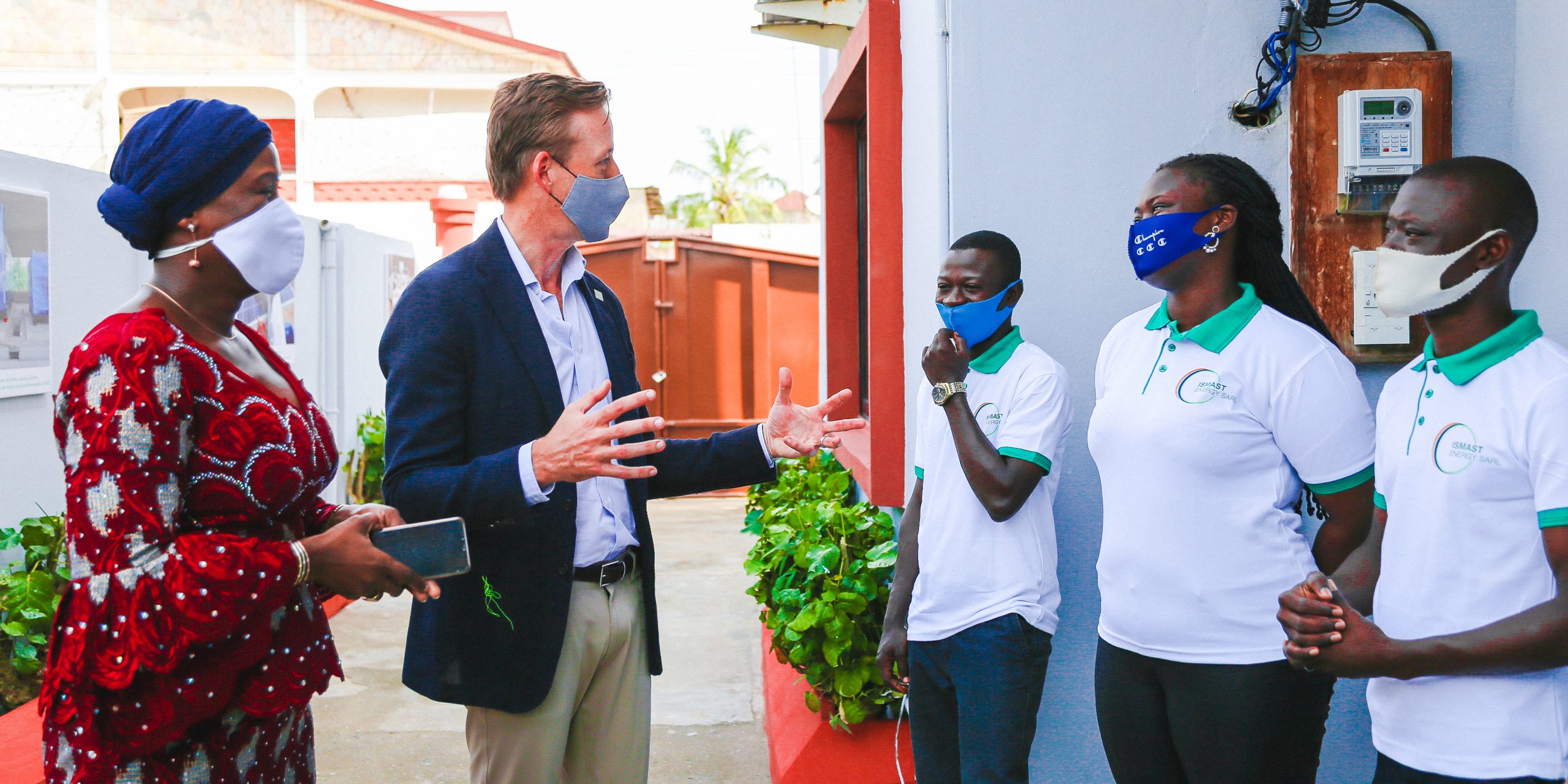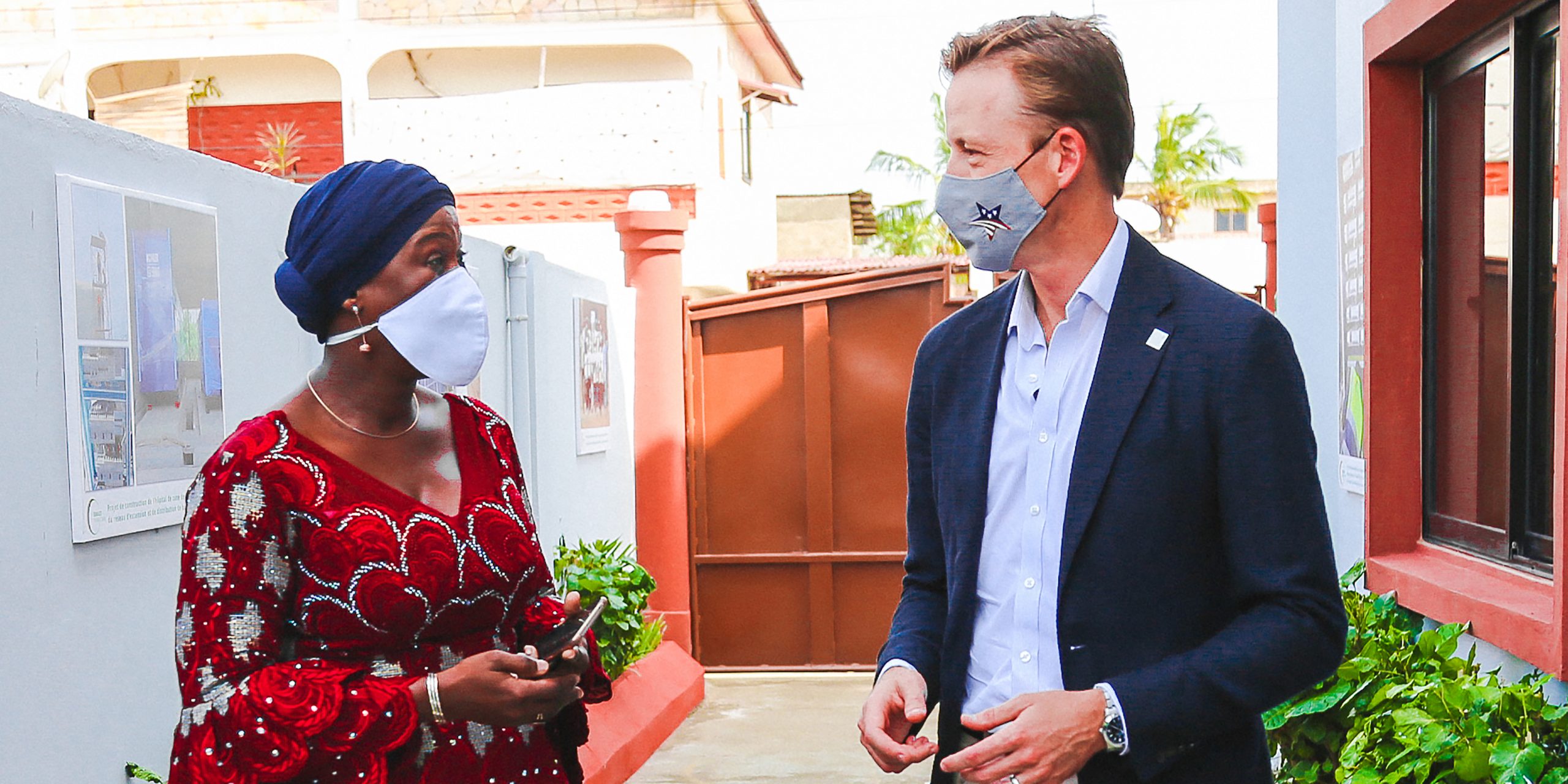 At the construction headquarters of Cegelec, CEO Cairncross was able to learn more about the progress on works for the design, procurement, and installation of underground high-voltage transmission lines.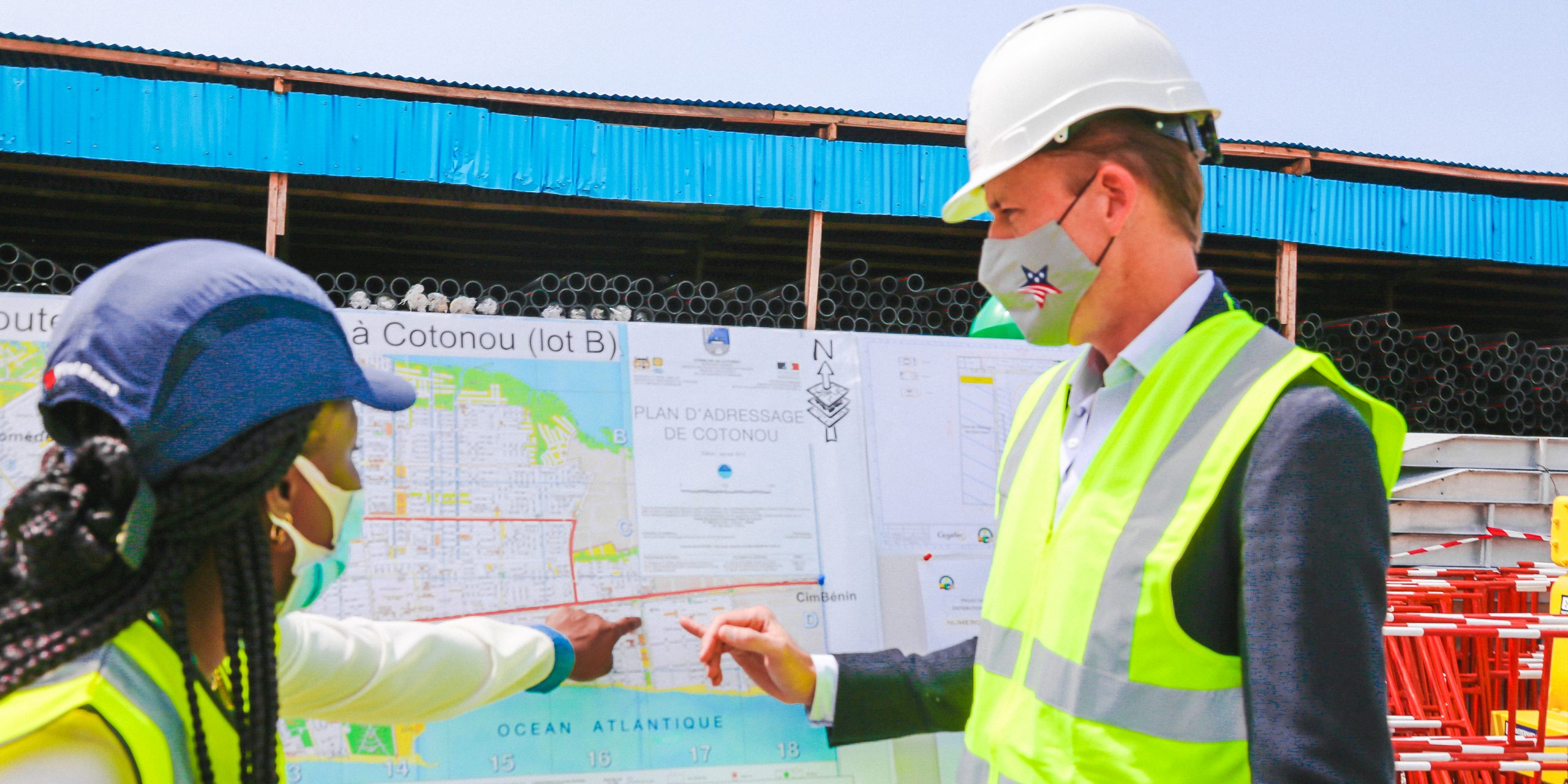 Day Two: Meeting with President Talon and Government Ministers
CEO Cairncross started his second day in Benin meeting with President Patrice Talon. The discussion reinforced the shared commitment of the United States and Benin in completing the MCC-Benin II Power Compact as well as the development of a potential regional compact.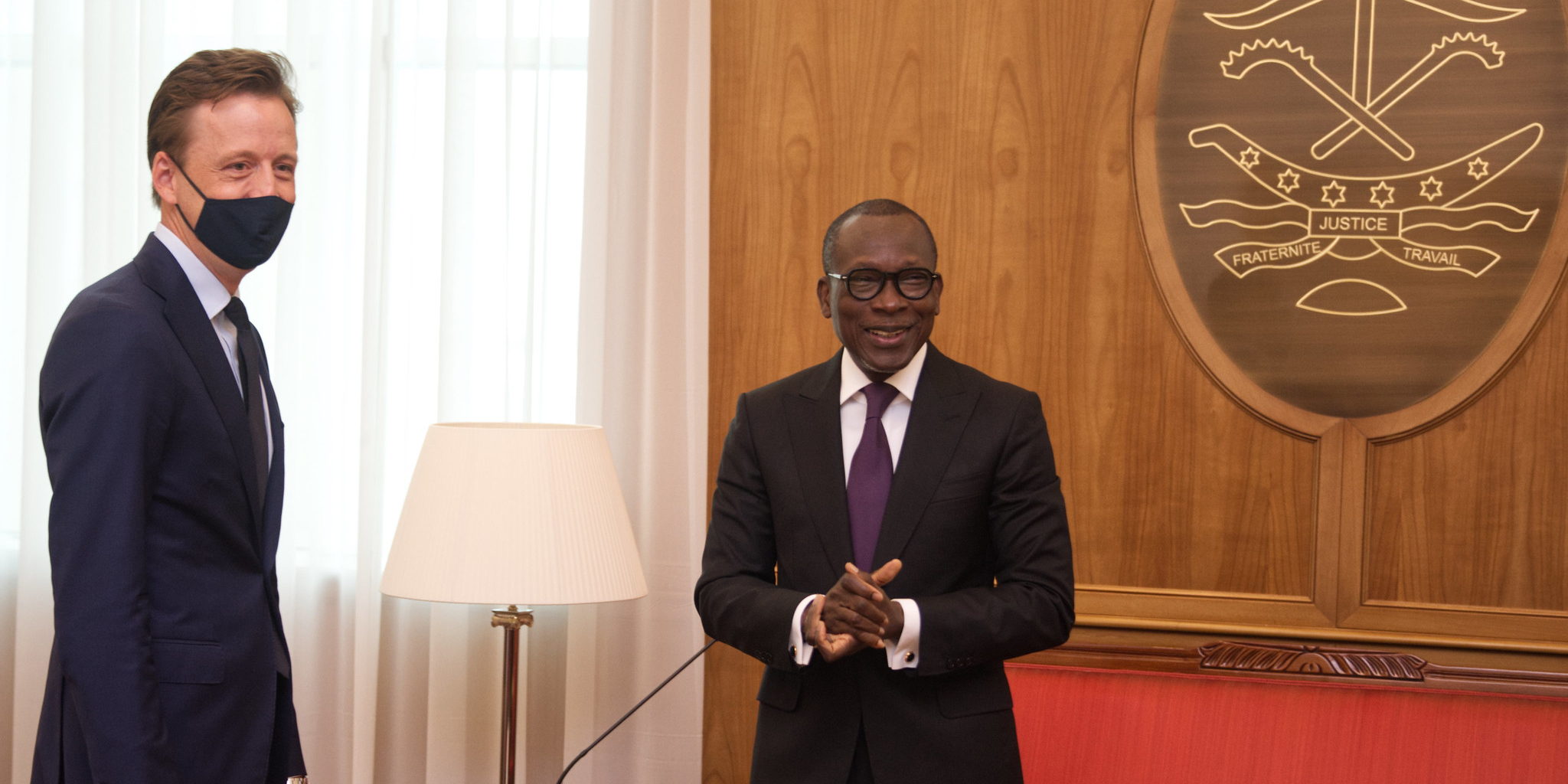 CEO Cairncross then went on to visit Benin's Minister of State for Planning and Development, Abdoulaye Bio Tchané; Minister of Finance, Romuald Wadagni; and Minister of Energy, Dona Jean-Claude.
Day Three: Arrival in Sierra Leone
Wrapping up a successful visit to Benin, the delegation continued on to Sierra Leone where CEO Cairncross was welcomed by Vice President Mohamed Juldeh Jalloh.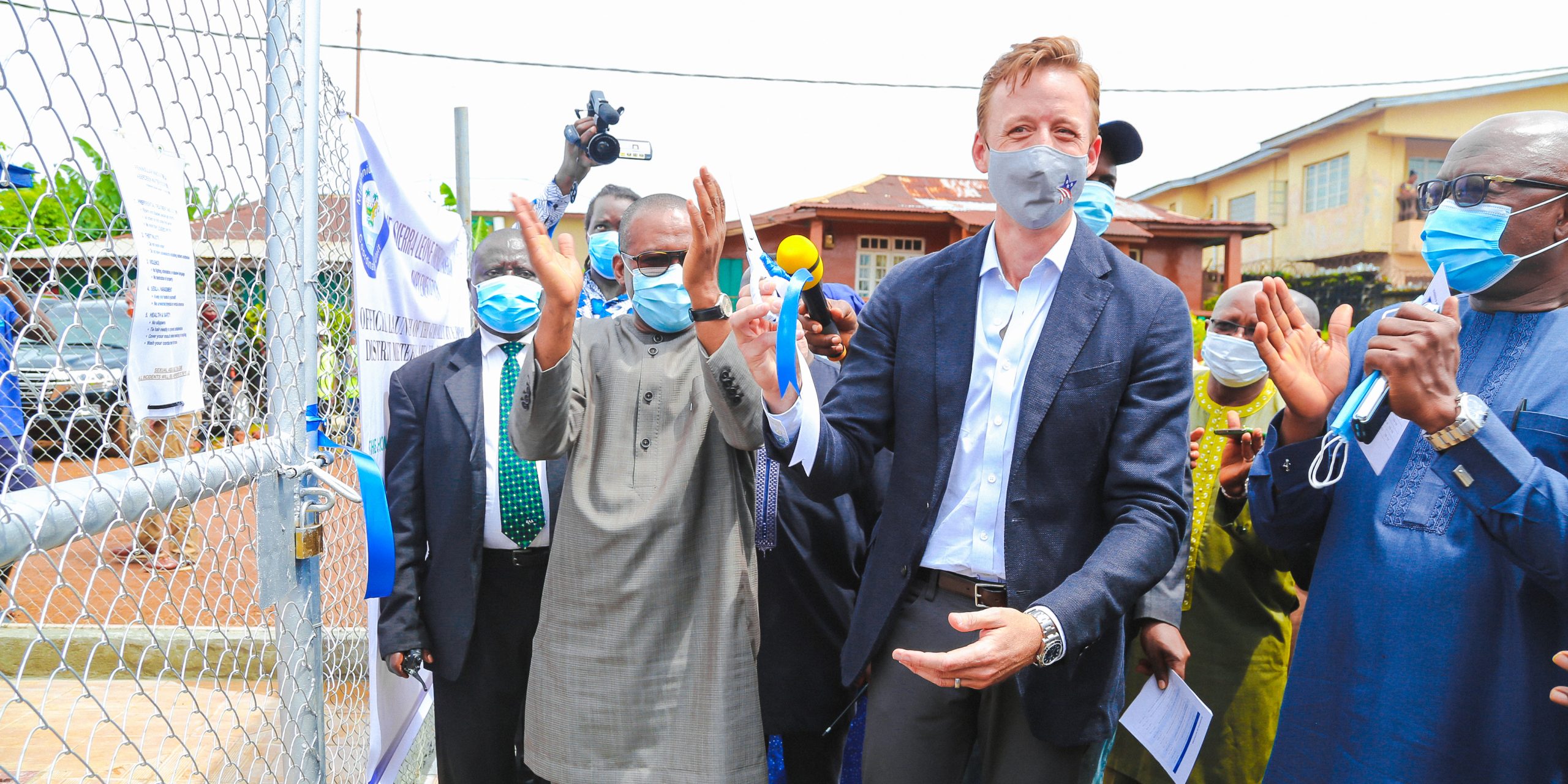 Day Four: Visiting Water Kiosks and Meeting President Julius Maada Bio
CEO Cairncross, along with Sierra Leone's Vice President Jalloh, led the delegation to a ribbon cutting ceremony in Freetown for one of 11 MCC-funded water kiosks. These kiosks will provide access to safe water for surrounding communities.
Ndeye Koroma, CEO of the threshold program implementing unit MCCU, welcomes CEO Cairncross to the project site.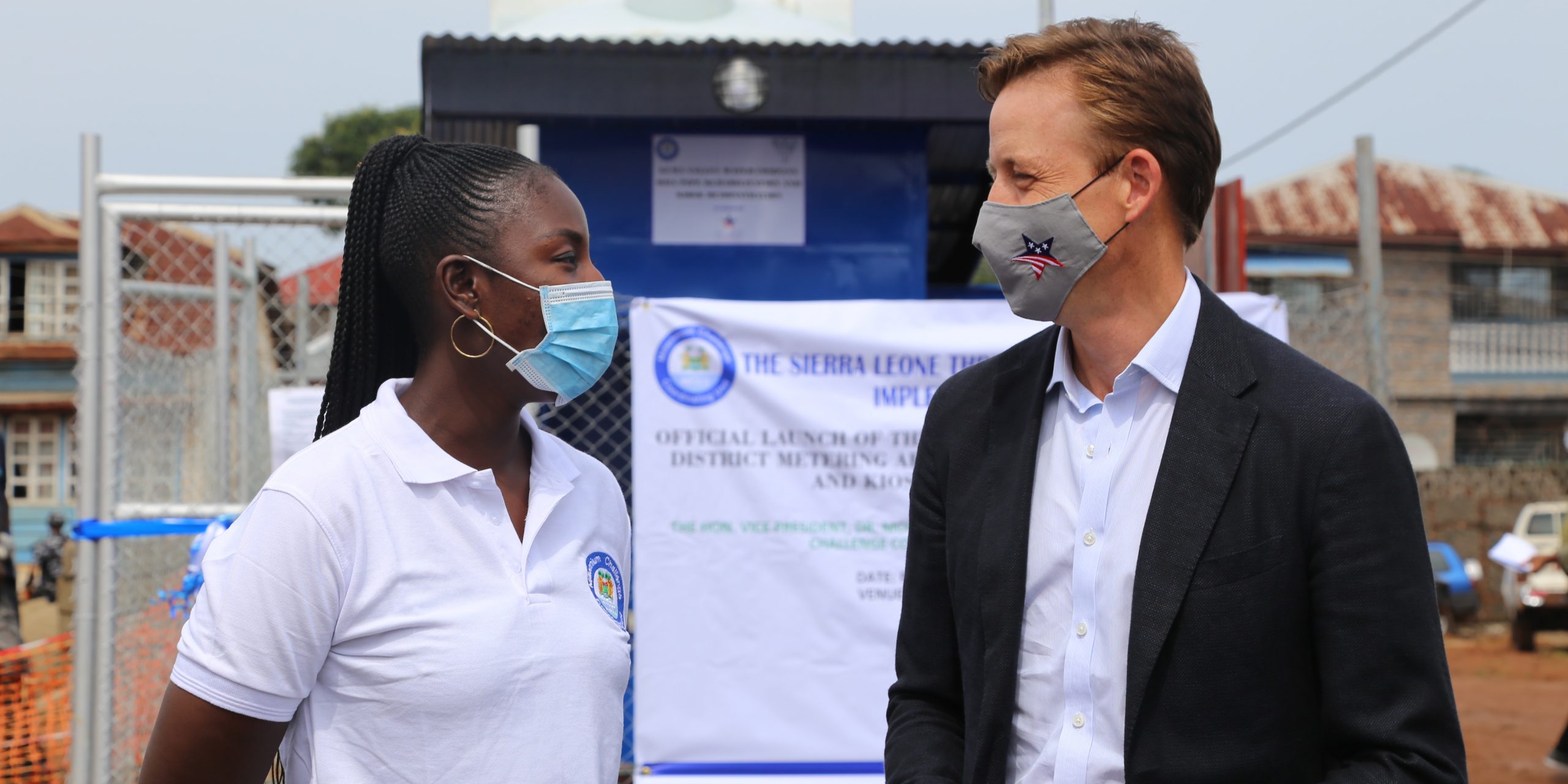 Following the ribbon cutting ceremony, MCC CEO Sean Cairncross met with President Julius Maada Bio to discuss the progress of the threshold program, reaffirming the strong partnership between the United States and Sierra Leone.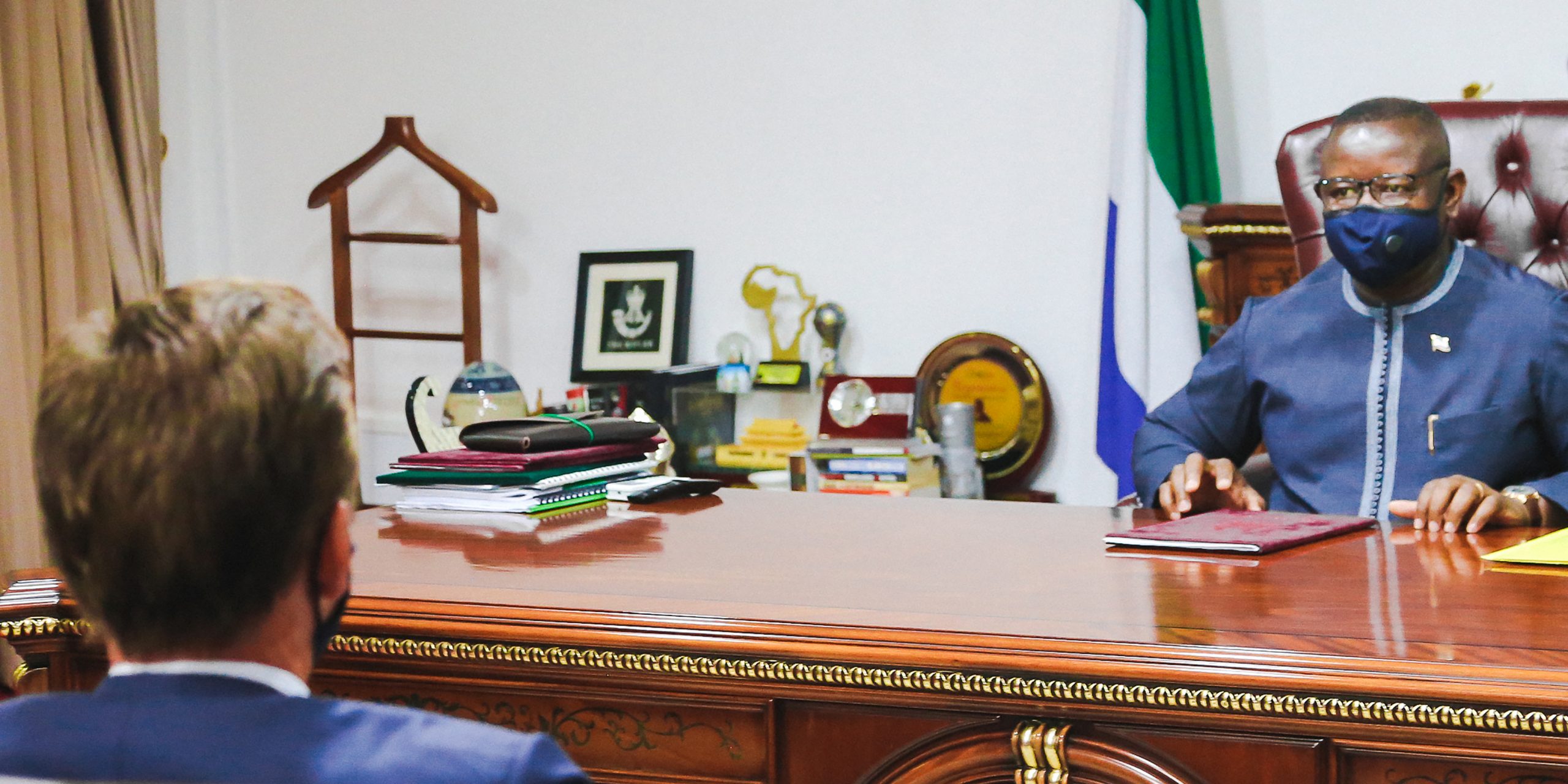 As part of this visit to the water kisok, CEO Cairncross met Khadijatu Aberdeen who now has access to clean water in her home.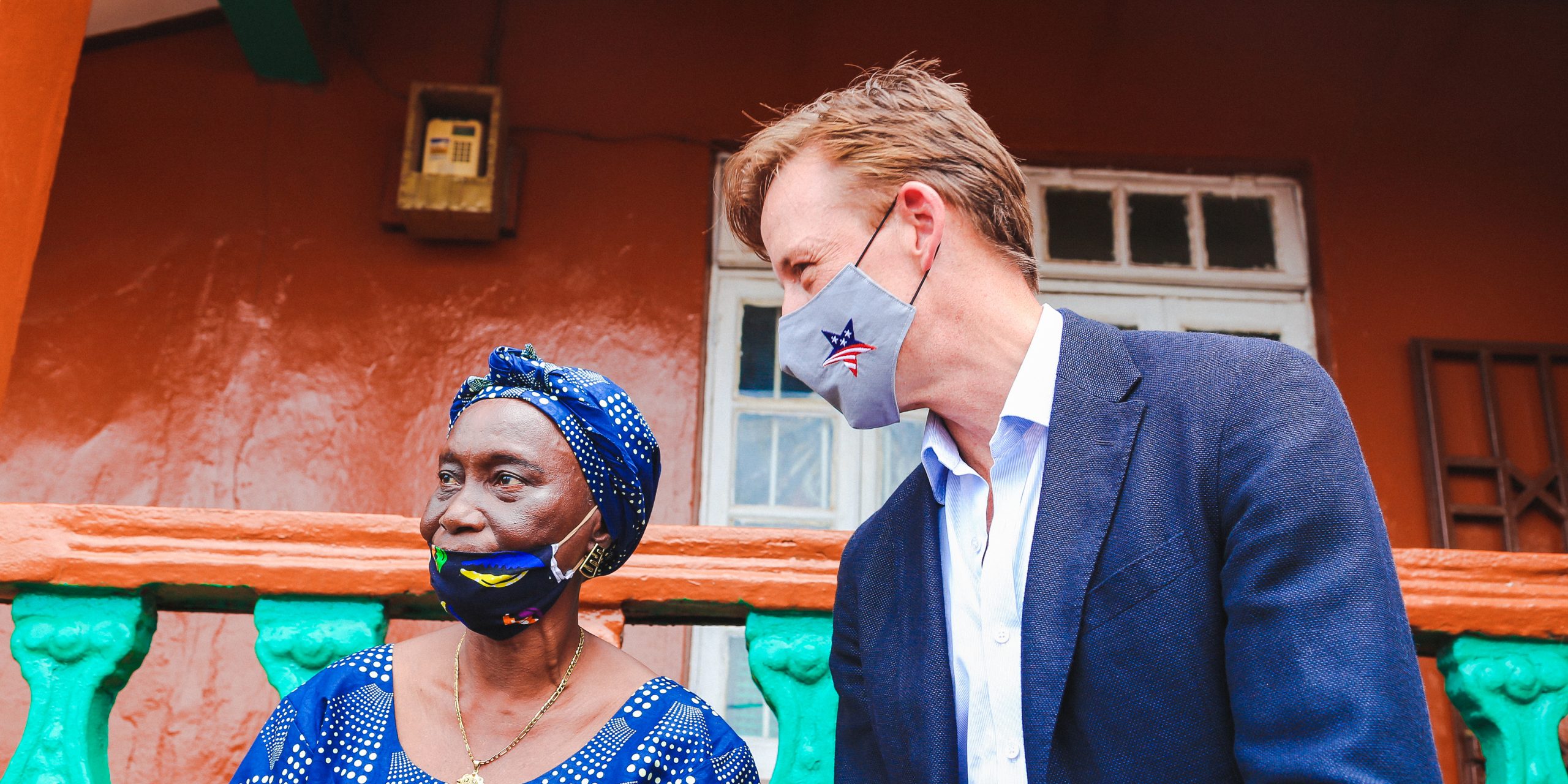 Wrap-Up
Throughout the trip, CEO Cairncross was able to connect with the Resident Country Directors of Benin and Sierra Leone, as well as private partners, government officials and program beneficiaries.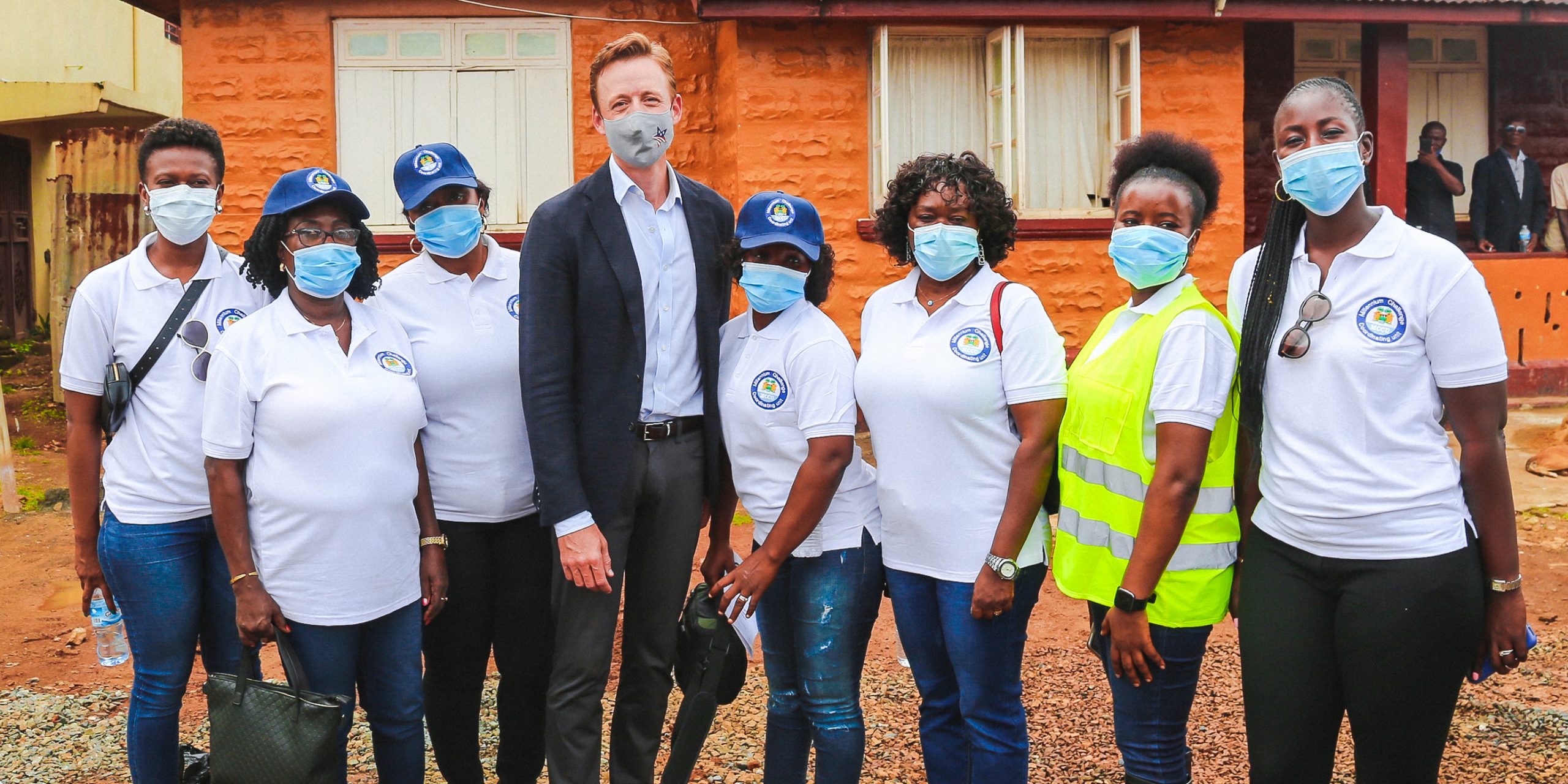 With support from the U.S. Embassy missions in Cotonou and Freetown, and the implementing teams of MCA-Benin II and MCCU, CEO Cairncross had successful visits to both countries, recognizing the progress to date and encouraging a strong finish for the Benin and Sierra Leone programs.