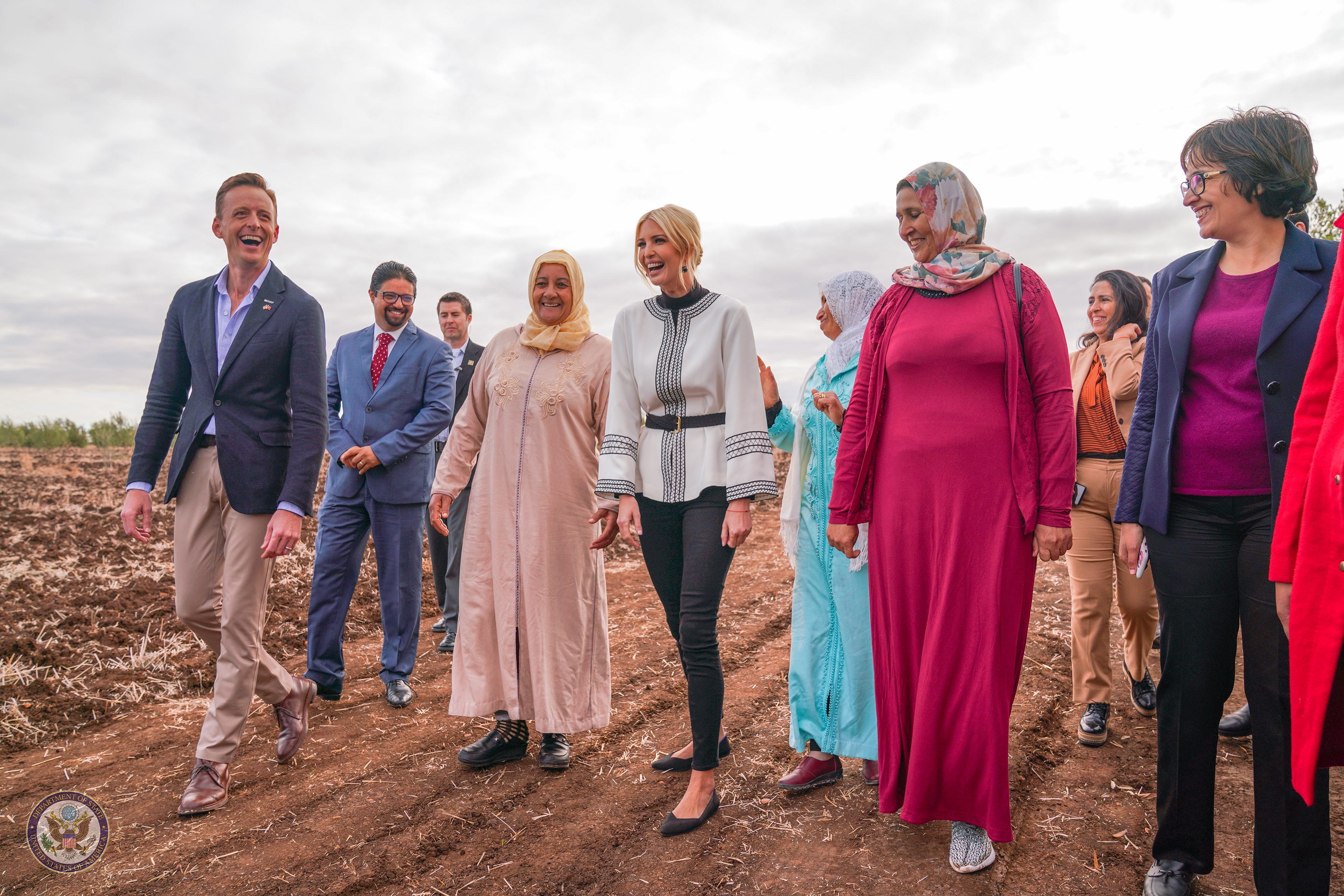 Yassine Ameur, U.S. Deptartment of State
2 Impactful Days,
5 Deliverables, and
1 Incredible Trip
MCC's CEO hosts Ivanka Trump to showcase the Morocco Compact
Day 1: Olive Grove, MOU and Women's Roundtable
CEO Cairncross and Advisor Trump visited an olive grove in the Gharb region to hear from beneficiaries about how the MCC Compact is assisting women in securing their ownership and inheritance rights to collective land.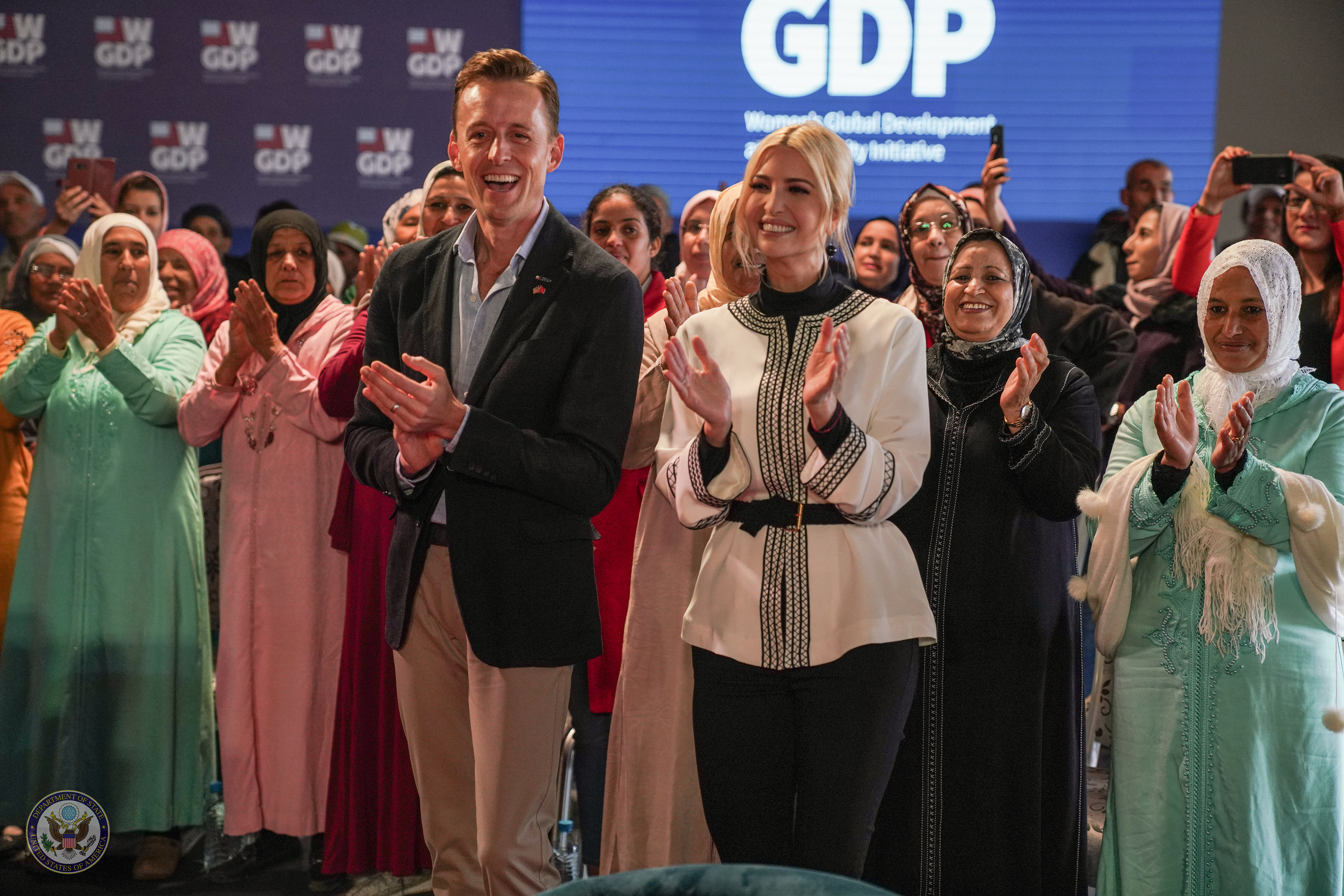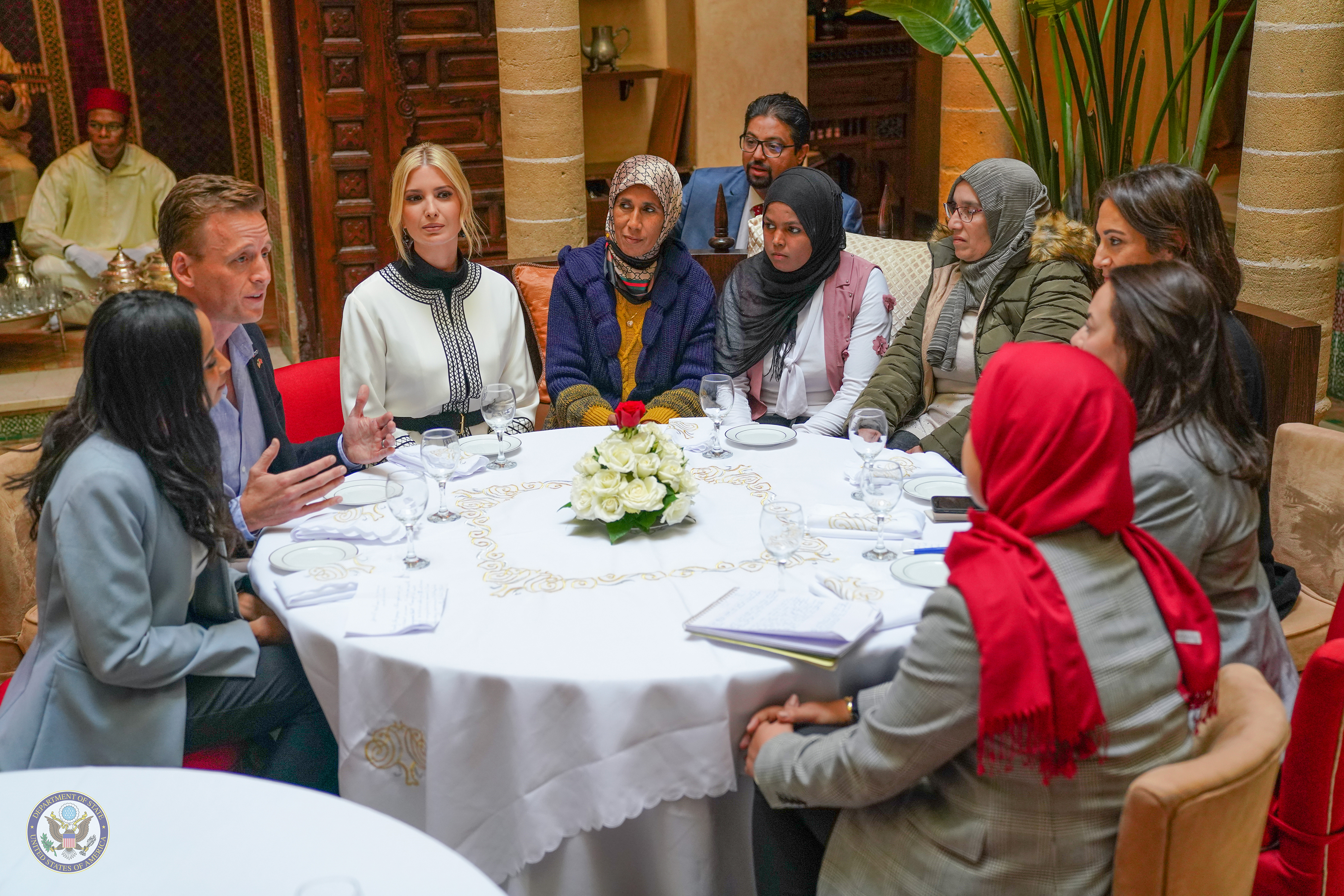 Following the olive grove, CEO Cairncross and Advisor Trump joined an event nearby where they were welcomed by over 300 people from the community. There, two new MOU's between MCA-Morocco and partner organizations were signed, providing over $6 million of compact funds to support beneficiaries with training on farming practices, financial management, and functional literacy.
After the Gharb visit, the delegation returned to Rabat where they shared a traditional Moroccan tea and participated in a roundtable with local women leaders to discuss how MCC and the United States can continue to support increased economic opportunities for Moroccan women.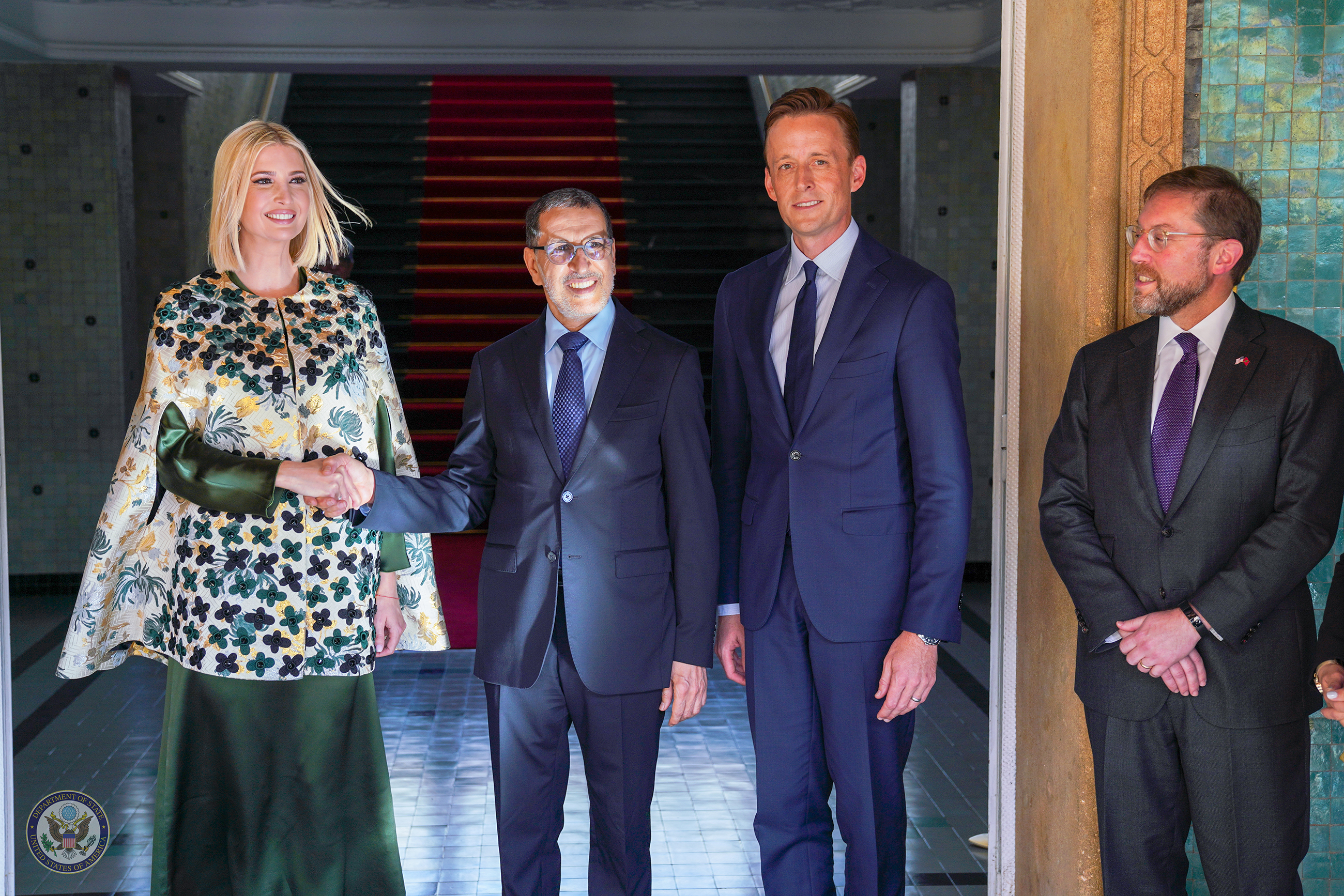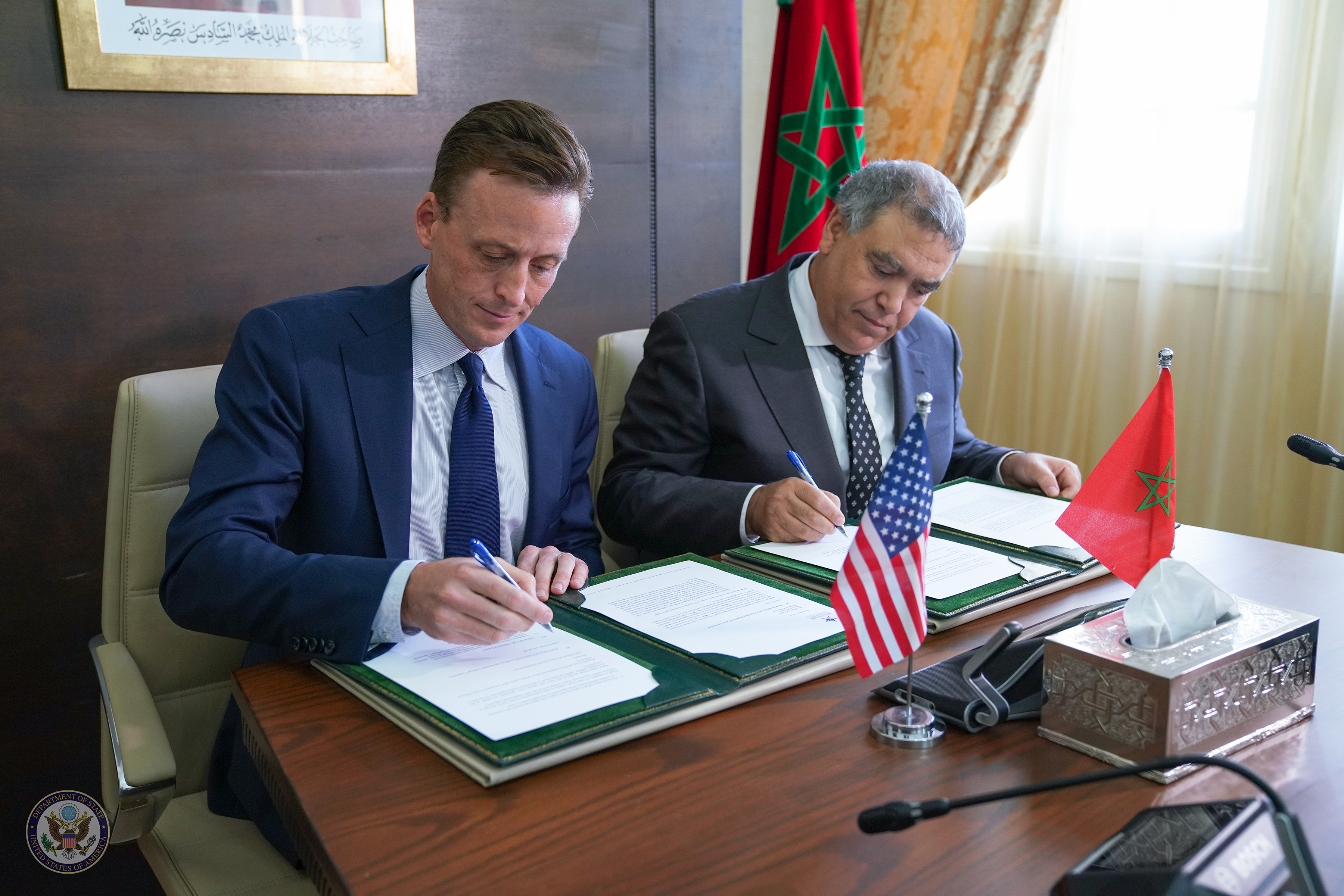 Later that afternoon, CEO Cairncross and Advisor Trump held bilateral meetings with Head of Government Saad-Eddine El Othmani and Minister of Foreign Affairs Nasser Bourita. And, MCC signed an implementation letter with the Moroccan Government detailing a commitment to implement a number of key items, including:
Development of a National Land Strategy in a manner to further women's participation in the economy through their improved access to land;
Establishment of a Land Gender Inclusion Center;
Development prior to December 31, 2019 of implementing regulations for a law explicitly recognizing the rights of women to collective land;
Providing individual titles to collective land in a manner that protects the rights of male and female heirs;
Support to women's legal literacy, access to credit and entrepreneurship to strengthen benefits of land title for households.
Day Two: Grant Winners and WiSci Camp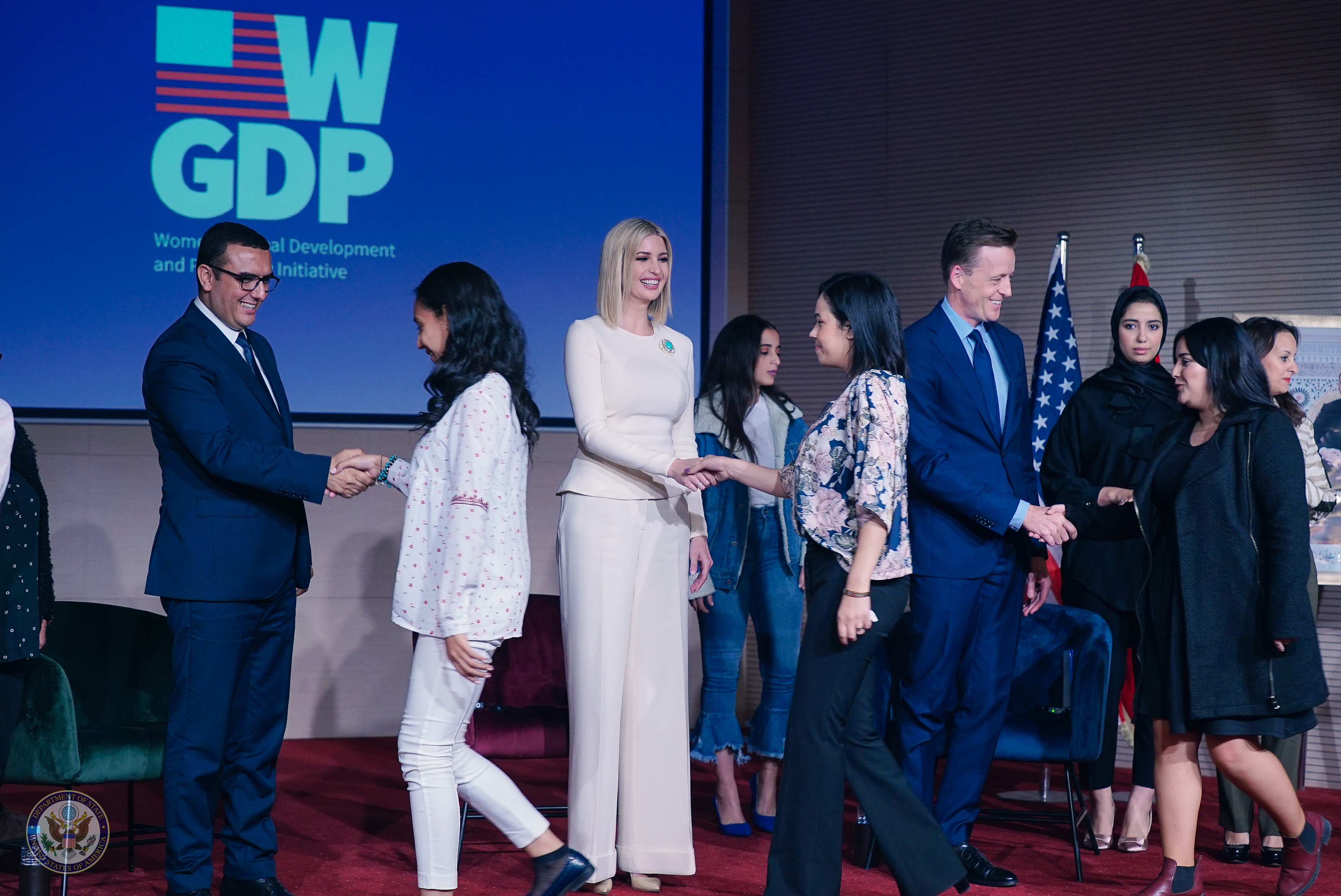 CEO Cairncross and Advisor Trump were joined by the Minister of Labor at the Palais Des Congres, Rabat, where they announced the nine grant winners of the Results Based Financing Jobs Fund, with $6.2 million in grants for organizations to place unemployed women and marginalized young adults into steady, high quality jobs.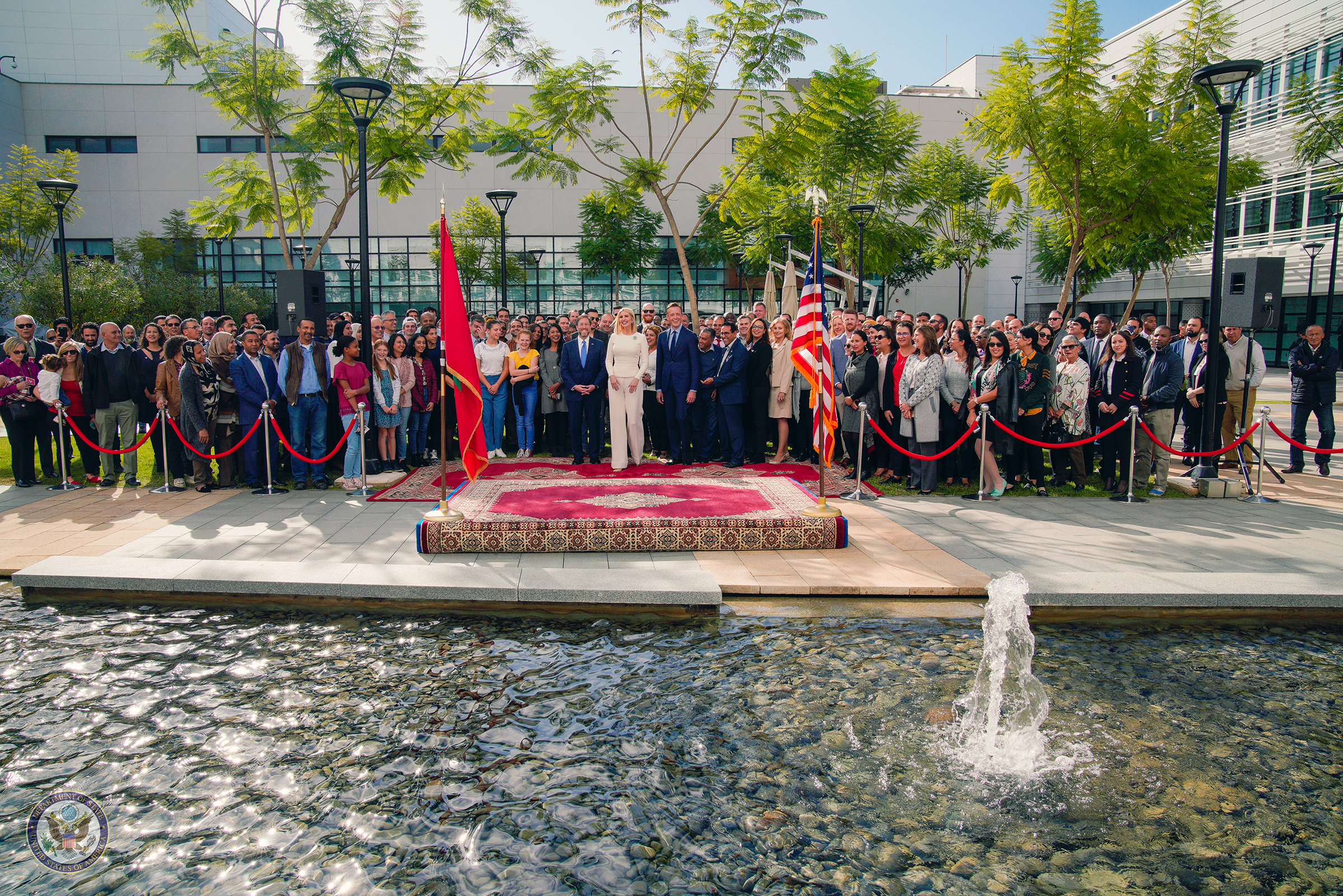 The delegation visited with U.S. Marines, U.S. and Moroccan employees and their families at the U.S. Embassy Rabat to express appreciation for their support for the visit and their ongoing work on behalf of the U.S.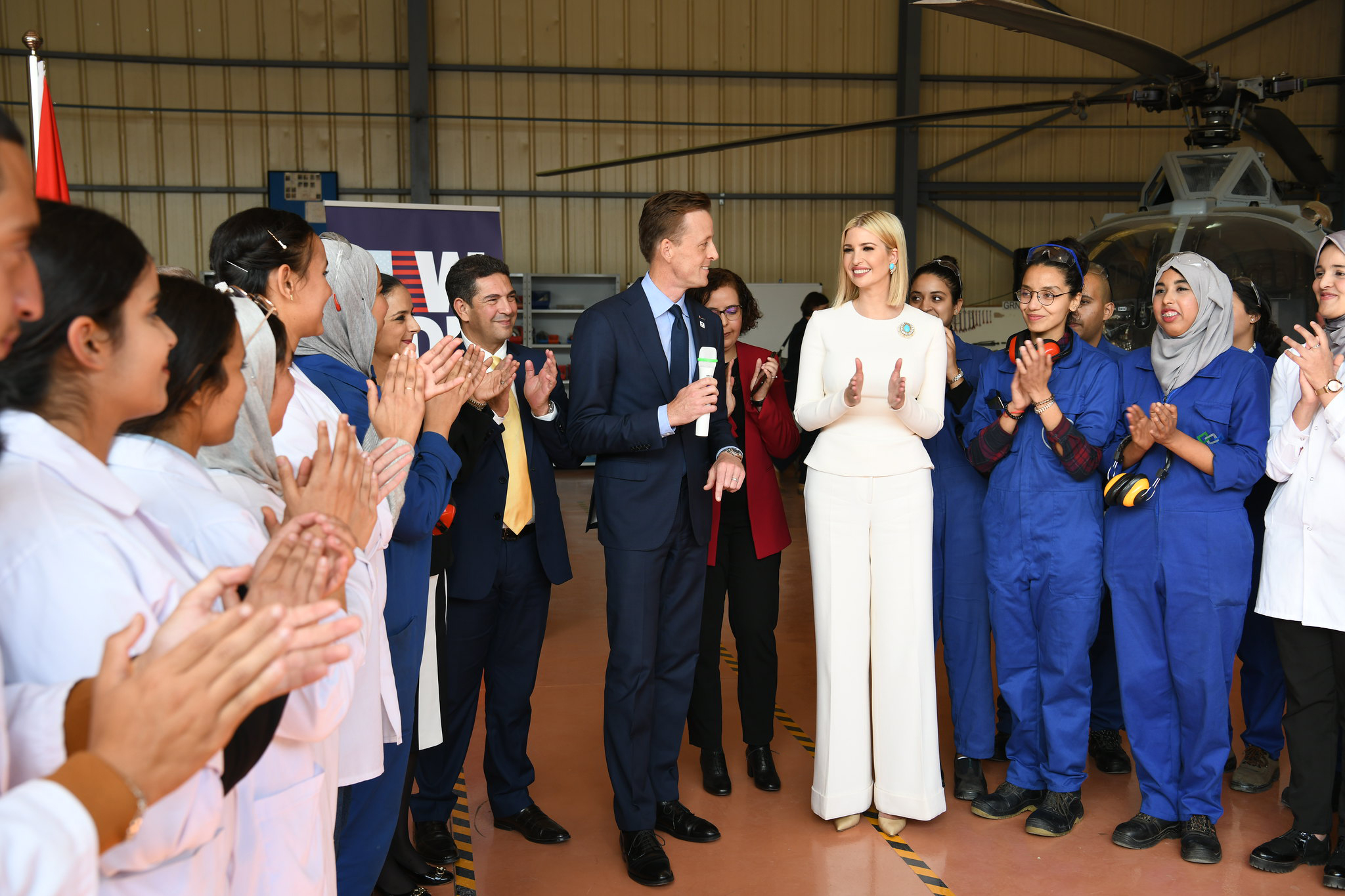 The last stop of the mission was the Specialized Institute in Aeronautics and Airport Logistics TVET Center in Casablanca. CEO Cairncross and Advisor Trump met with young women who are learning vocational training skills in the S.T.E.A.M (Science, Technology, Engineering, Art, and Math) fields, and also announced the Women in Science (WiSci) Camp for summer 2020. Camp participants will be young women from the United States, Morocco, and Côte d'Ivoire.
This trip demonstrated and reaffirmed MCC's commitment to the Trump Administration's goal of advancing women's economic empowerment around the world. The MCC Morocco Compact will continue to push to improve women's participation in economic growth by, among other things, supporting land governance reforms and secure land rights for all Moroccans, especially women. Women's access to land is critical for economic independence and the ability to actively participate in the nation's economy.